Qualys begins shipping new Multi-Vector EDR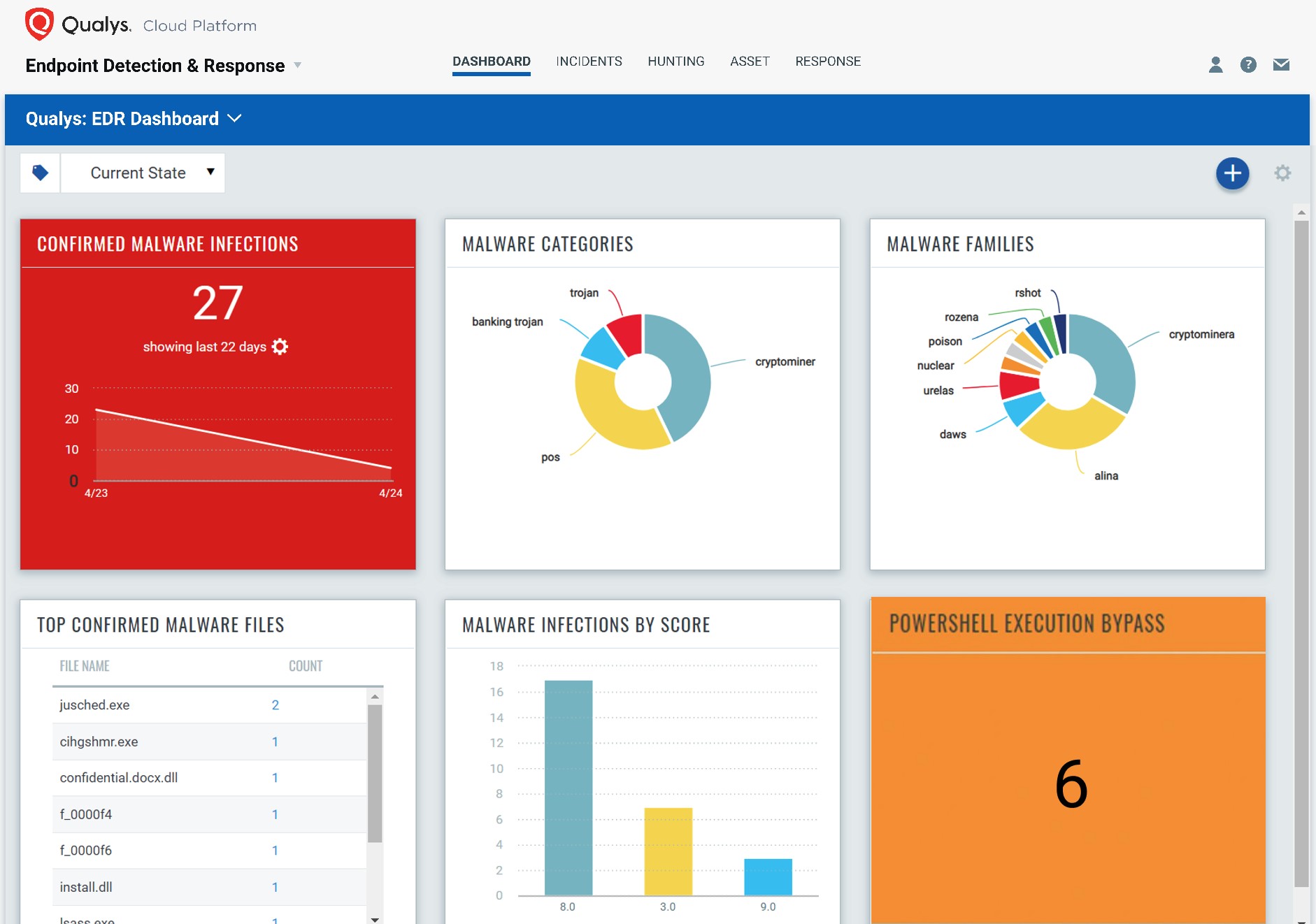 Qualys, Inc., a provider of disruptive cloud-based IT, security and compliance solutions, has announced the immediate availability of Qualys Multi-Vector EDR. Taking a new multi-vector approach to Endpoint Detection and Response (EDR), Qualys now brings the unifying power of its highly scalable cloud platform to EDR.
"Qualys Multi-Vector EDR provides our Infosec team with actionable visibility into our endpoints in terms of detecting malicious hashes provided by intelligent agencies as well as detecting potential malicious attacks through authorised processes, to keep our company assets secure. Bringing together asset management, vulnerability risk management and EDR through a single agent on a single console is very powerful and will help us reduce risk and secure our environment," said Valentin Pashkov, Head of IT Security at IKANO Bank.
"Qualys is entering the EDR space with an attractive offering — one particularly for companies that place a high priority on vulnerability management. This is therefore an opportunity for the vendor to expand its footprint within its installed base. Unfortunately, not all organisations have such a focus. Nevertheless, weaving in threat intelligence enables Qualys to combine in-house context and vulnerability management-driven prioritisation with external context (i.e., the global threat landscape), representing an opportunity to achieve something greater than the majority of the market to date," said Mark Child, Research Manager, European Security, IDC.
"We are pleased to partner with Qualys to deliver VMDR and Multi-Vector EDR solutions via our global distributed network of Infosys Cyber Defense Centers," said Vishal Salvi, Chief Information Security Officer & Head, Cyber Security Practice, Infosys. "The highly scalable Qualys Cloud Platform, with its lightweight agent, sensors and its forthcoming incidence response capabilities, provides us with intelligent analytics that we need to effectively protect our clients. This functionality strengthens our Cyber Next Platform powered services to provide deep visibility and actionable insights, thereby assuring digital trust."
"We are proud to deliver Multi-Vector EDR to customers and extend into the detection and response market," said Philippe Courtot, Chairman and CEO of Qualys. "Multi-Vector EDR is a truly groundbreaking offer that brings context and correlates billions of global events with threat intelligence, analytics and machine learning results to stops sophisticated multi-vector attacks. The combination of Qualys Vulnerability Management, Detection and Response (VMDR) and Multi-Vector EDR allows us to provide a single end-to-end workflow that helps companies greatly reduce the time to respond and allows for the consolidation of their security stack."
Security professionals can learn more about Multi-Vector EDR and register for a trial at http://qualys.com/try-edr. Support for Linux will be available in November.
Receive the latest breaking news straight to your inbox