Pyronix expands its camera offering with brand new LightCamera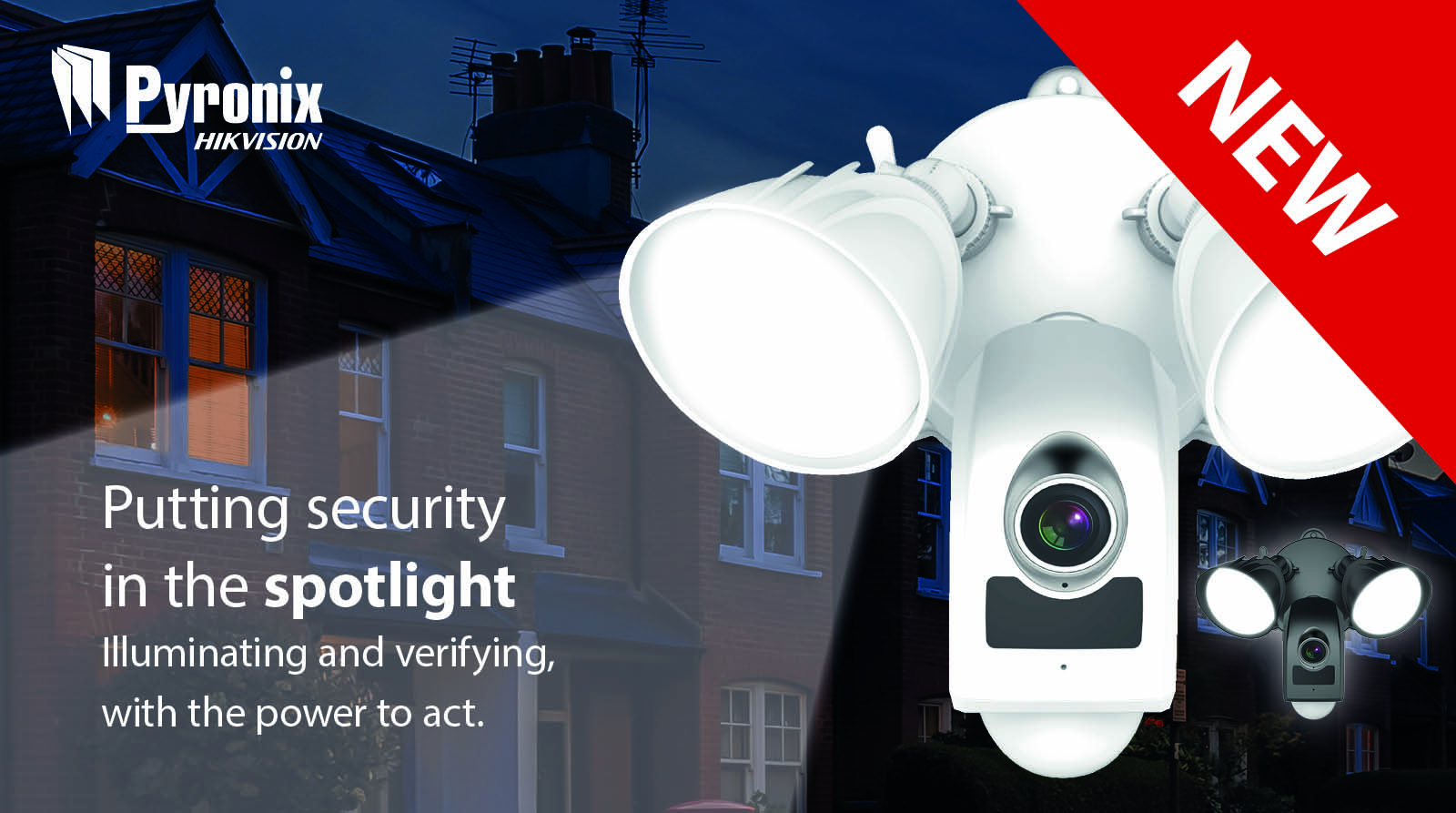 Pyronix has announced an addition to its camera range with the launch of the brand new LightCamera.
The outdoor Wi-Fi LightCamera offers another layer of perimeter protection to properties, with powerful Full-HD performance, ultra-bright lights and active defence capabilities.
"We've brought this product to market as we understand evolving end user requirements, whilst also ensuring that our installers can remain at the cutting edge of developments. The LightCamera provides installers additional sales opportunities, both on initial install and on recurring maintenance visits," said Laurence Kenny, Pyronix Marketing Manager.
Simple for professional installers to fit, whether replacing an existing external light or fitting from scratch, the new camera gives end users more from their security system, with customisable detection areas that ensure false alarms are kept to a minimum, as well as adjustable motion sensitivity and custom alarm response.
"We're delighted to bring such a camera to the market, that offers an increased level of interactivity and a wide feature set," Laurence said.
He continued: "The configuration options of the LightCamera not only give end users more control over the device, but also give installers the ability to fulfil most customer's needs."
Fitted with a 270 degree PIR sensor, it provides every property with constant omnidirectional protection, whilst 1080p Full-HD video provides clear and crisp images day and night.
When sensing changes in light conditions as the day progresses, the LightCamera automatically switches to night mode; utilising invisible IR light to deliver optimum and discreet coverage of outdoor spaces, whilst 3D Digital Noise Reduction (DNR) reduces noise to deliver clear Full-HD images up to 18m, even in complete darkness.
Equipped with dual lights that activate with the detection of motion, they produce a powerful combined brightness of 2500 lumens to illuminate the area and put any potential intruders in the spotlight, whilst the camera simultaneously sends snapshots of the activity to the always-connected app. This gives end users the opportunity to visually verify the activity before deciding whether to speak through the LightCamera with two-way audio or even manually sound the 100db siren.
The features don't stop there either, with an IP65 weather rating, SD card compatibility for onboard recording and built-in dual antenna to ensure strong Wi-Fi connectivity. The LightCamera is built to last and perform.
"We're always looking at new and innovative ways to provide greater opportunity for early detection and prevention of break-ins," Laurence said.
"The LightCamera, coupled with our XDL12TT-WE external detector and Smart Device apps, offers users an effective first line of defence with increased awareness and security through video verification, whilst offering installers more installation options, retrofit possibilities and business development opportunities."
Receive the latest breaking news straight to your inbox