ISJ Exclusive: How to improve vehicle security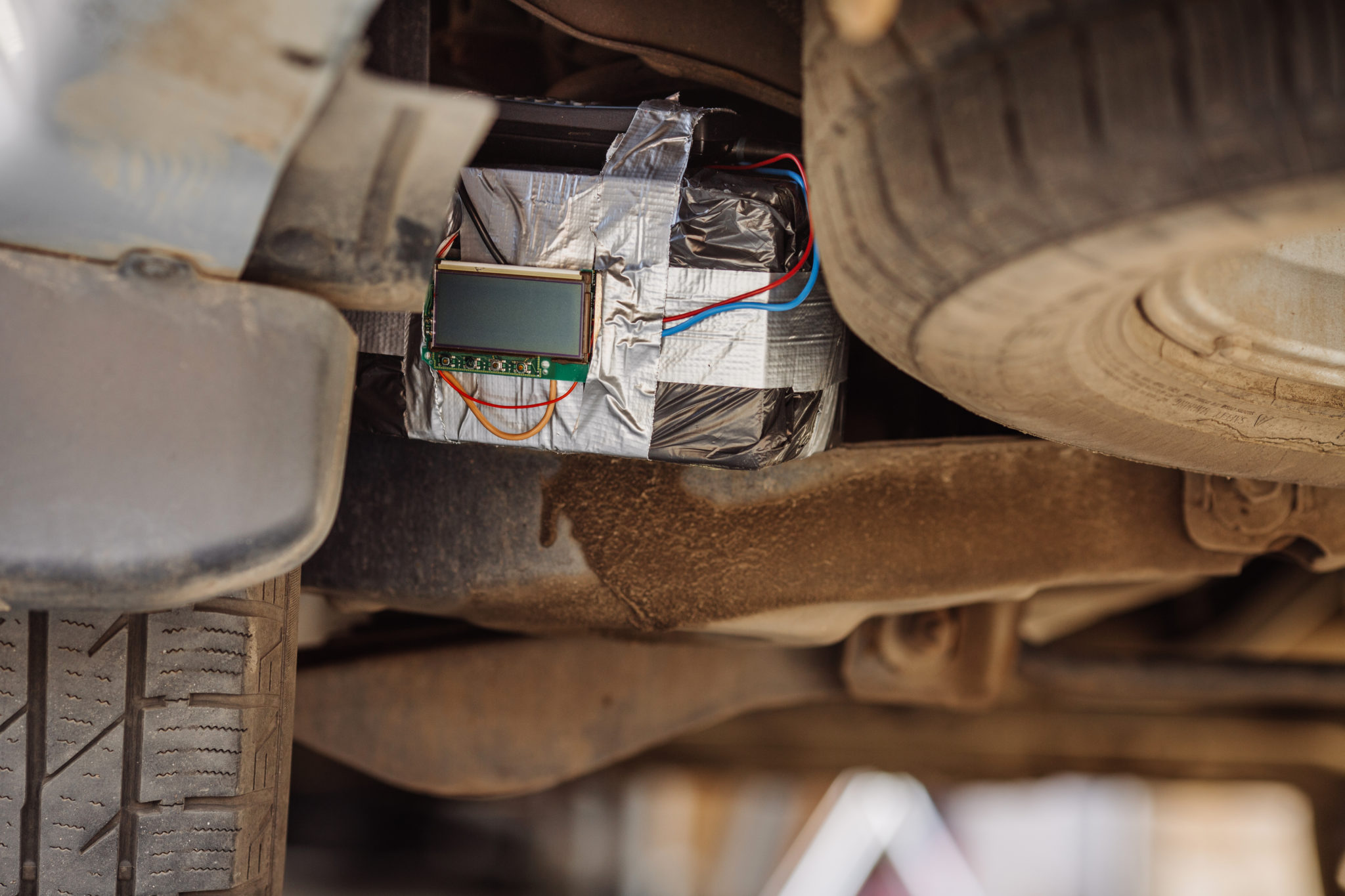 Ido Eylon, VP Sales at UVeye discusses how the company's vehicle scanning solutions can improve a perimeter security process.
The increasing threat of vehicle as a weapon attacks has led to many security professionals needing to re-think how they defend against vehicles being used for malicious purposes.
One vendor that is tackling this threat head-on is UVeye. The company provides high-end solutions for automatic external inspection of vehicles, using advanced technologies that include proprietary hardware combined with machine learning and computer-vision algorithms.
UVeye's first line of products, deployed all over the world in the Homeland Security and Defence (HLS) market, enables customers to automatically scan, detect and identify anomalies, modifications or foreign objects in the undercarriage of any vehicle. The company's technology has been endorsed and used by many security integrators and sensitive facilities such as airports, seaports, prisons, embassies, banks and more.
International Security Journal spoke with VP Sales, Ido Eylon to find out more about how the company's solutions work and what their plans are for the future.
Could you tell us a little bit about what UVeye specialise in please?
UVeye sets the future standard of vehicle inspection. We provide vehicle inspection systems that cater to two main markets, one is the homeland security market which was the original focus of the business. However, we have also expanded into the automotive market as we offer the capability to run a 360° inspection of a vehicle to check for any faults as well as a special module to inspect the tyres.
As I mentioned though, security is the main focus of the business. We are actually an Artificial Intelligence (AI) based company as our detection systems use AI algorithms to automate the process of detecting any object attached to the undercarriage of a vehicle.
Why should a prospective client work with UVeye?
There are many different reasons to work with UVeye. I would say the main reason is the state-of-the-art technology that we possess, it provides the best solutions available anywhere on the market at the moment for under-vehicle inspection. When you compare it to more traditional methods of detection or to any similar solutions that are out there, we provide a much better image quality as well as superior image analysis and detection capabilities.
Another reason to work with us is that we are an extremely agile company that puts the needs of our customers at the centre of everything we do. We are very attentive to their specific requirements and can tailor a solution, using our products according to what our clients are looking for.
How does your solution ensure that you have a high threat detection rate?
The main reason for this is that we are using artificial intelligence for detection. But there are other reasons, and it starts with the hardware that generates an excellent quality of image which means you can identify all the minor details. This is the start point for everything that we do. If you have a blurry image then you cannot detect the minor details, no matter how good the software is. We start with the best "raw material" which already puts us ahead of the competition.
The second reason for our high threat detection rate is the software that we use. Our first level software will take a number of the high-quality images I have just spoken about and stitch them together to form one detailed image of the vehicle undercarriage.
Then our second level unique software engine will take over and use AI algorithms to identify anything unusual within the undercarriage. We can do that either through comparing previous scans of that vehicle to the current scan and highlighting any differences or using the AI algorithm, which has been trained using thousands of different vehicle scans, to point out anything that shouldn't be there.
What are the benefits of having efficient vehicle scanning as part of a perimeter security strategy?
It is a very important part of any strategy. There have been a lot of developments in recent years in the fields of security fencing and people scanning for example, but vehicle scanning has been slightly left behind. We feel that most buildings are vulnerable at the points where vehicles are coming in and out. Our solutions help to secure against this.
How significant is the threat from vehicle as a weapon attacks?
If you think of an airport, for example, the baggage and the people are scanned very, very thoroughly with various high-tech systems. However, not many resources are allocated to securing the areas where vehicles are entering and leaving, in some cases coming in close proximity to the planes themselves. I would say it is a significant threat and that more attention needs to be paid to it, although of course the threat level does vary from site to site.
How does UVeye integrate in a seaport and enhance its security?
A seaport has similar requirements to an airport, there is a lot of traffic coming in and out bringing a lot of different goods. Unlike airports, seaports have a lot of trucks coming in and out and there are some unique challenges related to that. We can help to automate the process of scanning all types of these vehicles as our solutions do not require the vehicle to stop and the scans can take place very quickly. As a result, we can make the process a lot more efficient by reducing queues in the traffic and automatically getting the security scans in front of the relevant people in a very quick time.
Is it possible to integrate the system into other wider systems?
Yes, definitely. We realise that a lot of the time we are coming into an environment where an existing security system is already in place, so it is especially important that our solutions can easily integrate into that system.
We can integrate our scanning solutions into other cameras, different security management software and also security barriers of all types. This will allow sites to have a complete, fully integrated security system.
Do you have plans to release any new products that you can tell us about?
We are developing some new products for our automotive solutions but the main objective for our security solutions is to continuously enhance and improve the products we have. This will be in the form of launching updated versions of our detection software which will further raise our threat detection capability.
We are looking to put more resources into better training our AI algorithms so that they can better adapt to different scenarios and threats. The algorithm is getting smarter all the time and is constantly improving. Our customers can expect their systems to get better and better as time goes by.
How does your solution help to make autonomous vehicles safer?
As I mentioned, we have expanded into the automotive market and our solutions are particularly relevant for autonomous vehicles. Obviously there is no driver in an autonomous vehicle to monitor and handle any safety matters so our solution does that instead. Issues such as oil leaks and broken parts can be identified by our scans and brought to the attention of the vehicle owner, making the vehicle safer and less likely to be involved in accidents.
What are the plans for UVeye over the next five years?
We really want to expand our business into other verticals within the security market. Our solutions can already be found in army bases, treasuries, banks, oil refineries, power plants, presidential guards, presidential houses and prisons. There are still segments where we believe that we belong and that will benefit from installing UVeye solutions. One example of this would be for our solutions to be used as part of border patrols. Having the ability to quickly and accurately scan any vehicles passing through would be certain to improve border security.
To find out more about UVeye's vehicle scanning solutions, please email [email protected] or visit the company website: www.uveye.com/ISJ 
This interview was published in the June edition of International Security Journal, to receive your complimentary digital edition please click on the link here
Receive the latest breaking news straight to your inbox