IFSEC International welcomes SSAIB as official Installer Partner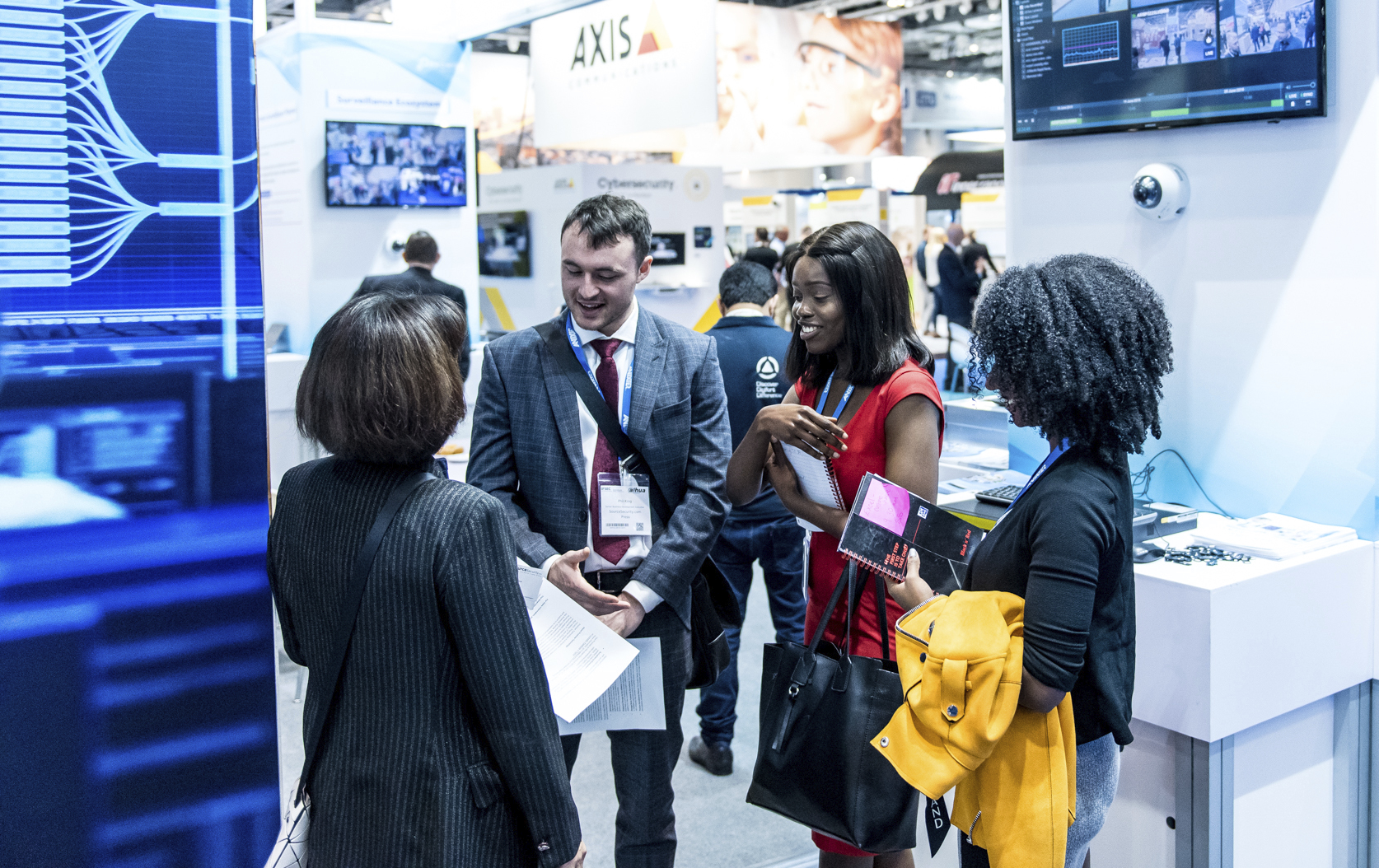 IFSEC has announced the SSAIB as the official Installer Partner for the 2020 shows, taking place once again at London's ExCeL from 19-21 May.
As a certification body for security and fire alarm installation professionals, manned guarding services and monitoring, SSAIB-approved companies are exclusively invited to IFSEC International and FIREX International 2020 to meet with trained SSAIB personnel and engage with over 500 leading manufacturers and suppliers of security and fire safety technologies and services.
IFSEC and FIREX are the perfect learning environments for SSAIB companies where they can spend three days totally immersed in state-of-the-art technologies, solutions and discussions all focused around the driving issues in security and fire. It's where the entire security and fire communities always come together to collaborate, ask the big questions and find the practical answers to their current challenges.
SSAIB will also use its time at IFSEC and FIREX to host their regional South East meeting at the show, which makes it convenient for approved companies to make full use of their time at IFSEC; mixing SSAIB business with their own fact-finding and discovery.
The 2020 events also mark the return of SSAIB to FIREX International, where they'll be on hand to discuss various BAFE-approved certification opportunities in fire system design and installation, life safety risk assessment and the correct use and maintenance of portable extinguisher equipment. With the national agenda now firmly fixed on promoting certified life safety schemes and awareness, SSAIB's presence at FIREX International will rigorously contribute to the show's stated aims of promoting expertise and guidance in life safety.
In line with the new decade, SSAIB will once again host the official Installer Bar in IFSEC that will have a dedicated 'Roaring 20s' theme to herald 2020. Look out for the Prohibition 'speakeasy' themes although, rest assured, none of the refreshments will be bootlegged!
SSAIB Chief Executive, Alex Carmichael commented: "We are delighted to be named as the official Installer Partner for IFSEC and FIREX International 2020 – as they are the premier events for both the fire and security industries and we would very much encourage our registered firms to visit us there next May.
"We've also incorporated our South East regional meeting into IFSEC 2020, because it gives the many firms that attend our events the opportunity to immerse themselves in all the latest developments and technologies on show at IFSEC and FIREX. Not only can they do this and hear all the latest updates we'll be sharing, but they'll also be invited to join us at our Installer Bar for an informal catch-up and refreshments too.
"SSAIB has enjoyed a lot of success lending our name to an IFSEC bar over the last two years, so we've decided to try and build on that further by making a welcome return to FIREX as well. Due to the sheer size of the two shows, it's not always possible to take in everything in one visit and – this way – you'll get two chances of asking any questions you might have about the many schemes that SSAIB provide certification for."
IFSEC and FIREX warmly welcome the ever-strengthening partnership with SSAIB and look forward to welcoming their approved companies to next year's shows.
Rachel Eaton, Event Manager, IFSEC International & FIREX International commented: "I am very excited to announce the SSAIB as the official Installer Partner of IFSEC International and FIREX International in 2020. The SSAIB has been a champion of IFSEC for over two decades, so I'm delighted to see the SSAIB return to support FIREX as well.
"Due to the strong relationship we have with the SSAIB, we have managed to bring Scottish installers back to both events, hugely improving the diversity of visitors and exhibitors we have on site."
IFSEC International and FIREX International take place 19-21 May at ExCeL, London. Co-located with Counter Terror Expo, Intelligent Building Show, Facilities Show, Safety & Health Expo and Workplace Wellbeing Show, the three-day free-to-attend exhibitions and conferences bring together the latest physical, cyber and converged security and fire safety technology, solutions and insights from hundreds of suppliers.
Receive the latest breaking news straight to your inbox