Using integration to enhance the hospitality sector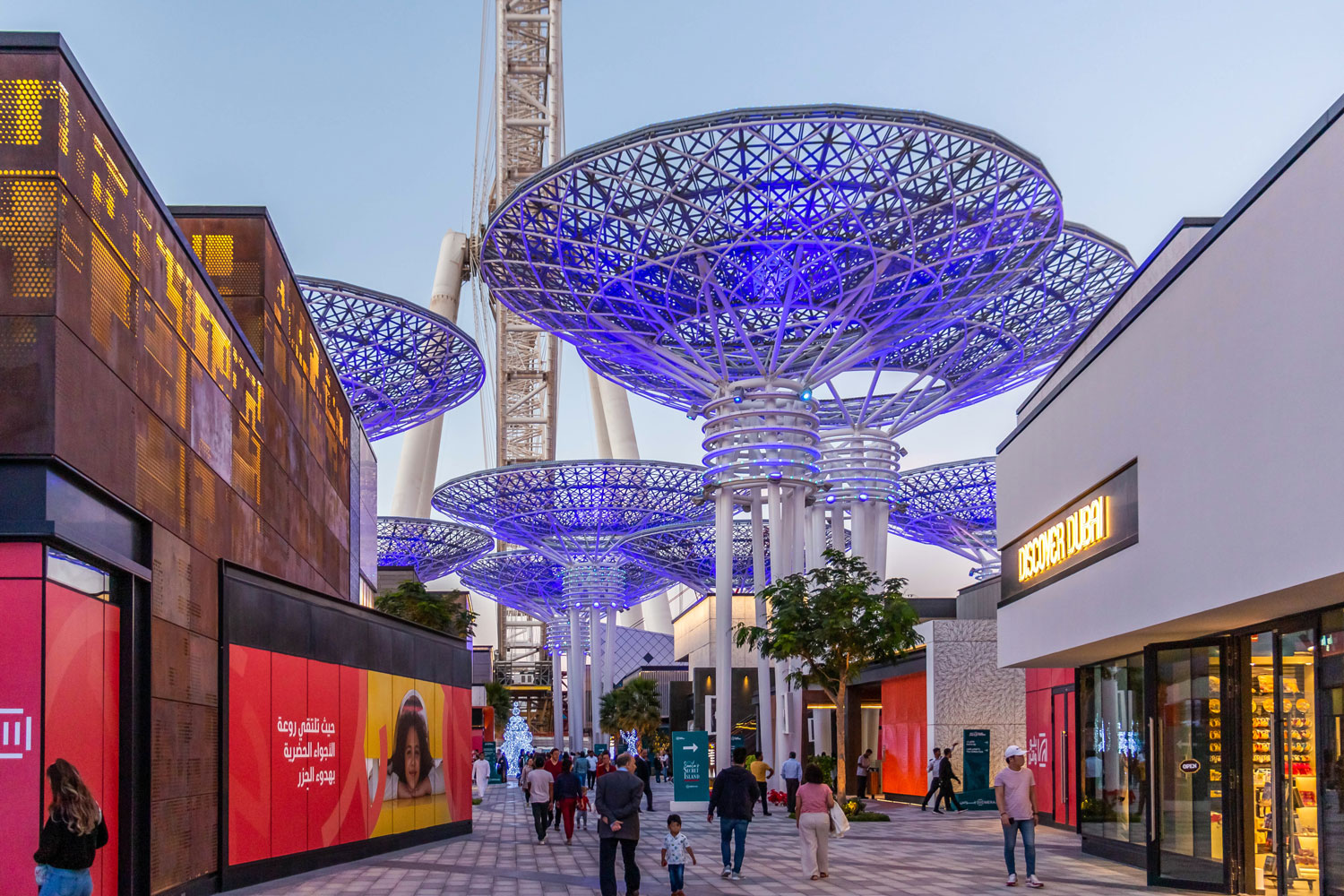 Hotels may not be under the same pressures to reduce security risks as some – compliance-driven, critical infrastructure sites for example – but they have another factor to deal with which is just as powerful: customer satisfaction.
We all know the importance of customer reviews in shaping our personal choices for which destination to visit and which accommodation to stay in – and of course, hotels know that too.
It's worth remembering that in most other settings where people interact with security systems, they have little choice  – at work, in public spaces, in transportation, even when they are shopping – so they are more likely to accept that a certain amount of inconvenience has to be tolerated.
But that's not the case in hotels. Here, people are very aware that they are paying to be treated well and in some cases, they are paying a lot. Yes, they expect to be kept safe and yes, they expect their property to be secure, but no, they do not want to feel as if they are subject to controls. And by the way, they want a taste of VIP treatment too.
Need to impress
The need to impress customers is making the hospitality sector an interesting proving ground for clever new integrated security and building management solutions, particularly in well-served tourist destinations where the competition for customers is fiercest.
In Dubai for example, where Expo 2020 is expected to attract 25 million visitors over the coming months, the stakes are high. World Expos are held every five years and are an opportunity for host countries to take centre-stage. If Dubai's turn as host city is to be a success (some are, others are less so) then much will depend on the ability of its hotels not just to provide accommodation but to do so in style.
Looking at some of the latest examples it can be seen how integrated technology is being used to link front- and back-of-house functions, to enable smoother and more impressive customer service.
"This is something we are being asked to deliver more and more," says Lee Copland, Managing Director EMEA, Maxxess. "And once organisations link their systems together in this way a host of benefits emerge, often more than they were expecting."
One of the latest examples is Bluewaters Island, an ambitious US$1.6bn project developed by Meraas Holdings (including the world's largest observation wheel) which is notable for its use of some of the most advanced, integrated security and operations management platforms yet developed. Among other facilities, these are protecting the new landmark Caesars hotel complex – three hotels, associated retail outlets and ongoing engineering and construction operations.
Combining front and back of house
The operating company wanted to find the most efficient way to integrate all major security, safety and building management functions, streamlining what is expected to become a very large system. In other words, they wanted a solution combining front and back of house operations, giving the ability to manage, organise, monitor and control devices from a single platform.
They also wanted to analyse the data provided in order to prevent crime and quickly identify suspects, helping preserve security and public order.
Maxxess eFusion was chosen because of its ready compatibility with a wide choice of surveillance, intruder, access and fire detection systems enabled a highly efficient level of integration.
The first phase, now completed by integrator, Omnix International, ties together hotel door access, intercom, surveillance, ID badging and building management systems.
The solution includes full integration with an ASSA ABLOY Vingcard system to secure more than 700 doors and it allows a unified system approach, with a single enrolment protocol for both front- and back-of-house access. The hotel benefits from centralised management of room safes, mini-bars and wardrobes and control of all alarm transactions.
Maximum efficiency
Integration with Zenitel Intercom enables video and transaction data to be called-up automatically in the control room as soon as any user presses a call button. For maximum efficiency, the system allows the operator to unlock doors and communicate with the user remotely, with full activity logs kept for audit.
Surveillance is integrated too, with SeeTec VMS and NVRs allowing seamless control of over 1800 high-definition Hikvision and Hanwha cameras. A mixture of indoor and outdoor bullets and domes feature IR and true-WDR, to allow operation in all lighting conditions and cameras link to the door access system, with video pop-up triggered by pre-defined events. The technology also gives operators complete PTZ control, playback and video functionality all from a single platform.
This solution was chosen instead of a more costly PSIM route because it uses versatile, open-technology software not requiring bespoke integration and the platform will be fully scalable as needs change the future. It's worth noting that the success of this project has just been recognised with an Intersec Security, Safety & Fire Protection Middle East Award for Maxxess.
Another example is the Taj Exotica Resort & Spa on Palm Jumeirah, comprising seventeen floors with 200-plus rooms and suites, where guests will also benefit from integration that multiple technologies together. And one of the most recent – and prestigious – developments is the Vida Creek Harbour hotel which opened its doors in September and is being promoted as a haven with spectacular views of the city's skyline and the Creek Marina, notable for its "handy in-room technology" (yes, impressive tech is a customer selling point!).
Off-the-shelf answer
Here eFusion has allowed rapid integration – off-the-shelf – with a wide choice of security, safety and business-critical technologies.
By acting as an umbrella management system, it is improving efficiency and removing the need for operators to continually switch between systems.
The project will integrate the Honeywell Simplex fire system controls; the Honeywell Building Management System connected via a Bacnet gateway; and a combination of 517 Hanwa Techwin internal and external cameras, installed by integrator Orion Systems and operated through a Qognify video management system (VMS) from Seetec.
It will also link in the ASSA ABLOY VingCard access control system, securing 300 guest doors and a further 179 back of house doors, managed from the eFusion platform alongside other key services.
ASSA ABLOY's Mobile Access solution perfectly illustrates the drive to improve customer satisfaction using technology. A mobile phone based keyless entry system created for hotels with their own app initiatives as well as those without, it promises guests a new level of experience whereby they use their phones to reserve their rooms, check in and check out and access facilities without queuing at the front desk.
This kind of seamless experience is designed to save the guest time and stress, particularly after a long journey or at the point of departure.
Spread of benefits
Dubai is renowned for the scale, speed and quality of its hotel developments but of course other top destination cities are following the same pattern.
In London, for example, Novotel has deployed an advanced, integrated solution from Maxxess.
The benefits spread through the whole organisation. On the operational side, for example, work is streamlined and staff are freed-up to focus on other important aspects of guest service.
During the implementation stage, the fact that open technology is being used and that it offers such a wide choice of off-the-shelf integrations, means there's greater flexibility.
So, if the customer changes their mind, or it becomes apparent that a particular camera or device is needed that's different to the model on the hard spec, it's easy to change it up.
This spread of benefits was delivered at the new-build Taj Exotica by systems and IT integrator, PACC Information and Communication Technology LLC.
Wider lessons
Spokesman, Shantanu Mukherjee confirms that one reason the new technology was specified was the improved service that it enabled as an open architecture umbrella solution.
"Guest satisfaction is the hotel's top priority and the eFusion system will let them focus their efforts on delivering it," says Mukherjee. "Visitors to these new hotels will really notice the difference."
Lee Copland agrees – and he says that the same approach can benefit other organisations too, not just hotels.
"Yes, customer satisfaction is important in hospitality, but why shouldn't it also matter in our places of work, or more widely in commercial settings? I think that where hotels are leading today, others will follow."
Receive the latest breaking news straight to your inbox