Exclusive: Three groups increasingly targeted by scammers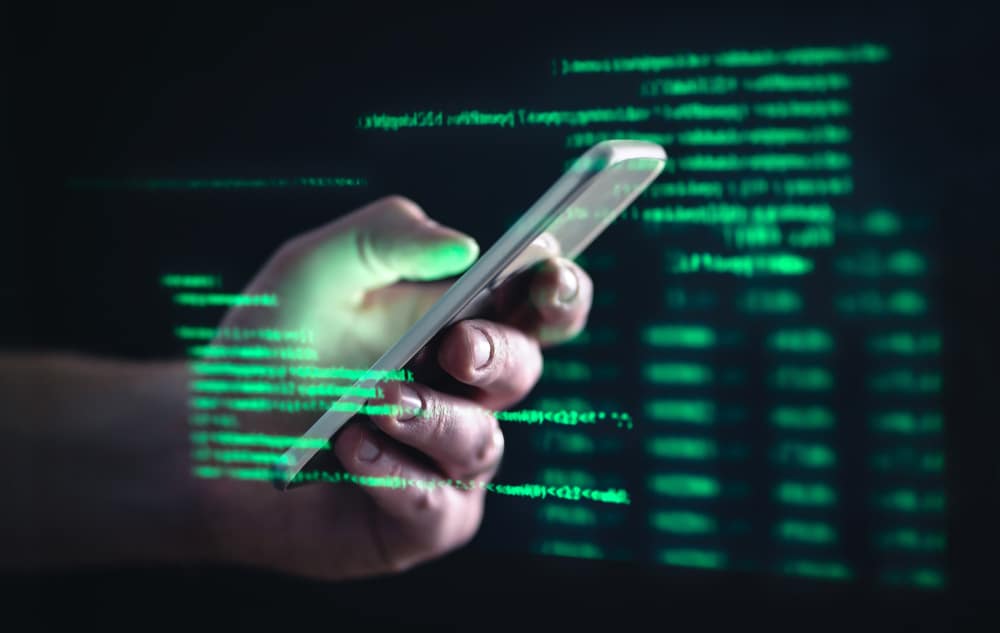 Scamming attempts are a common occurrence today, but they may take forms that people aren't expecting. Most people have receivd a suspicious phone call before, from a robotic pre-recorded voice telling them that they need to take action or send money urgently. These phone calls are known to be fake and most people can easily identify them as such.
Scamming, however, goes far beyond "robocalls." The danger that scamming poses is serious and widespread, causing distress and extreme monetary losses for people all over the world. There are three groups that are increasingly being targeted by scammers, often losing tens of thousands of dollars before realising they've been played.
Travellers
Some might be surprised to learn that the 2020 COVID-19 pandemic did little to slow down travel-related scamming programs. For example, the pandemic left thousands of people needing to suddenly cancel their travel plans at the last minute.
Not all hotels, resorts, or airlines could afford to refund everyone the full amount of their reservation, if any of it. Scammers took advantage of this new crowd of disgruntled travellers by offering to "fight" for their money back in exchange for a fee. Travellers eager to get their refunds took the bait, paid the fee and never heard from these travel refund "specialists" again.
Another tactic hitting travellers, especially as travel becomes possible again through 2021 and going into 2022, is fake airline tickets or hotel bookings. Travellers may find a great deal on plane tickets, pay a fee to get them, then never receive the tickets. Similarly, fraudulent hotel bookings are all too common. These can take a few forms.
Sometimes, a listing for a hotel or Airbnb is posted online that is completely fake, containing a fake address, fake pictures and other fictional details, all made to look real. Travellers pay for the reservation only to find out later on that the hotel doesn't actually exist. Perhaps more common, though, is misleading listings, where a scammer makes a poor hotel or Airbnb listing look significantly better than it actually is.
When making reservations online, travellers should always keep an eye out for listings that look too good to be true and check websites' insurance and fraud policies to make sure they can get a refund if things go south. Travellers should learn more about cybercrimes and red flags to look out for while planning their trip. It is also recommended to use only a credit card to book online reservations, just in case. This way, at least scammers don't have bank or debit card information.
Timeshare owners
Timeshare owners have been among the hardest-hit by scammers and timeshare companies themselves in recent years. Due to the particular nature of these scams, it is easier for scammers to steal large sums of money and get away with it.
Tactics typically take advantage of timeshare owners' desire to get out of their timeshare or sell it. The stories of scam victims tend to follow a similar plot. Timeshare owners receive an offer to buy their timeshare for tens of thousands of dollars, far more than it would be worth on the resale market. These offers are most often for Mexican timeshares and may even come from a "government official." Scammers do sometimes pose as timeshare companies, though, using fake businesses or stealing the personas of dormant, discontinued businesses.
Once the timeshare owner has expressed interest in the offer, the scammer begins using official-looking documentation and correspondence to put on the guise that they are in the process of buying the timeshare. Fees suddenly begin piling up, though, along with taxes and commissions, totalling thousands of dollars, all to be paid via wire transfer. Soon enough, the timeshare realises that something is amiss, but by this time it is almost always too late to repair the damage.
Banks are typically not able to get back the stolen money because it was paid over wire transfer. Timeshare scammers can be highly convincing and cunning. It is always a good idea to check the Better Business Bureau's scam reports and proceed with caution whenever dealing with a timeshare exit company.
Small business owners
Small business owners face a uniquely psychological kind of scamming. While one might assume many small business owners are tech-savvy and research-oriented, scammers know they are also some of the busiest people around. Small business owners work with very small teams and may even run their business alone, meaning they can be spread rather thin trying to keep track of all the business expenses.
Scammers anticipate this and take advantage of it. Often, they have already stolen a business owner's billing information and use it for little transactions at a time, hoping that the victim won't notice. This kind of behaviour has led some business owners to keep a tighter watch on their accounts, on alert for any transactions that look suspicious.
Stay aware, stay safe
In 2020, Americans lost US$3.3 billion to scammers, nearly double the amount scam victims lost in 2019. It is more important than ever to stay informed about scam threats and rising trends in fraud, especially online. Do plenty of research before transferring money to any business on the internet and take notice of anything that doesn't seem quite right. A "bad feeling" about a great deal may just turn out to be a lifesaver.
The best way to ward off scammers is by doing plenty of research, never jumping into transactions and always keeping a close eye on bank and credit card accounts. Staying aware is the start of staying safe.
Devin Partida is a technology writer and the Editor-in-Chief of the digital magazine, ReHack.com. To read more from Devin, check out the site.
Receive the latest breaking news straight to your inbox