Paige GameChanger Cable delivers 1G Ethernet and PoE+ to 200 metres!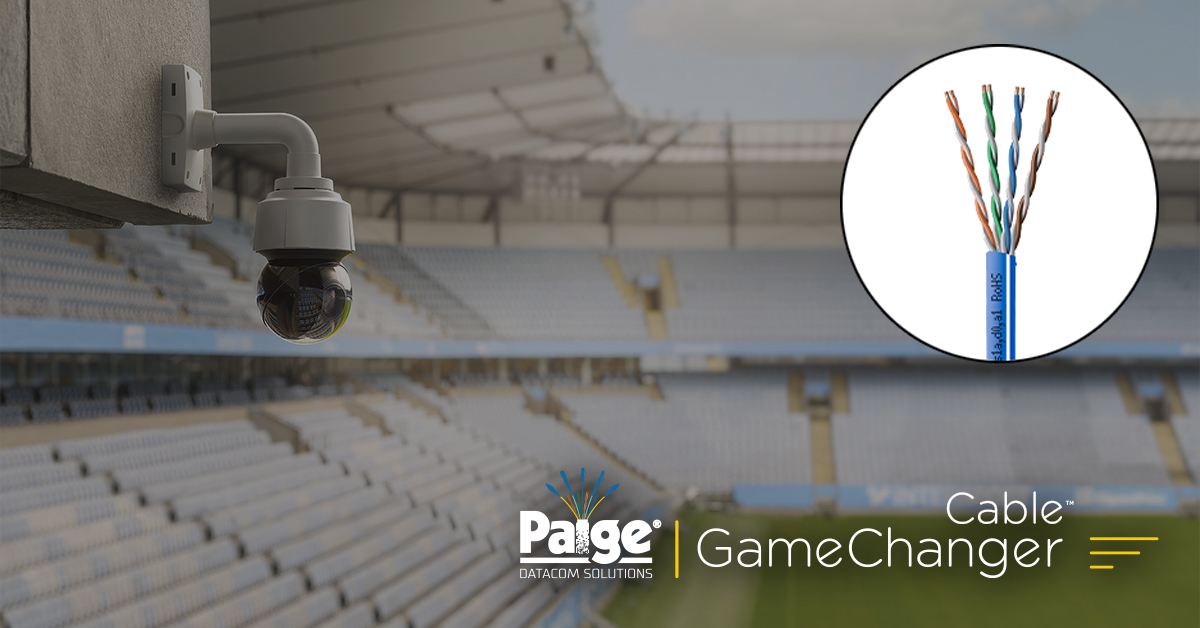 The GameChanger Cable from Paige may look like an ordinary Cat6 but its ability to deliver 1Gb/s Ethernet and PoE+ up to 200 metres makes it anything but ordinary.  Given the savings of time, money and complexity when you're able to avoid the hardware normally required to extend network runs beyond 100m, the GameChanger truly earns its name.  Since being introduced in the fall of 2017 at the US BICSI conference (and taking home the Platinum Innovator's Award) the GameChanger Cable has made a name for itself among installers looking for a simpler, easier and faster way to connect their IP devices more than 100m from the network.  In 2020, Paige introduced the CE and CPR Rated (Cca S1b d1 a1) version of the GameChanger for the EMEA market which is currently available through WESCO.
The GameChanger Cable allows you to support long distance cable runs without compromise and that extends to how the cable is tested and certified. Handheld testers from Fluke, Softing, Viavi and several others all carry the GameChanger Cable Types and Test Limits that allow long distance certification on the job site.
Need to go beyond 200 metres? The GameChanger is also capable of delivering 10Mb/s channels up to 259 metres. For these extra-long distance runs you'll just need to make sure you use a managed switch so that you can set the port to 10Mb (avoiding auto-negotiate will force a more reliable connection.)
Receive the latest breaking news straight to your inbox