Maximising the performance of your video storage appliance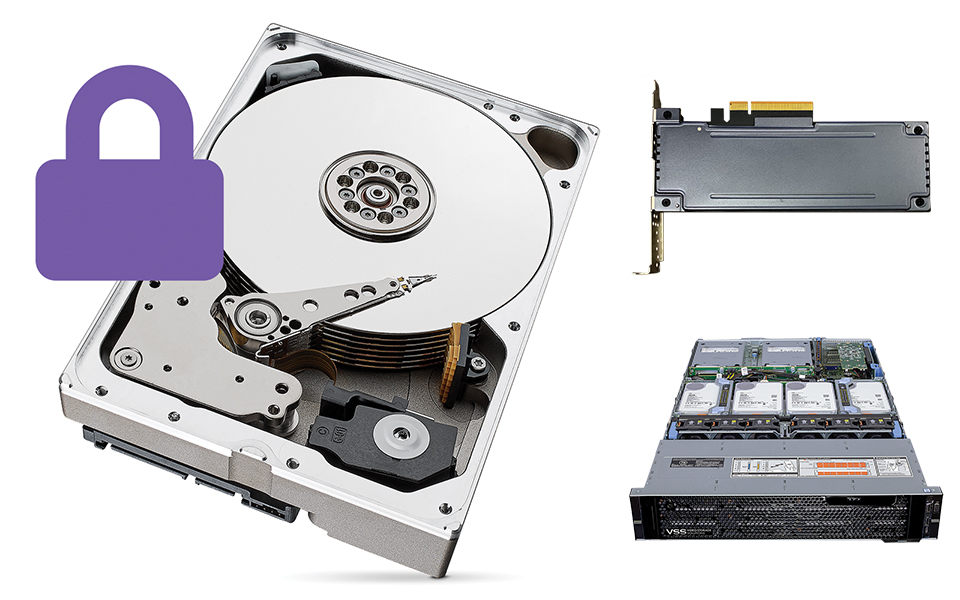 We have come a long way since all analogue CCTV cameras could provide were grainy monochrome images. The amazing quality of the colour images offered by the current generation of multi-megapixel cameras needs to be seen to be believed. However, along with all the advantages which these cameras offer, there is a need for robust recording and storage appliances that have the bandwidth capabilities to record and store the massive amount of data captured by these high-resolution cameras. This is particularly so for video surveillance projects with a large number of cameras.
Within this context, it is worth noting that a recently formed company, Video Storage Solutions (VSS), a division of BCD International, is receiving considerable attention because of its declaration that it will guarantee the performance of its recording and storage appliances when they are ordered through one of its authorised distributors.
It is not surprising that this is proving to be an attractive proposition to consultants and system integrators who are involved in the design and installation of video surveillance systems. There is considerable value to be placed on the peace-of-mind that comes with knowing that every VSS appliance is verified to withstand the specified video data write load of systems with high camera counts.
Rohit Khubchandani is VSS' Regional Sales Director for the METAI region (Middle East, Turkey, Africa & India). We asked Rohit to explain why VSS had been formed and how it is able to guarantee the performance of its appliances.
Rohit, bearing in mind that your sister company, BCDVideo, has been offering similar products for some years, why is there a need for VSS?
VSS was formed with the single objective of supporting system integrators across METAI who are Milestone Systems' partners and who regularly need to design or install video surveillance systems that require robust, fit-for-purpose, recording and video storage solutions. Our objective is to offer these system integrators with a one-stop-shop for purpose-built, performance-driven and feature-rich appliances which are integrated with Milestone Systems XProtect.
Has this support not previously been available from BCDVideo?
Absolutely. In fact, during its decade-old relationship with Milestone, BCDVideo has successfully supplied more than 37,000 video appliances pre-loaded with Milestone's video management platform. Collectively, these systems are currently recording over 3,000,000 cameras across six continents.
However, with the demand for our appliances growing throughout EMEA, it was felt that we needed a business model which more closely reflects the supply chain that traditionally has been in place for the electronic security sector within the region. Hence the formation of VSS which only provides its appliances, all of which are pre-engineered with Milestone XProtect on-board, through authorised distributors.
Regional office
The recent opening of our office in Dubai Internet City underscores our commitment to a region that we regard as a key market for our appliances. This new location will ensure VSS customers are provided with the highest levels of pre- and post-sales support, as will the relocation of Wesley Varughese to Dubai, in his capacity as VSS' Business Development Manager for the METAI region.
Wesley was previously based at BCD International's US headquarters in Chicago, Ill., where he acquired valuable experience whilst performing several roles. Most recently, he has been focusing on supporting customers across the EMEA region to bolster channel business development and enablement.
VSS offers to guarantee the performance of its appliances. Can you explain what this means exactly?
Simply put, we can certify the bandwidth capabilities of our appliances and guarantee their performance because we always get involved at the system design stage and are therefore able to ensure that an appropriate VSS appliance is specified for the job in hand.
Does this not inevitably mean that VSS appliances are more expensive than the off-the-shelf servers available on the market?
I would encourage system integrators who are part of the Milestone community to contact one of our authorised distributors. I think they will be pleasantly surprised as to how affordable our appliances are.
We appreciate that the capital costs of hardware will always be an important factor in a competitive market, but the likely total cost of ownership (TCO) also needs to be taken into consideration if system integrators and their end user clients are not to have some unexpected and costly surprises along the way.
By this I mean that with VSS appliances, the system integrator will never have to make an embarrassing call to the end user client to inform them that additional hardware is required because the existing installed servers are unable to fully meet the system's bandwidth requirements. In this situation, if it is a fixed price contract, the system integrator might normally even have to pay the cost of additional hardware and yet still have an unhappy client because of disruptions and delays. They will also have to carry the cost of having to return their engineers to site and deal with all the logistical issues that go with that.
Are there any other ways in which VSS minimises TCO?
I would place the VSS Storage Accelerator high up on the list as it dramatically increases storage scalability, performance and reliability.
Developed specifically for use in Milestone Systems' video surveillance projects and unique to VSS and other BCD International-branded appliances, the VSS Storage Accelerator eliminates disk i/o bandwidth bottlenecks. With the ability to process 700mbps of throughput on a single 1GbE NIC, data captured by up to 700 cameras can be efficiently recorded on a single server.
In non-technical terms, what does this mean?
In simple terms, it means fewer servers, less rack space and lower power consumption requirements for large projects.
GDPR compliance
On a totally different subject, our VSS Keep Your Hard Drive Warranty also has an impact on TCO and has become particularly important since the introduction of GDPR.
Can you explain why?
Traditionally, during the warranty period, a system integrator has been expected to return a faulty hard drive to the manufacturer or via a distributor. This presents a challenge in terms of compliance with GDPR, because even if a manufacturer and other companies in the supply chain are considered trustworthy, control as to who has access to the stored data can no longer be guaranteed.
So how does VSS solve this problem?
Our on-site, next business day, Keep Your Hard Drive Warranty means customers do not have to risk sensitive data falling into the wrong hands or insisting on keeping a faulty hard drive. The latter option is likely to mean that they will be breaking the terms of most existing standard warranty agreements. Our Keep Your Hard Drive Warranty also covers multiple hard drives in a system and for multiple failures.
Is VSS the only video storage appliance manufacturer offering this type of warranty?
In a recent blog, our General Manager, Max Burgess, stated that he believes the best advice he could give on this subject is to urge consultants, system designers and system integrators to ask their preferred manufacturer some searching questions relating to GDPR compliance before recommending a specific solution to their clients.
These questions apply to video surveillance systems of any size, but particularly to large-scale projects which are likely to require the deployment of a large number of hard drives.
Does the manufacturers' warranty include next business day, on-site support, provided directly by the manufacturer even though the hardware has been installed by a system integrator who has purchased it from an authorised distributor?
Does the warranty cover multiple hard drives in a system and for multiple failures?
For longer term projects, will the manufacturer offer an extended warranty period, e.g. seven years?
Will the client be able to automatically retain any faulty hard drives, whilst expecting a next business day replacement?
Rohit Khubchandani can be reached by telephone: +971-50-880-4523 or by email: [email protected]
Receive the latest breaking news straight to your inbox