iStorage unveils the future of cloud data security with cloudAshur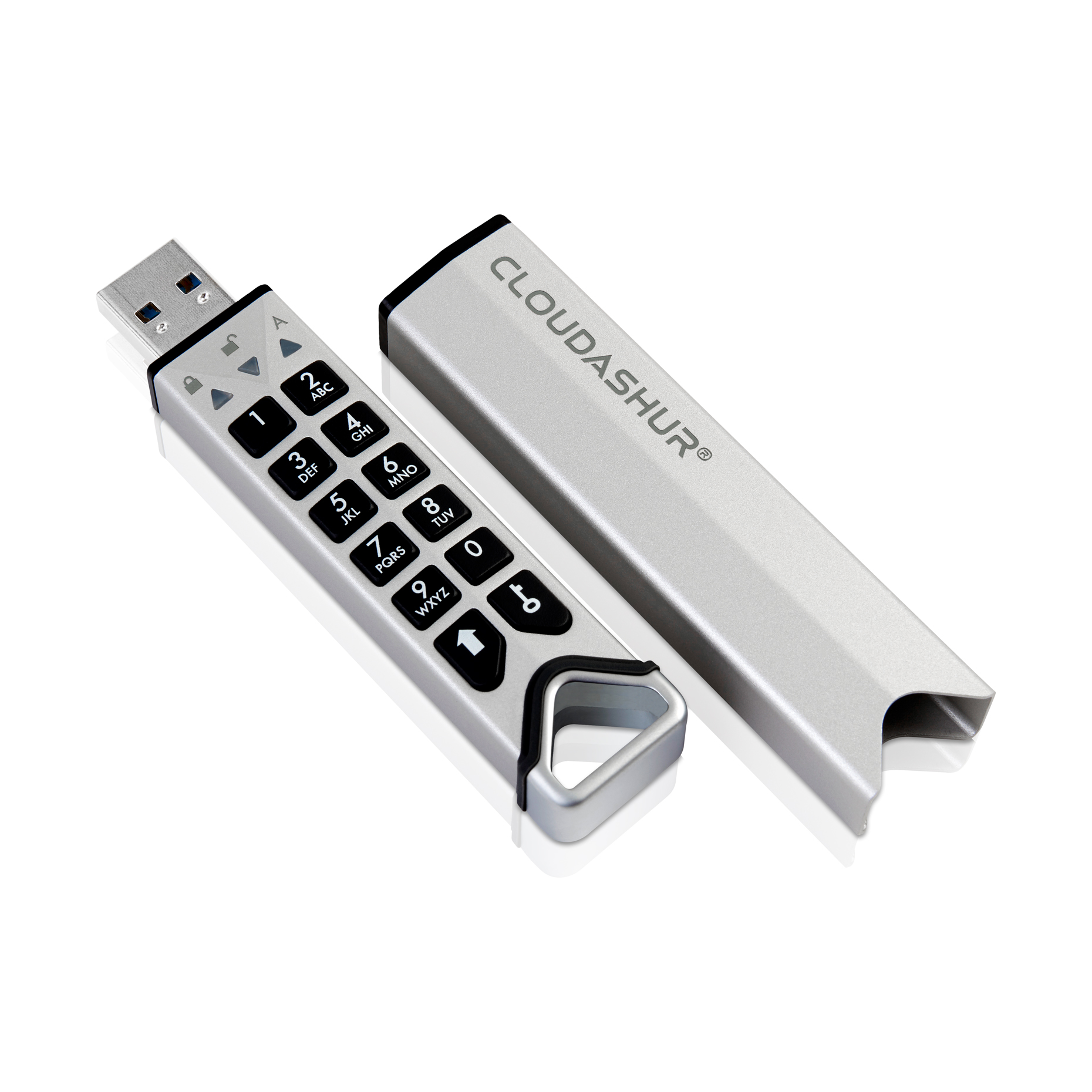 iStorage, the provider of hardware encrypted data storage solutions has unveiled the future of cloud security; cloudAshur (patent pending). The UK-engineered device is a revolutionary cloud data storage security solution which tackles the issue of cloud security head on.
With cloud computing still in its infancy, security of data, systems and services is a concern for nine out of ten cybersecurity professionals, according to a 2018 report. iStorage's cloudAshur is a truly groundbreaking solution which allows users to securely store, share, manage and monitor data in the cloud. The device eliminates security vulnerabilities such as lack of control, unauthorised access and human error with industry-first levels of encryption and extensive security features. These include military-grade hardware encryption and an intelligent brute force hack defence mechanism.
The ultra-secure PIN authenticated, hardware encrypted and collaborative cloud encryption module encrypts all data in transit and at rest, using a hardware-based AES-XTS 256-bit encryption key securely stored on the cloudAshur device. With this device, the user alone retains full and secure control of the encryption key, keeping data completely safe, even if the cloud account is hacked.
cloudAshur employs an unprecedented five factor authentication process which includes the cloudAshur hardware security module plus the user's own configurable PIN (7-15 digits), username and password for the iStorage cloudAshur app, knowledge of where and with whom data is stored and the client account username and password.
Working alongside the cloudAshur device is the iStorage KeyWriter (patent pending), which enables secure file sharing in the cloud as well as via email and file transfer services in real time and the iStorage cloudAshur Remote Management Console, which offers full control of all deployed cloudAshur hardware modules with a wealth of features to manage and monitor all users, such as, temporarily disable or reset users cloudAshur modules, restrict file types, view users log files and display users location.
John Michael, CEO of iStorage said: "To achieve data privacy, encryption of data is important, but protection of the encryption key is vital. To be a truly secure solution, it is imperative that the encryption key is stored away from the data. Cloud storage is still very much in its infancy and that means it's vulnerable to hacks and data breaches. Many organisations veer away from using cloud storage for that reason – with high profile breaches affecting even the largest of organisations, it became clear that a new approach was needed.
"The cloudAshur Hardware Security Module is our answer to the biggest issue with the cloud, that is data security. It uses a FIPS certified randomly generated AES 256-bit encrypted encryption key, stored within a dedicated iStorage secure microprocessor, which itself is CC 4+ ready."
To find out more, visit: https://istorage-uk.com/istorage-cloudashur/ or contact +44 (0) 20 8991 6260.
Receive the latest breaking news straight to your inbox