Exclusive interview: Pushing the boundaries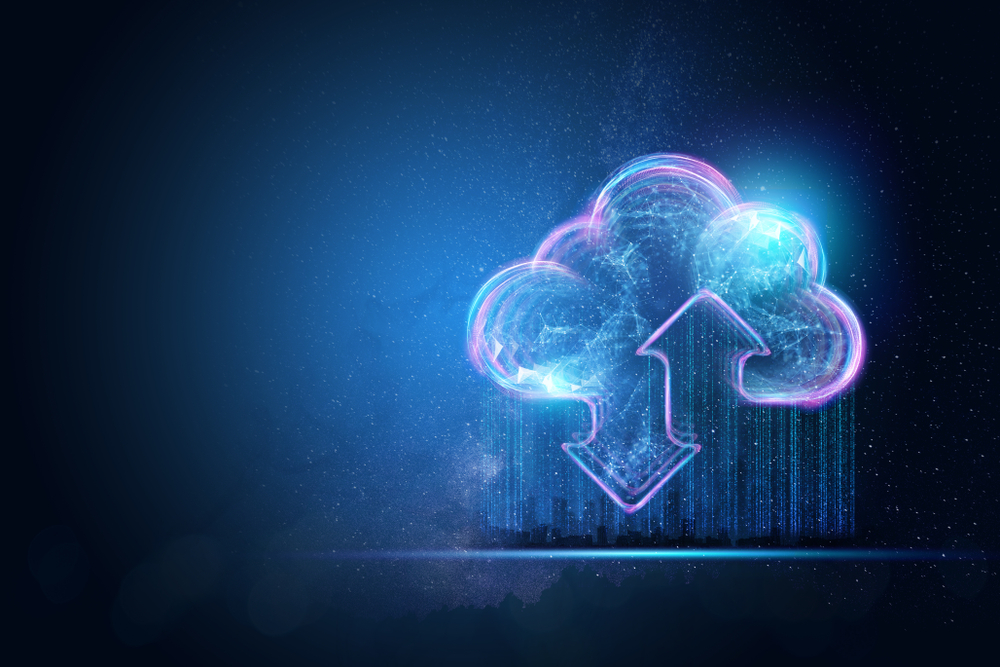 International Security Journal speaks exclusively with Frank Zhang, President of the International Product and Solution Centre at Hikvision.
A famous quote from Steve Jobs, Co-Founder of Apple is that, "innovation distinguishes between a leader and a follower," and in challenging times such as those we are currently experiencing due to the COVID-19 pandemic, we are looking for our industry leaders to step forward and show the way.
This has happened in numerous different sectors and security is no different. Technology providers have quickly adapted to the "new normal" and developed solutions that have helped businesses get back on track as much as they possibly can.
Hikvision is one such manufacturer that is at the forefront of technological advancement within the security industry and has released several new products in recent months that are helping to keep people safe and secure.
International Security Journal spoke exclusively with Frank Zhang, President of the International Product and Solution Centre at Hikvision to find out more about the latest security trends taking place and how Hikvision is helping businesses in the post-COVID era.
Back to business
The business challenges created by the pandemic are well documented and far reaching. Public safety is now a top priority for every organisation as they look to play their part in stopping the spread of this terrible virus. Consequently, many have had to change the way they operate as well as how they secure their premises and employees.
Zhang pointed to the use of temperature screening technology as one significant change that COVID-19 has forced. He said: "We can see many enterprises have started using employee temperature screening to protect their safety. In order to create a safe working environment, the demand for temperature screening solutions has been increasing in countries where employee organisations and regulators are supportive of this approach.
"I think integration of temperature screening technology with access control is a trend, tailored for touch-free access control management. It can not only perform personnel attendance and access control management, but also perform temperature screening at the same time."
This is an area where Hikvision's innovation has really put them out in front of the competition. The company's range of "Back to Business" solutions include temperature screening technology, integrated access control, Social Distancing and a Flow Control system.
Zhang explained: "Our temperature screening solutions have now been widely adopted by organisations and businesses across the globe. Some of the most typical use-cases are found in airports, hospitals, offices and manufacturing and logistics facilities, which have seen many benefits from using thermal technology."
He continued: "Our Flow Control system utilises highly accurate people counting technology. A clear, dynamic display and real-time alerts ensure pre-defined capacity thresholds are never exceeded, even in locations with multiple entrances and exits, such as, for example, shopping malls and supermarkets. A digital sign can be integrated at entrance areas to display real-time occupancy data, as well as temperature and mask information, letting customers know when it is safe to enter premises."
These are both critically important technologies and can be integrated into surveillance and access control systems to ensure organisations are complying with COVID-19 restrictions such as social distancing.
Looking to the cloud
Digging deeper into the day-to-day problems caused by COVID-19, it becomes clear that a common issue is the inability of users and installers to carry out on-site maintenance, with restrictions such as social distancing and occupancy limits often creating a barrier to this.
Consequently, the industry is turning towards cloud-based solutions as a method to overcome this challenge. Zhang provided some more details on Hikvision's own cloud-based product, Hik-ProConnect: "The cloud-based, Hik-ProConnect launched by Hikvision provides a remote device health monitoring function, which can actively check the running status of devices on a regular basis and generate corresponding reports. Additionally, it supports remote operation and maintenance services, which is often more effective and convenient."
Based on peer-to-peer technology, Hik-ProConnect is a management platform that can integrate multiple types of security devices, including video security cameras, access control intercom and intrusion equipment. "Not only that, there are other values brought by the platform, such as reducing the installation and configuration time of multiple devices, the linkage between different devices and more."
According to Zhang: "Hik-ProConnect brings disparate devices together to increase security as a whole, creating possibilities for users. This goes above and beyond conventional systems made up of disparate elements. Integration of devices provides users with flexible methods for setting rules for event types, time schedules and triggered actions. Examples of device linkage include merging intercom calls and intrusion or access events with video verification. The result is a solution that improves situational awareness and thus enhances safety for people and property."
Going above and beyond
It is continuous innovation in technology and business operations that has led Hikvision to enjoy huge success. Zhang is perfectly clear about what makes Hikvision different.
"I think the core competence of Hikvision is our technical innovation, such as leading imaging and AI technology, which constantly pushes the boundaries of the industry as well as how our video based technology enhances safety and efficiency for our customers. Meanwhile, our global scale, strong channel business model enables our partners to provide high-quality solutions and services to users around the world."
The next focus for Zhang and the rest of the team at Hikvision is to continue the company's role as a pioneer of technology convergence. The prevailing trend within security at the moment is one of integration and collaboration.
Zhang commented: "There is increasing demand both for converged security devices and systems, which can help security organisations operate more effectively.
"One is multi-dimensional perception technologies that are integrated on the same device. For example, we launched video cameras integrated with radars for object detection. With deep integration of radar and video, a multi-dimensional camera extends perception beyond visual range to improve the detection of objects and movement tracking.
"And the management of multiple devices which is integrated on a unified platform. In the security industry, conventional devices and systems of different modules are like individual silos without too much linkage and coordination. What we are doing is to combine these 'silos' by providing a unified management platform and convenient services for users.
"Furthermore, in various vertical markets, we also see a process of upgrading from traditional integrated security to digitalisation. That's one of Hikvision's focuses, to help enterprise business owners to digitalise their business management processes, helping users improve business efficiency, standardise operational behaviour and prevent safety hazards."
When asked about industry collaboration, Zhang stated: "I'd like to use the Technology Partner Program, as an example. This program is designed to enhance the collaboration with technology partners and systems integrators, enable development of new and innovative solutions for customers across all markets and further drive market growth. Specifically, Hikvision Embedded Open Platform (HEOP) enables third-party providers to develop their own AI algorithm or applications and install them directly into Hikvision cameras.
"We think that the security industry could benefit from more collaboration like this in the field of AI. The development of AI drives more diversified and customised market demands. This is leading us to keep a very open approach and sharing our thinking in our AI technology development process with our partners."
As we enter a new era for security, it will be a challenging time for security providers, installers and end users. Only through continuous innovation can enterprises adapt to new opportunities to cope with the rapidly changing market, pushing the boundaries.
This article was originally published in the September 2020 edition of International Security Journal. Pick up your FREE digital copy here
Receive the latest breaking news straight to your inbox