Five crucial steps for young security professionals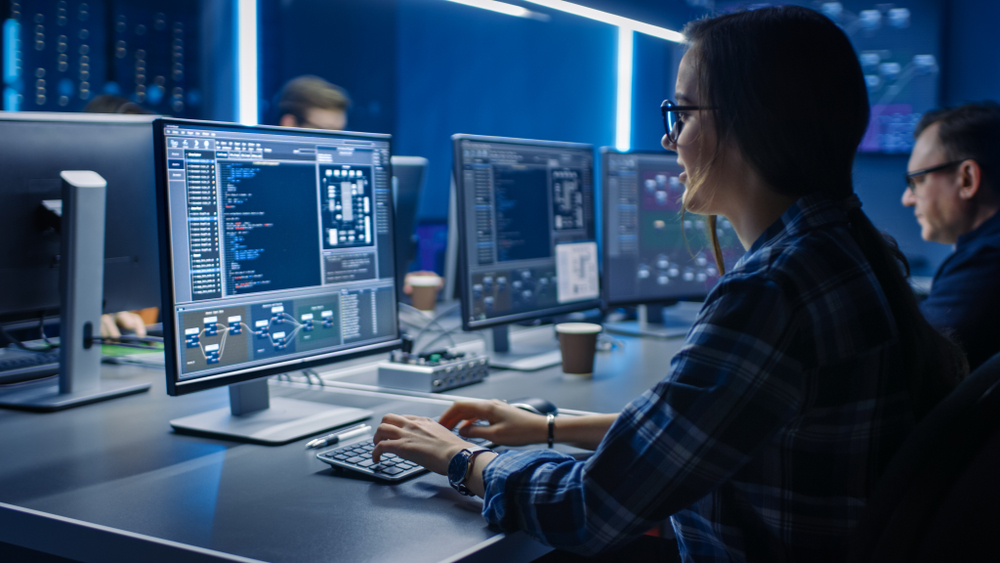 A competitive edge is something sought and fought for across the evolving gamut for careerists. Regardless of trade, it is human nature to yearn for achievement and visibility. The security field, for example, has been in the highest demand ever. Threats and safety to life and property has spiked globally. The field of protection is indeed an honourable and desired one. The aforementioned is substantiated by the increase of academic courses and certifications in the security sector. However, many frontline security staff ranging from security analysts to security officers, battle with a sense of complacency and routine, rather than a sense of honour. Some frontline security staff may feel that guarding a structure or collecting data trends in criminal activity does not make a difference to anyone. On the contrary, it is the most important function. Security staff in the forefront and behind the scenes, will create the right amount of deterrence to dismay an aggressor(s). Unfortunately, inadequacy of purpose and remaining stagnant in what many call "dead end positions" bring on other damaging consequences that will lower the guard of one or some security staff and make it more likely for an aggressor(s) to reach his or her target. So how is this feeling of complacency and career rut that many frontline young security professionals experience to be overcome? By NEVER remaining stagnant!
There is no such thing as an easy street to a dream position. Furthermore, if it was easy to reach your dream position, it would lose its believability and inspiration to others. In the security field, one of the highest titles one can achieve is "Chief Security Officer (CSO)". Now examine the following conversations that surface during some networking events:
I am John Jones. I am a recent graduate of ABC University and currently work as a Chief Security Officer for XYZ International. I began my career in accounting, decided that the field I was in was not the most lucrative and wanted a change. On a whim I applied for XYZ International and was hired as Chief Security Officer because I have a family member that knew one of the company Vice Presidents.
I am Amanda Wells. I started my career in security working as a part-time, overnight, security officer. Over the course of ten years I worked my way up in the organisation from officer to manager while concurrently obtaining a degree in security management. Recently, I was hired by XYZ International as their Chief Security Officer due to my unquenchable drive to advance in the security field, partnered with networking with as many security professionals as possible.
It is not uncommon for someone to be in the right place at the right time or to know someone to get your foot in the door; however, what sets the "Amanda Wells" example apart from the "John Jones" example is that "Amanda" refused to be stagnant in her security management career objectives and above all was patient. She followed (five) crucial steps that, if followed with determination, will springboard a young security professional(s) into that dream position:
Membership in professional security organisations.
Network with as many global security professionals as possible.
Go the extra mile each and every time.
Do not settle for routine or the norm.
Setbacks are inevitable; keep moving forward and never stop learning.
Membership in professional security organisations
Keeping current with security trends and mitigation techniques is paramount for young security professionals. Even though private research and news media is helpful, the young security professional needs to align him or herself with a globally recognised security membership, which acts as a catalyst. Although membership in most of these organisations require annual fees, the benefits received are priceless. Furthermore, many of these organisations offer discounted rates for students. For example, ASIS International, the world's largest membership organisation for security professionals, offers a US$20 annual membership for students, which gives the same benefits bestowed upon non-student members.
Network with as many global security professionals as possible
Security threats are not limited to one continent, nor are the techniques used to deter them. Even though being timid towards engaging more experienced security professionals is not uncommon for young security professionals, it is a hurdle that must be overcome. Networking needs to be proactive and consistent. Thanks to the limitless bounds of the internet, cross-continental networking is just a click away. This becomes even easier when you are a part of a recognised security membership organisation because you have contact details available to start a conversation, discussion group, etc. Young security professionals should also keep track of connections via either a database or ledger.
Go the extra mile each and every time
Once situated in a security membership organisation, the young security professional MUST volunteer for everything and anything, within reason of course. There is nothing wrong with a passionate overachiever; however, once the assignment plate gets too full, it becomes more difficult to carry. Know your limitations, but do not be scared to take a risk in taking on multiple assignments. Security membership organisations are ripe with discussion groups, councils and project teams. Also, if no one wants to lead a project, raise your hand!
Do not settle for routine or the norm
Young security professionals need to be creative. More than often, especially in volunteer membership organisations, volunteer team leaders, coordinators and chairpersons are given an open canvas; as long as it is relevant to the subject matter. Do not be afraid to make suggestions, especially if you are working alongside more experienced members. Although some people wince at the sign of change or creative differences, it is a valuable ally for excelling not only in volunteer activities but also the young security professionals' work life.
Setbacks are inevitable; Keep moving forward and never stop learning
Getting disgruntled at times is just a part of life. If you were given a choice to view your life 50 years in the future or let life run its course and live the journey, the latter would almost always be the more favourable choice. Young security professionals will get discouraged at things such as denied applications to positions, not passing a certification exam, or having passive team members while leading a project, but this is all OKAY! Your life is a novel, do readers want to read about someone who had everything handed to them on a silver platter or read about an underdog who got knocked off the path every now and then before ultimately reaching their goal? This is where a thirst for learning and continuing education plays a crucial role. Some starting security positions offer a lot of downtime. Downtime is what you make of it. Use this time to sharpen your security acumen, research the qualifications for your dream security position, study for a security certification and grow your professional security network.
By Matthew Porcelli, CPP
You can contact Matthew via his LinkedIn profile here
Receive the latest breaking news straight to your inbox