ASSA ABLOY UK releases new Escape Door System compliant with BS EN 13637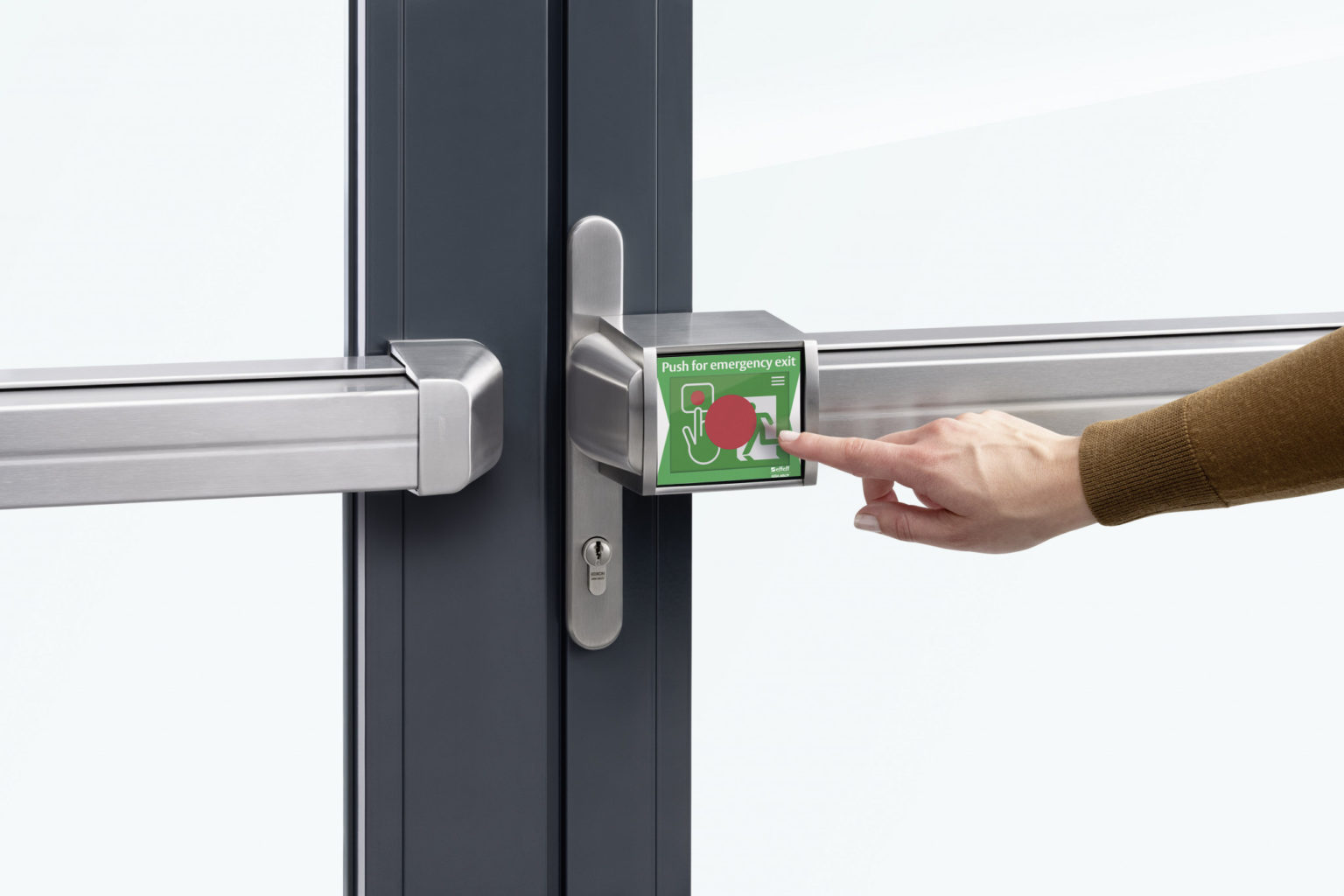 ASSA ABLOY has recently announced the launch of the ASSA ABLOY ePED – available from Abloy UK – a display door terminal that incorporates an Escape Door System with a design for a modern building.
Traditionally, escape door systems had to be compliant to BS EN 179 and BS EN 1125, but the introduction of BS EN 13637 in 2015 changed the landscape of how emergency doors can be specified, defining the requirements for electrically controlled exit systems for use on escape routes.
ASSA ABLOY ePED
Previously, escape hardware for doors would only allow egress from one side, but now there is the opportunity to have a read-in and read-out option on an escape route.
The electrically controlled Panic Exit Device (ePED) from Abloy features read-in and read-out to improve a buildings security and safety. The latest BS EN 13637 standard allows Dynamic Lockdown whereby the door can be secured to prevent people entering a building but allowing egress. This controls movement around the building and keeps people safe in hostile situations.
The ePED offers versatile functions housed in a control unit that is suitable for a wide range of applications including, commercial buildings, public buildings, event venues, retail outlets, nurseries, hospitals and care homes.
The ePED integrates a conventional escape door terminal in a single unit, replacing four modules: key switch, emergency opening, illuminated images and time delay display. ePED is applicable in three varying designs; the unit can be integrated with a Panic touch bar or fitted as a standalone display door terminal or as a door terminal.
The unit displays icon buttons that are simple, effective and aesthetically pleasing. The display has an outside illuminated ring that provides valuable information on the current status of the door, it also allows authorised users to configure the unit via a pin code on the device.
"The next generation of escape door terminals"
Pat Jefferies, Commercial Director at Abloy UK, added: "The ePED is the next generation of escape door terminals. As well as offering more features, such as timed delayed access and read-in and out, it has an attractive appearance that makes it suitable to install even in the most stylish buildings.
"Our customers now have a compliant solution that will look sleek and professional in every sector and will integrate easily into current systems."
To find out more information, visit: www.abloy.co.uk
Receive the latest breaking news straight to your inbox