Women in Cyber Security Middle East Awards announced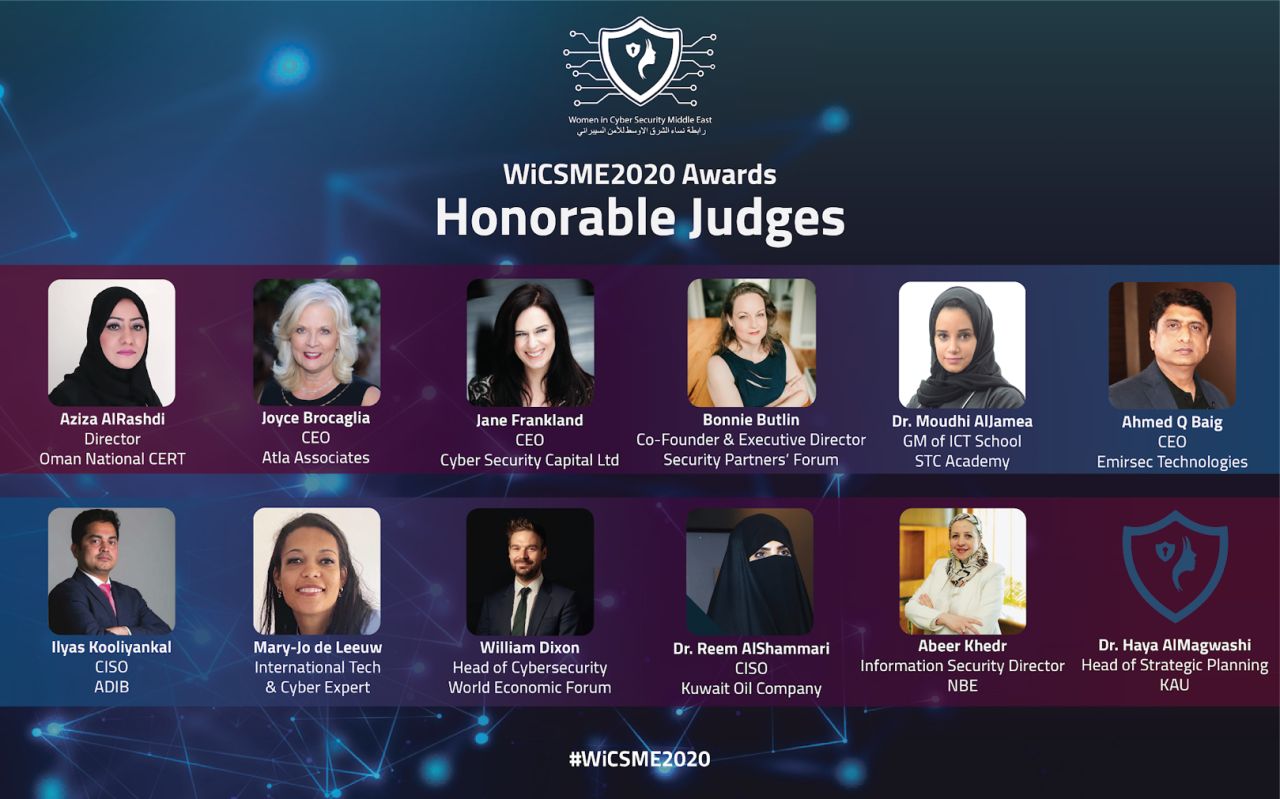 The first ever Women in Cyber Security Awards in the Middle East have been announced.
The awards, WiCSME 2020, have been organised with the objective of recognising and appreciating women in cyber security as role models and top achievers across six different categories.
The six different categories are:
Woman Cyber Security Thought Leader
Woman Cyber Security Executive
Woman Cyber Security Consultant
Woman Cyber Security Rising Star
Woman Cyber Security Hero
Woman Cyber Security Community Supporter
The panel of international and regional judges includes:
Illyas Kooliyankal IDC, ISACA, EC Council, MESA CISO Award Winner
The deadline to receive nominations is 2 October 2020 and the winners will be announced on the second day of WiCSME virtual conference (15 November).
For more information, please click here
Receive the latest breaking news straight to your inbox