What this new normal has taught the security industry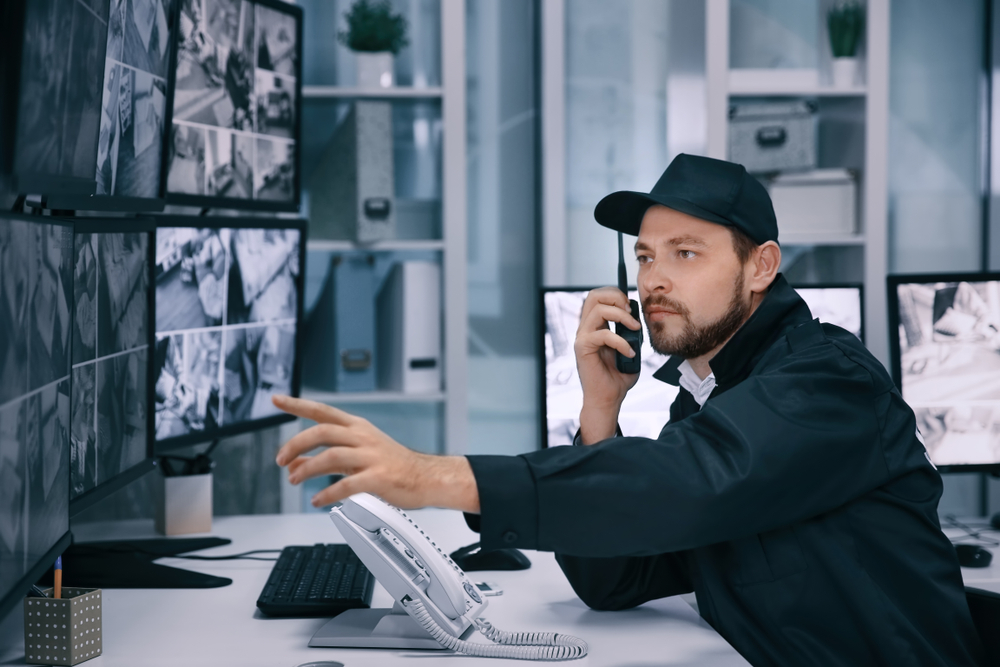 Whether you operate as an in-house team, contract with guard firms, or a mix of both, one thing is clear; the future of security operations involves clear communications, consistent response and adaptable training for all remote security staff still on site.
What can security operations do to build a long-term plan and leverage processes and technology for ensuring safety and security of their people and assets? Here are three strategies in-house teams use to better navigate our new normal.
Consistent communications and contactless solutions for the industry
When organisations are forced to cut down on staff working on site, remote visibility is essential. An issue with remote visibility is a heavy reliance on supervisors to manage more sites while also ensuring those guards on site are safe and in compliance. This is where having enhanced notifications come to play.
Enhanced notifications have aided in maintaining remote visibility and accountability from afar. These notifications take advantage of the rising technological advances the security industry has seen in the past decade with automation. Automation provides accountability by distributing information to the people that most need it. This has helped security leaders ensure proper follow-up procedures have been taken while also ensuring that their team is always connected.
How visitor management has changed
Access control for third-party and visitor management is a hot topic and the spotlight for enabling or disabling access control – especially remotely – has been a challenge. Security guards must now know how to manage contactless situations involving pre-entry screening, including temperature checks, basic health status questions and enforcing physical distancing measures when inside the premises.
Systems with visitor and third-party management capabilities specialised for the security industry are more equipped in handling the influx of security guard duties when interacting third-party vendors and visitors in the new normal – particularly those that can provide visitor pre-registration lists, onsite visitor list and assigned visitor registration keys for quicker – and safer – access control.
Like all in-house security professionals, those managing the implementation of their security programs are heavily dependent – and reliant – on consistent and clear communications with visibility into their daily security operations.
What type of communication have security leaders needed between their team for consistent communications? And why is it essential during these times?
When it comes to implementing different forms of communication, security teams have used the mode best suited to deliver clear and concise communication — Push-to-Talk (PTT).
Unlike traditional walkie-talkies, PTT can be used in specialised apps from a smartphone. So, if guards are already using a smartphone for their guard tours, the guard tour system will typically have PTT as an in-app feature.
There are a few approaches security teams have taken under consideration: written communication, such as mass messaging/text and verbal communication, such as Push-to-Talk (PTT).
PTT remains one of the most effective ways to immediately communicate with remote teams, with Command Centre operators, or with lone guards still on site.
Centralised remote visibility in real-time
As corporate security's approach to risk mitigation principles aims to centralise company-wide safety and security initiatives in order to mitigate risk across all organisational departments, introducing real-time data and analytics has allowed organisations to move beyond basic preparation for future threats toward more proactive and reliable security protocols.
For the security end user, real-time data and analytics are crucial indicators to the health of one's risk mitigation plan and overall business continuity. Real-time data and analytics have not only provided immediate insights onto guard activity and incident status but have aided in identifying potential risks to risk mitigation plans by filling gaps where visibility has been increasingly limited.
>> Download our guide specifically crafted to help security teams navigate through this new normal.
Technology aids in providing corporate security executives insights on their security team's activities, including real-time data on incidents that may occur and are essential for situational awareness. Real-time data and analytics have allowed organisations to move beyond basic preparation for future threats toward more proactive and reliable security protocols.
Security professionals have also automated processes and procedures that in turn enhance the capabilities of their security personnel. Real-time reporting has provided stakeholders with connected visibility on current patterns and trends occurring remotely on their sites and has aided in anomaly identification with increased situational awareness.
Standardised guard training for consistency across all sites
Simply relying on security guards to maintain updated training on their own is an unreliable move that can jeopardize holistic security measures.
Digital training modules standardise training protocols for all security, regardless if employing in-house guards or contracting out. Managers will ensure their team is up-to-speed on task training and other security protocols, like health screenings and regulations for remote workers, as with the new normal.
How do security guard training modules work?
Security guard training modules focus on easing the transition from paper training to digital. What's more important, digital training modules make remote guarding across multiple sites entirely possible.
Comprehensive digital training modules are configurable and can help supervisors identify required training of any kind. This means security professionals have the flexibility to create modules that are adaptable, scalable and accessible to their guards and supervisors when needed. Plus, supervisors can receive alerts and other notifications of soon-to-be expired trainings so that teams and operations are accountable and are always in compliance.
Where can I get more information?
Trackforce Valiant knows security. Our experts are readily available to answer any questions you may have. Feel free to request a demo to discover how our solutions can help you.
Receive the latest breaking news straight to your inbox