Verkada delivers native cloud-based access control and video security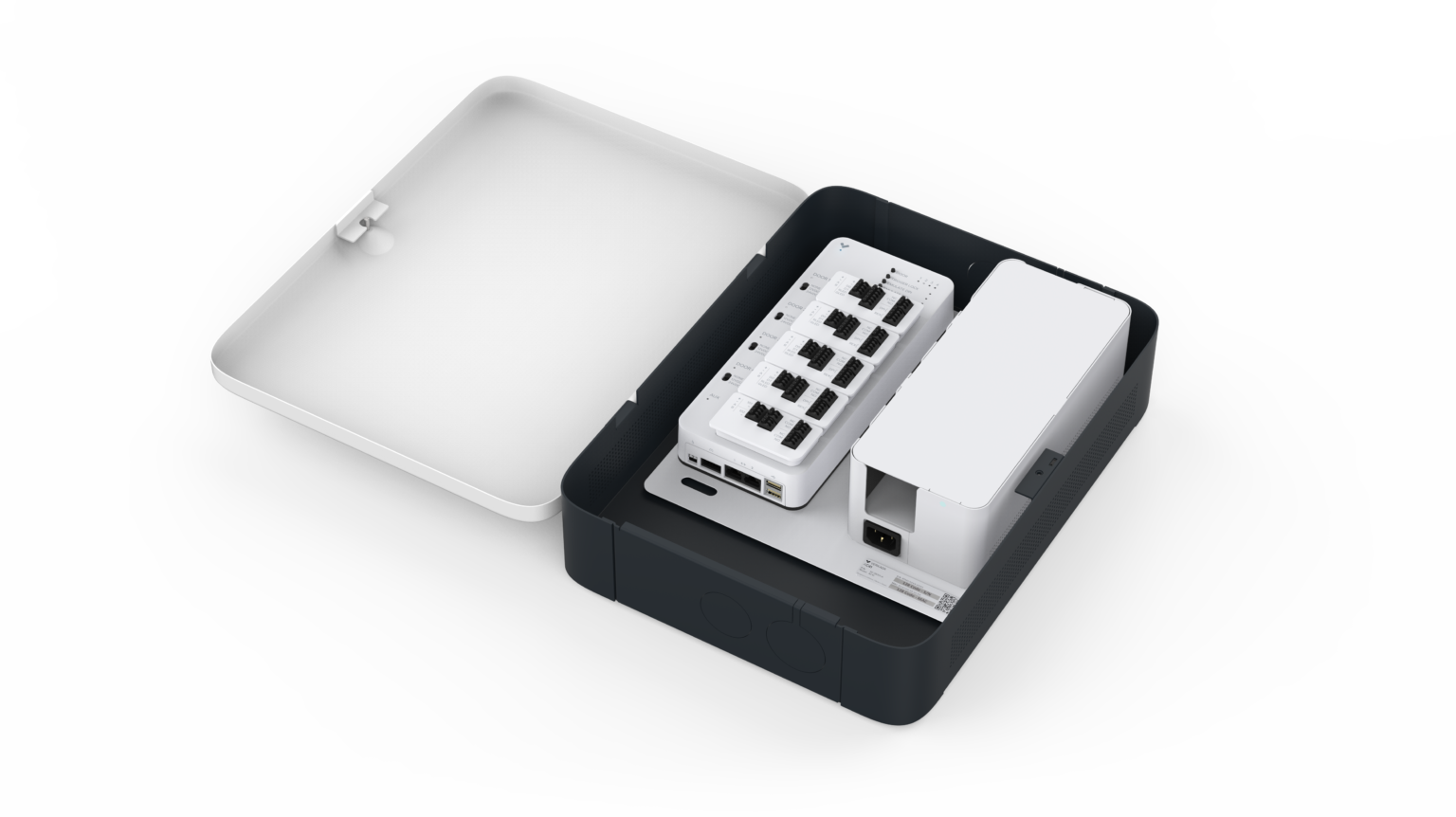 Hybrid cloud video security provider, Verkada recently announced its newest line of cloud-based security products with the launch of an access control solution. With Verkada Access Control, customers benefit from the industry's first native cloud-based access control and video security solution, seamlessly bringing visibility to access-based events across the organisation.
Verkada Access Control reduces management overhead for IT teams and installers by reducing on-premise infrastructure. One-click integration between cameras and doors delivers instant video insights into events across an enterprise. Admins can centrally manage hundreds of doors and thousands of users from a simple, intuitive web interface.
Hardware reconsidered
Verkada Access Control starts with the AC41—a 4-door controller that's been built for easy installation and door management.
The AC41 features a simplified wiring layout, an integrated power supply unit and a cable organiser. The AC41 is designed to work with all standard door hardware and most readers, which allows customers to upgrade their system to Verkada by simply replacing their existing access control panels. Every component of the AC41 is designed to make it faster for installers to connect doors and enable customers to better manage and troubleshoot doors across their organisation.
Native video integration
With Verkada, customers benefit from a unified management platform for both their Verkada video security and access control. The Verkada platform unlocks native integration that enables customers to effortlessly add Verkada cameras to provide visibility into what is happening during access-based events.
Where the integration shines is when teams are proactively monitoring doors or responding to events. With Live View, security personnel can watch a live feed of all events across all their physical facilities. Instead of having to cross-reference different security systems, Verkada customers can instantly view or archive footage from relevant door events and take action.
Built for limitless scale
By removing on-premise servers and complex database management systems, Verkada Access Control is easy to scale with your organisation. From one to thousands of doors across any number of sites, admins can add as many controllers and doors as they need. Since everything is managed in the cloud, there are no complex configurations, making Verkada Access Control plug-and-play.
Beyond the number of doors and sites, Verkada also allows organisations to add any number of users to manage access across their organisation, as well as a limited number of credentialed users. Since sites and doors are managed under a single platform, user seats and credentials can effortlessly span across your entire organisation.
Simplified pricing
For anyone that has seen an access control price book, they know just how complex it can be to choose the right access control solution. From hundreds of line items and endless configurations, it can be difficult to truly understand what you are paying for.
By reducing access control down to just two line items, Verkada has made pricing simple—you pay for your controllers and a license for each door. And since Verkada Access Control can scale to your needs, you will never run into pricey overhauls to simply just get a few more doors online.
Interested in learning more? Contact sales@verkada.com to set up your personal demo.
Receive the latest breaking news straight to your inbox