Exclusive: Staying flexible in surveillance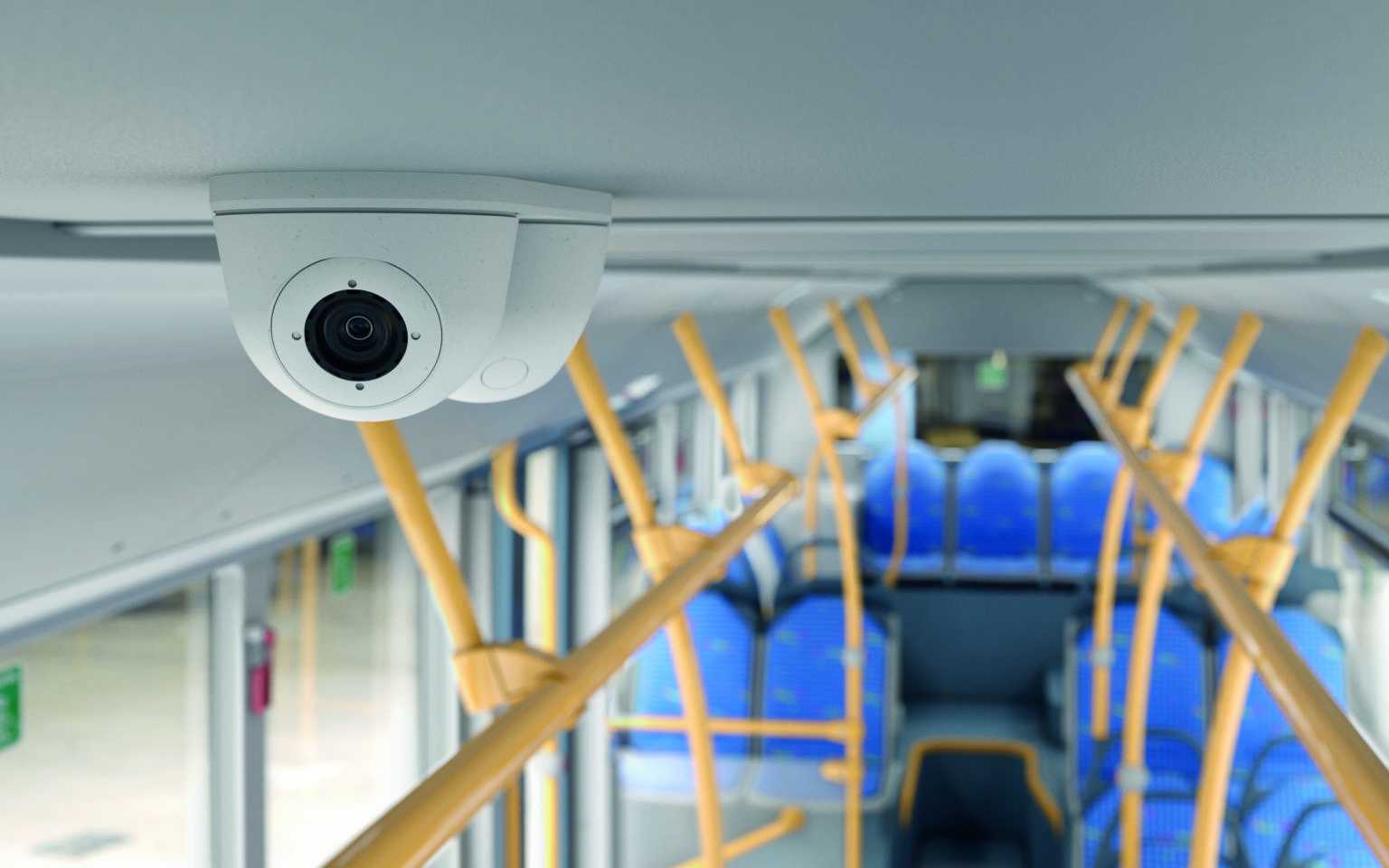 International Security Journal hears from Phillip Antoniou, Vice President Sales EMEA & APAC at MOBOTIX about the company's newly-launched S74 video surveillance system.
Installers and end users have no shortage of options when it comes to selecting a surveillance system. Competition is so strong across the sector that manufacturers are working harder than ever before to develop solutions that make them stand out.
Surveillance trends
One of the prevailing trends in surveillance right now is an increased demand from users for flexibility in the way they set up and operate their systems. One solution that does just this is the recently released S74 from MOBOTIX.
The new model is a high-performance Intelligence on the Edge IoT camera that includes up to four modules, which allows for more flexibility than any other MOBOTIX video system. With its concealed camera housing, the camera is exceptionally discreet. Only the modules in the various mounts are visible.
Equipped with connection cables up to 3 metres long, these optical, thermal and functional modules can be placed anywhere and, for example, can be connected simultaneously in several directions, around corners or in different rooms – inside and outside. The S74 can also access already integrated camera apps that can be expanded almost indefinitely. That makes the video system universally suitable for any imaginable requirement in the most diverse industries.
Speaking exclusively with International Security Journal, Phillip Antoniou, Vice President Sales, EMEA & APAC at MOBOTIX revealed the key capabilities of the product.
"The S74 is the most flexible product on the market. We have developed a device that can cover two completely separate areas. For example, if it was positioned on the barrier of a car park keeping watch on cars entering and leaving, instead of using two different cameras for each direction, you could just use a single device with a single IP address, significantly lowering your infrastructure costs.
He added: "The device has up to 4K resolution and embedded MOBOTIX cybersecurity features. The possibilities of where you can use it and how are endless."
The robust package of features are what really sets it apart from similar devices on the market, as Antoniou explained: "There are other modular products on the market that have optical sensors on cables away from the body of the camera but none of them have the resolution, cybersecurity, throughput and intelligence with AI and Deep Learning that the S74 has. It's comparable to an all-powerful computer which you can plug in wherever you need."
Time for action
The main vertical sectors that the S74 is predominantly aimed at are utilities, healthcare, retail, education, maritime and hospitality. Due to the product's flexibility, it can actually be installed for any vertical sector depending on the application needs, no matter how critical the challenges in the installations are – and it is scalable for the future and can be easily adjusted if those needs change. Furthermore, the in-built cybersecurity of the product also makes it ideal for Government applications.
Cybersecurity is an area that MOBOTIX excels in and although there has been a lot of discussion in recent times about the surveillance sector taking cybersecurity more seriously, Antoniou believes that now is the time for action.
"There is more talk than ever before about cybersecurity but we are still not seeing as many users put it into action. We always explain to end users the different aspects of our systems that can combat a potential cybersecurity threat and why this is critical. I think more needs to be done and that there should be clearer and stricter rules governing cybersecurity within video surveillance. Cybersecurity needs to be more of a priority than it currently is."
Antoniou indicated that, like all other companies, MOBOTIX had faced some challenges adapting to the "new normal" at the beginning of the pandemic but he's looking forward to what the future holds for the company.
"We will be enhancing our portfolio throughout 2021 with not only new hardware but also with software solutions that are needed or requested, whether that be in the field of social distancing or mask detection, for example. We are also committed to expanding our teams and putting more resources on the ground in locations such as America, Europe and the Middle East."
He concluded: "The special thing about MOBOTIX is that we work so well together as a team. We've found solutions to the challenges that we faced and everyone is jumping in and doing what is needed to ensure the support is there for our partners, end users and colleagues around the world."
Receive the latest breaking news straight to your inbox