Security professionals help children in need at Mission 500's Florida Backpack Event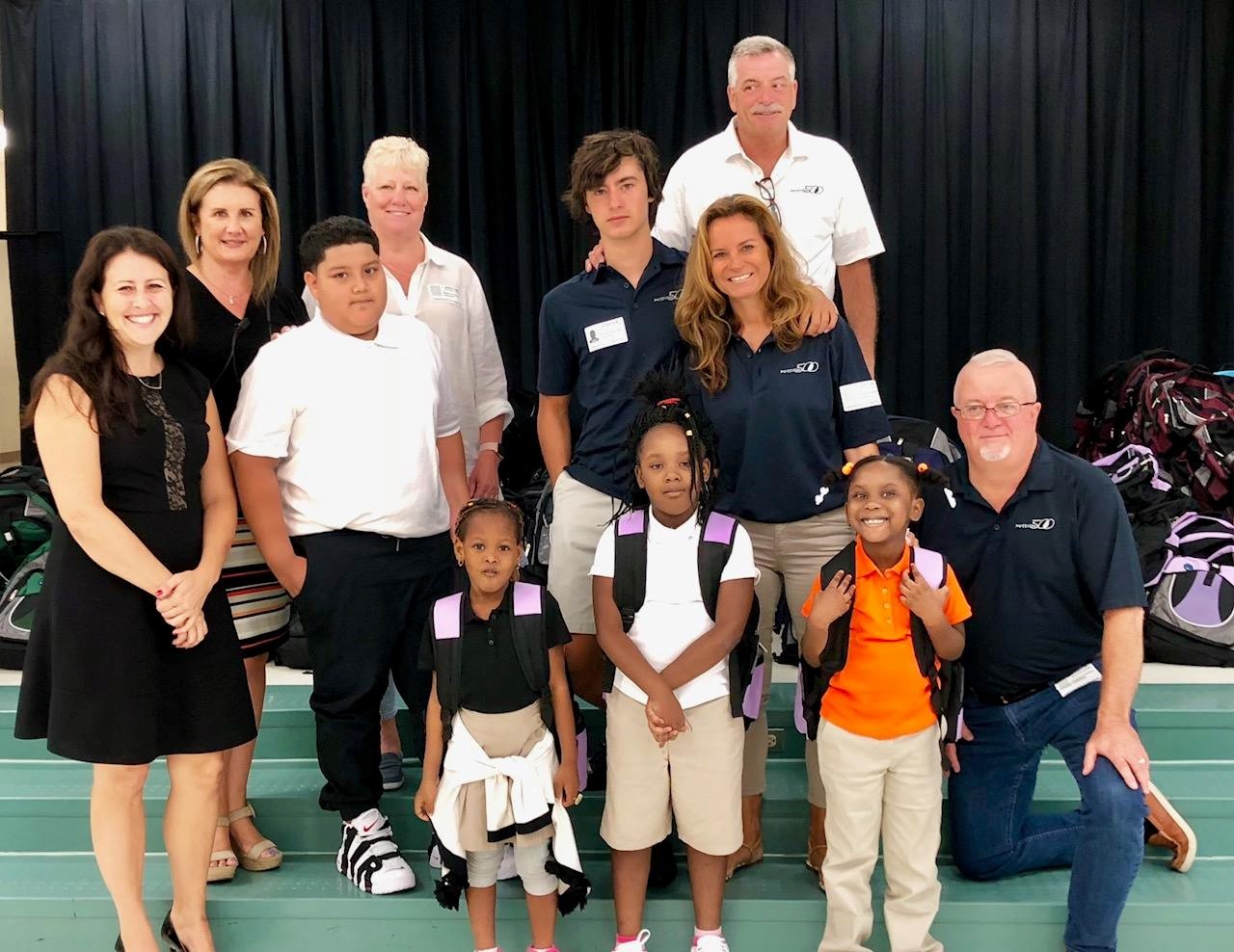 Students at Crosspointe Elementary School in Boynton Beach, Florida will once again have essential school supplies, provided by the Mission 500 annual "Back to School Backpack Event." This year's event will take place at Crosspointe Elementary on 9 August from 11:00AM – 3:00PM. Security industry professionals, along with their family and friends, will participate in the activity to help assemble 700 backpacks filled with school supplies that Mission 500 will donate to the school.
This year's event will take place in two parts: Volunteers will assemble the backpacks from 9:00AM-11:00AM and then distribute them from 1:00PM-3:00PM at Crosspointe Elementary School. All are welcome to take part and volunteer. Press and media are encouraged to show their support by attending as well.
The Primary sponsor of the annual Crosspointe Elementary School backpack event is COPS Monitoring.
"Our business of safeguarding millions of homes and businesses nationwide is built on a foundation that places an extraordinary emphasis on the importance of 'people helping people'," said Jim McMullen, COPS Monitoring's President and COO. "To further this goal, it's been our honour to work with Mission 500 for the past several years helping to fill the immediate need of providing children with the school supplies that will give them the ability to start the school with the essential tools they need to be successful."
Hikvision has generously provided a corporate donation. Individuals or companies interested in purchasing backpacks in advance of the event can do so at https://www.firstgiving.com/event/mission500/back-to-school. Additional sponsorship opportunities are also available to individuals or companies.
"We are thrilled to celebrate our fifth year of supporting this great cause with a record number of backpack donations," said Tom Nolan, Director of Strategic Partnerships for Mission 500. "The security industry is a dedicated and generous group of individuals and we thank them for their time and financial donations that make this annual event a success."
"No child should have to go to school without the notebooks, pencils and other supplies that they need to succeed," said Courtney Roper, Parent Liaison of Crosspointe Elementary School. "Our children are our future leaders, so it is important that we give them the tools that they need to succeed in school and in life. Thank you to Mission 500 and their partners for their continued support."
For more information on how you or your organisation can help, contact Tom Nolan at [email protected] or call 516-903-7291.
Receive the latest breaking news straight to your inbox