SBD working with UK Government on Crowded Places Guidance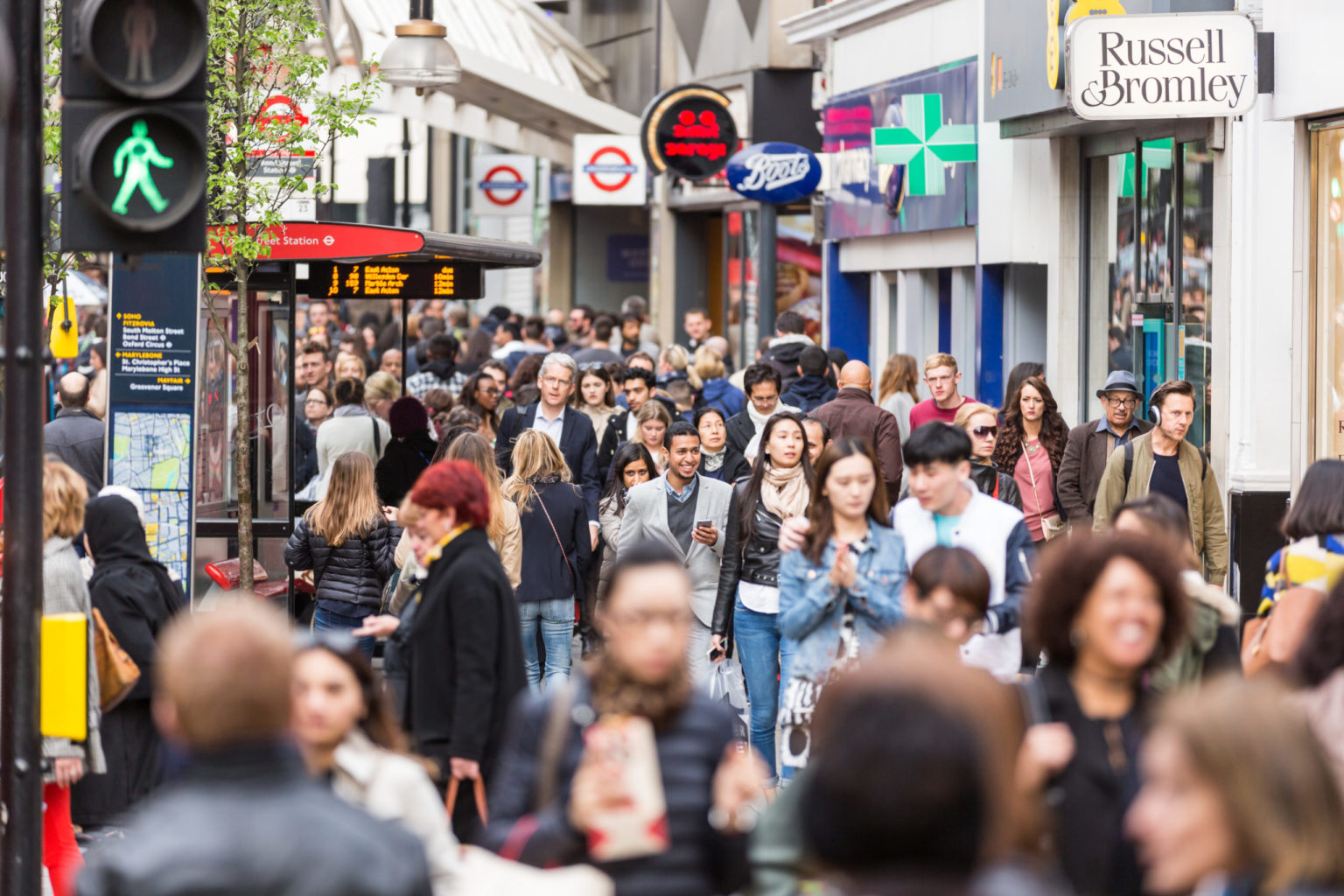 Secured by Design (SBD) – the official police security initiative – is referenced six times in the UK Government's newly published Crowded Places Guidance to protect places from terrorist attacks.
The document points readers to SBD as an authoritative source of information on personal security and the physical protection of buildings, including security alarms.
Crowded Places Guidance
Produced by the National Counter Terrorism Security Office (NaCTSO), Crowded Places Guidance was published on 2 November – the day before the national threat level was raised for the first time in a year from 'substantial', when an attack is likely, to 'severe' which means an attack is highly likely.
Although aimed primarily at the security sector and people who own or manage businesses, organisations, amenities and utilities to make workplaces safer, Crowded Places states that everyone has a part to play in making it harder for terrorists to plan and carry out attacks.
The Guidance reports that the threat we face from terrorism is significant. Crowded and easily accessible places, such as shopping centres, sports stadia, bars, pubs and clubs, remain terrorist targets.
It states: "As we have seen in the UK and across Europe attacks can happen at any time and any place without warning. Understanding the threat we all face, and of the ways we can mitigate it, can help keep us safer.
"Everyone can play a role in this effort by taking steps to help boost their protective security whether that is at work, at home or away; when travelling, when out and about or just simply when online.
"Having better security for all these areas makes it harder for terrorists to plan and carry out attacks. It also helps reduce the risk of other threats such as organised crime," the Guidance adds."
The Guidance has been developed through extensive research and analysis of previous incidents, and the assessment of current known threats.
SBD's involvement in Crowded Places Guidance
In a section on 'Physical Security', SBD's website is referenced for its listing of Police Preferred Specification products, including robust external doors and windows to protect against manual forced entry as well as ballistic and blast threats – adding that advice on relevant standards is available both through the SBD and Centre for Protection of National Infrastructure (CPNI) websites.
The same section highlights the importance of intruder detection systems and mentions SBD's website twice about the National Police Chiefs' Council security system policy, which sets out the police requirements for alarm systems installed by compliant companies to gain a police response to premises.
SBD is also mentioned twice about the role of Designing Out Crime Officers (DOCOs), who along with Counter Terrorism Security Advisers (CTSAs), provide advice and guidance on physical security.
There are around 200 DOCOs, who are either police officers or police staff based in police forces around the UK, who work with architects, developers and local authority planners to design out crime from the concept, design and planning stages through to construction and completion.
SBD is part of Police Crime Prevention Initiatives (PCPI), which runs the Police Crime Prevention Academy (PCPA), providing crime prevention and designing out crime training to DOCOs and to other organisations that have a role in creating safer places.
SBD is also highlighted in a section on 'Personal Security' regarding homes and grounds, doors and windows, keys and locks as well as alarms, lights and CCTV.
Crowded Places Guidance states: "There are a number of simple measures you should consider to protect yourself and ensure your home is secure." It recommends secure fences and walls, quality locks on external doors and windows and external lighting covering external doors and parking areas as well as ensuring tools and ladders are locked away and consideration is given to the installation of CCTV and alarms.
SBD working "to raise awareness and provide measures of advice"
SBD's Technical Manager, Alfie Hosker, said he is thrilled that SBD has been referenced widely within the NaCTSO's Crowded Places Guidance. He said it seeks to keep people safe from a variety of terrorist attacks, including hostile vehicle attack or marauding attackers for example.
He explained: "Our website includes a great deal of crime prevention advice and lists security-related products that have achieved Police Preferred Specification for being sufficiently robust to deter opportunist criminals and reduce crime.
"SBD is also working with organisations such as CPNI, NaCTSO and others to raise awareness and provide measures and advice which can reduce the potential for terrorist attacks. This is not only from a physical security perspective but also via training and signposting to suitably qualified personnel, who can provide the relevant advice and guidance on this subject matter."
Hosker continued: "The aim of this is to create an environment which can 'Deter, Detect, Delay' and initiate an effective response to the potential of such incidents. This in turn can assist the UK Police Service and associated organisations preventing and responding to such events."
Kenny McHugh, National SBD Manager, added: "This Crowded Places document is the latest example of how we are working with Government and the Police Service to promote crime prevention into as many different environments as possible to keep premises secure, keep people safe and build safer and stronger communities for all of us to enjoy now and for generations to come."
If you have information about possible terrorist activity, including tip-offs and confidential information, call the Anti-Terrorist Hotline: 0800 789 321.
For warnings about possible bombs or other urgent threats please call 999.
For the Crowded Spaces Guidance visit: https://www.gov.uk/government/publications/crowded-places-guidance
Receive the latest breaking news straight to your inbox