Rosehill Security renews membership with SBD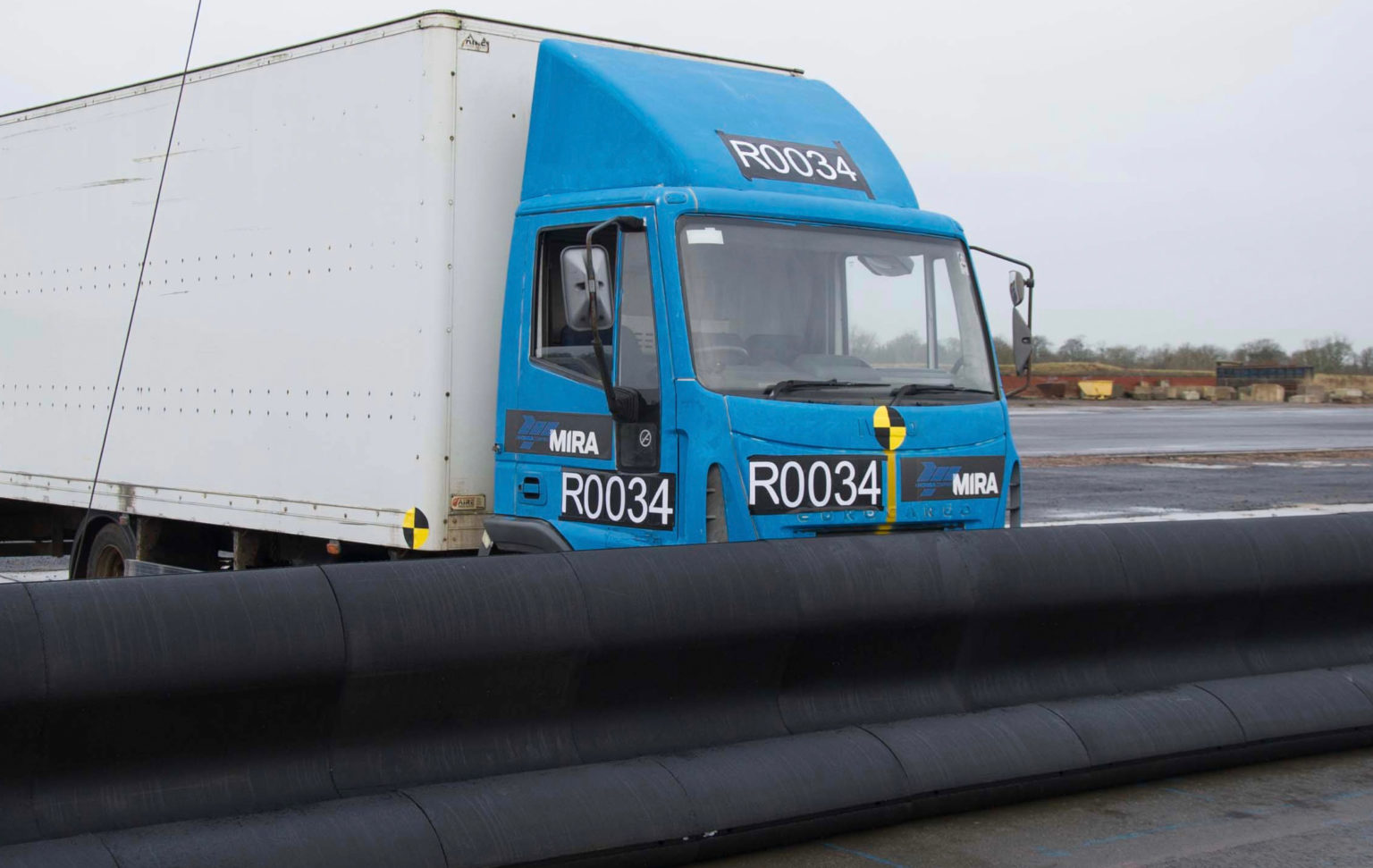 Rosehill Security – provider of innovatively engineered rubber perimeter security products and ballistic solutions – have recently renewed their membership with Secured by Design (SBD), the official police security initiative.
Rosehill Security's surface mounted vehicle security barriers and anti-trespass panels can be rapidly deployed as temporary or permanent perimeter measures, as part of a security strategy to protect and defend buildings and infrastructure from criminal or terrorist attack.
Additionally, Rosehill Security provides a range of ballistic solutions for indoor and outdoor ranges and live fire shoot houses. This includes anti-ricochet tiles for walls and floors and bullet absorbent ballistic building blocks.
Rosehill Security
Since it was established in 2016, Rosehill Security has seen its rubber vehicle security barriers and ballistic products deployed at public events and military bases across the globe.
During this time the company has established an extensive global customer base and is looking to grow its reach even further.
Rosehill Security's parent company, Rosehill Polymers Group, has been recognised as an Export Champion by the Department for International Trade (DIT) following its continued expansion into a range of overseas markets.
As an Export Champion they will offer practical advice and encouragement to other businesses in the Northern Powerhouse Region looking to break into new export markets.

The Export Champion Community is part of the DIT's Exporting Strategy, launched by the International Trade Secretary in February 2019 following requests from businesses wishing to receive peer-to-peer exporting support – the initiative is designed to get businesses thinking globally.
"A productive relationship"
Sales Manager at Rosehill Security, Dalton Marshall, remarked: "We've had a productive relationship with Secured by Design for a number of years now, so it was an easy decision for us to renew our membership."
"We're proud that our products are helping to prevent and reduce crime, and we're looking forward to achieving CPNI approval for more of our HVM solutions in the near future."

Technical Manager at SBD, Alfie Hosker, also commented on the renewed membership agreement: "Rosehill have significant expertise in surface mounted HVM barriers and security measures which can be rapidly deployed as temporary or permanent perimeter measures."
"They have recently added to this range by undergoing significant testing and achieving CPNI approval for another HVM barrier system."

"I am pleased that they have decided to continue their SBD membership with us and look forward to this continuing relationship and building on this over the coming years".
To find out more information about Rosehill Security and Secured by Design, visit: https://www.rosehillsecurity.com/ and https://www.securedbydesign.com/.
Receive the latest breaking news straight to your inbox