Qognify introduces robust bi-directional support for access control in Ocularis 6.0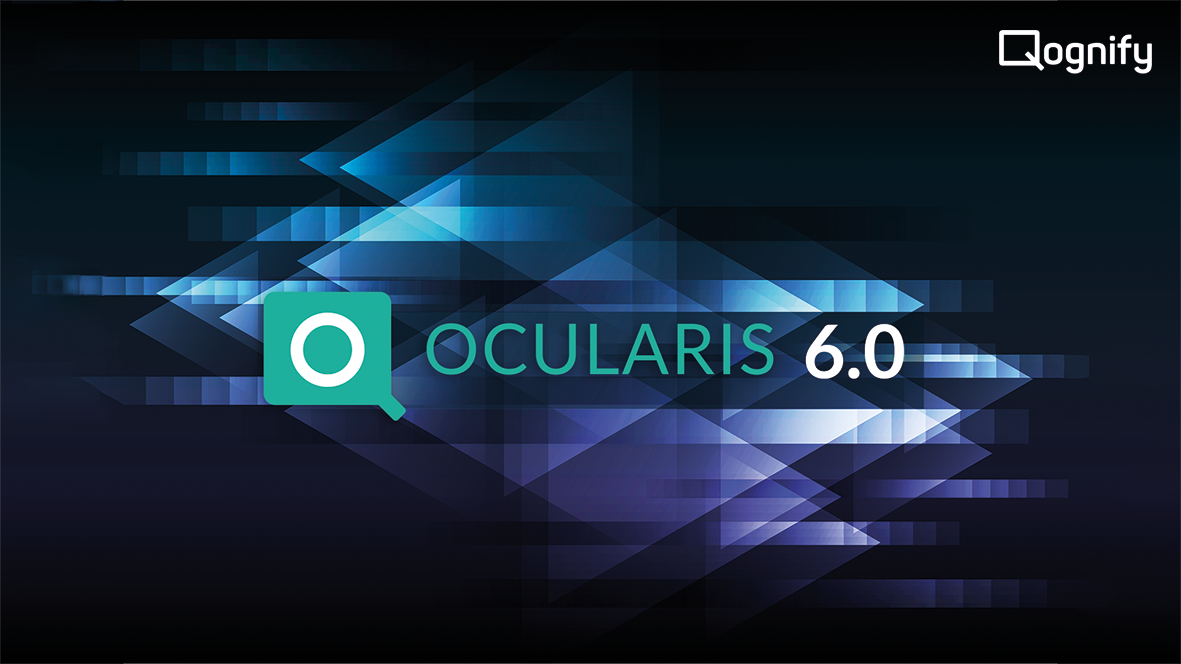 Qognify has set a new standard for video management systems (VMS) with the launch of Ocularis 6.0. Available now, the release includes map-driven operation and a bi-directional interface enabling security operators to monitor and respond to incidents faster by removing the need to switch between several systems. Ocularis 6.0 also benefits from Qognify's cross-product research and development, incorporating more robust automatic updates, improved video sharing, camera and security upgrades.
Map-driven operation is becoming the new standard for VMS systems and Ocularis 6.0 rises to this standard by providing operators with the capability to retrieve and visualise status information from other security systems, such as access control and intrusion detection. Additionally, a new bi-directional interface enables access points to be controlled directly from Ocularis, with plugins available for third-party access control systems. These advancements eliminate the need to switch from the VMS to the access control system, speeding up the response while maintaining focus on the developing scene, whether that is ensuring a safe exit path in the event of a fire, halting the progress of an intruder, or assisting with crowd control.
Jeffrey Swaim, Director of Channel Sales and National Accounts at Qognify, comments: "Ocularis 6.0 will provide our partners with capabilities that align our end users' outcomes with state-of-the-art technology. This customer-focused approach will be instrumental for Qognify and our partners in expanding our footprint in key vertical markets, where Ocularis is strong, such as K-12, State and Local Government and Healthcare."
Create an 'evidence story' with Ocularis 6.0
A challenge for many surveillance operations is dealing with the high number of requests for camera footage by law enforcement agencies for use in investigations. With Ocularis 6.0, operators can quickly create an 'evidence story' extracted from the recordings of multiple cameras (if required). Using the new one-file video export function, the footage is readily available for sharing in a single compressed and secure file. To ensure sensitive and confidential information isn't disclosed when handling CCTV requests from the public, Ocularis includes a masking feature, to easily block content within the footage, so it isn't visible in the exported file. Ari Robinson, Head of Ocularis Product Management, adds: "We are supporting our customers in achieving the highest standards of privacy where it is required and use the strictest data protection regulation in the world as a benchmark."
Qognify is committed to improving system performance and security. To this end, Ocularis 6.0 has received an upgrade to its Auto Updater functionality, making it more powerful and clearly showing the update status of the entire system. The technology, developed by Qognify and used across its video management portfolio, ensures that customers with a valid Support & Maintenance Agreement (SMA) can keep their VMS up-to-date and benefit from the newest camera technology. The security level of the platform has also been hardened with multi-factor authentication capabilities, using Cisco Duo for logging into the Qognify Web Client, enhanced password encryption, the ability to change camera passwords and an automatic log-off feature (based on a duration of inactivity), which supports HIPAA compliance and minimises the risk of unauthorised access.
There is also good news for organisations using Immervision 360° cameras: Ocularis 6.0 now remembers dewarped locations and automatically loads preferences, making manually re-positioning cameras at every login a thing of the past. Qognify is also providing consistency across its entire VMS portfolio, with Ocularis 6.0 now being ONVIF G compliant.
Robinson concludes: "The new additions and improvements introduced in Ocularis 6.0 are a further demonstration of Qognify's research and development strength. We're able to draw on innovations developed across our entire video management portfolio to bring new innovations to market, setting a new standard in VMS."
Ocularis 6.0 is now available from Qognify. Current customers with a valid SMA can already download and install the update.
Receive the latest breaking news straight to your inbox