Providing VIP protection in the Middle East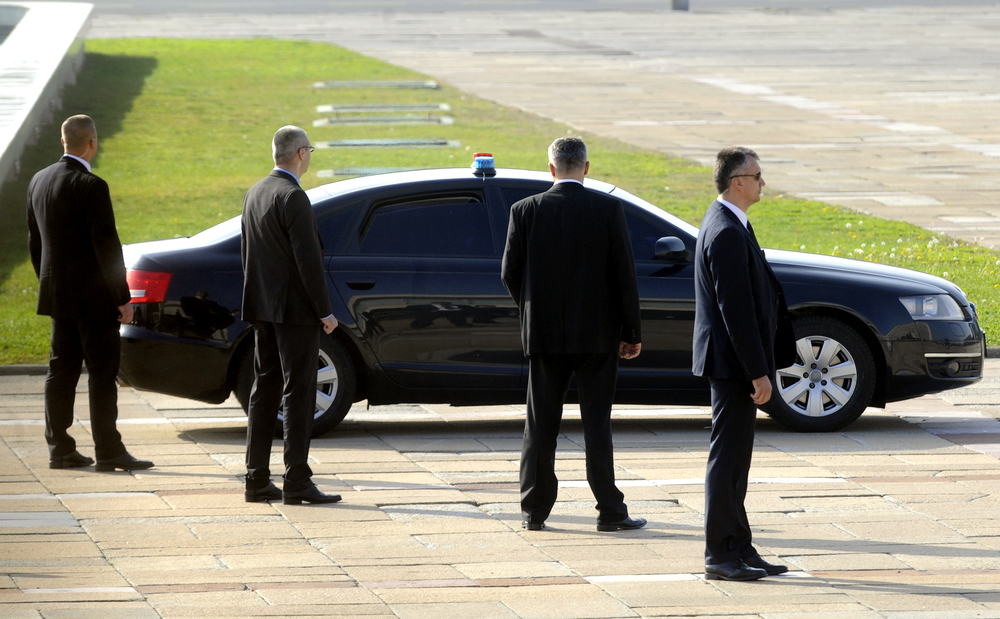 DefenderTech International's mission is the protection of its clients and their valuable assets. We've worked in 23 countries worldwide for over two decades, in a great variety of cultures and unique environments, successfully providing protection for internationally known entertainers, political figures, business leaders and high net worth individuals and their families, as well as physical assets in the energy, transportation and communication sectors. Our staff consists of seasoned professionals from the police, military and security sectors who are kept current by means of ongoing training.
VIP protection
VIP protection always presents unique challenges that are highly specific to the details of the itinerary, the details of the VIP entourage and, most importantly, to the nature of the threat spectrum itself. As a result, the planning and analysis part of VIP protection – often overlooked due to its low-profile – is the most critical part of the entire undertaking. Good planning allows superb operation.
Our unique capabilities in the Middle East
LOCATION MATTERS! DefenderTech provides executive protection worldwide, but our broadest experience in this vital sector is in the Middle East. There, we have ongoing relationships dating back decades with law enforcement, traffic control, visitor accommodations providers, medical facilities and trusted transportation and communications networks. These relationships take years to develop and make the crucial difference between a smooth, low-risk experience and one with the chance of unplanned consequences.
At DefenderTech, we leverage these relationship assets, incorporate real-time information, and operate in "Continuous Analysis" mode to ensure the safety and efficiency of the VIP entourage, whether they choose to operate with visibility or in obscurity. Whether the question is road closures from accidents, flight restrictions from unplanned weather, communications outages, or suspicious actors, DefenderTech prides itself in being "ahead of the curve", due to our advance planning, threat analysis and real-time situation updates.
We pay special attention to both the local culture and customs and also to deploying the right person to each job so as to fit the client's specific needs and profile. For example, this could include assigning women to protect our female clients and men to protect our male clients.
Asset protection
We also provide security products and services for the protection of assets from threats by outsider individuals, groups and insiders, whether those threats are planned or spontaneous. Our services include analysis and planning, staffing, training, perimeter defence, electronic defence and cyber defence.
Consulting
DefenderTech International Services has provided consulting services for companies, including assuming management roles for the provision of operations and project management, development of policies and procedures, sales, hiring and human resources. Our focus in these cases is to provide firms with smooth operations, profitable outcomes and low stress change management.
Safety and security training
We provide safety training to multiple clients from our library of curricula, ranging from OSHA courseware in the US to safety programs in Saudi Arabia based at our local office in that country. We also develop customised safety and security relevant courseware for clients based on their own materials – including, where indicated, factory tours for the purpose of gathering company-specific practices. This type of training, involving two-person teams consisting of a "SME" or "Subject Matter Expert" and a Trainer, who is familiar with learning psychology and courseware authoring, is often the most successful way for our clients to archive and transmit what is sometimes known as "Institutional Knowledge".
We have been asked to provide security training in Afghanistan, along with other firms. These courses consist of classroom training as well as hands-on field training. We have also presented briefings on safety, security and our firm's offerings to audiences in the USA, Europe, the Middle East, Asia and Africa.
We work with you the way you want to work
We look forward to working with you on your next travel or asset protection requirement. In that way, you can relax and leave security up to us.
By David Fullerton, CEO, DefenderTech International Services
Receive the latest breaking news straight to your inbox