New product innovations and integrations introduced by Automatic Systems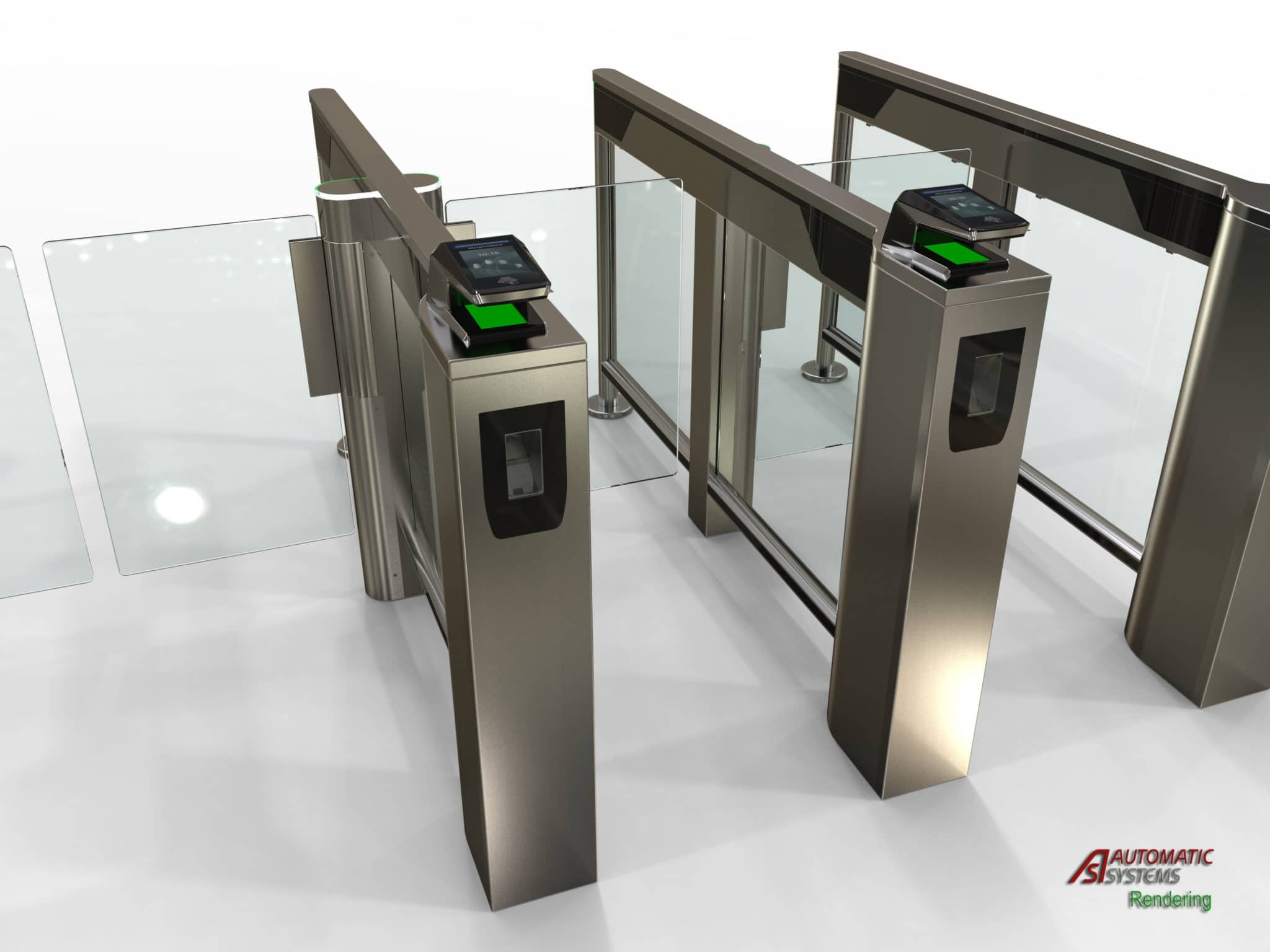 Automatic Systems, an industry-leading manufacturer of pedestrian and vehicle entrance control access systems, is pleased to introduce its newly updated FirstLane speedgate to its range of pedestrian turnstiles and vehicle barriers.
The FirstLane double swing door security entrance lane offers a high bidirectional throughput and uncompromising security. The FirstLane features an elegant modern design and integrates seamlessly into any architectural style. Equipped with high processing capacity and an exclusive detection system, the FirstLane prevents any unauthorised entries and provides end users with accurate user tracking records. A modular speedgate, FirstLane can be installed in either a single or a multi-lane array and can also be combined with standard lanes and wide lanes within the same array. Its new dynamic pictogram provides an even better user experience by offering more intuitive information.
Automatic Systems is debuting the FirstLane at GSX 2021, Booth #1833, at the Orlando Convention Center, 27-29 September.
In addition, Automatic Systems will be demonstrating the new contactless Idemia integrations with its SlimLane glass optical barrier speedgate. Among these integrations is Vision Pass facial recognition, which enable users a touchless entry through the SlimLane turnstile, and the Morpho Wave frictionless biometric reader, which offers a quick, contactless entry ideal for high-traffic, highly-secure entry.
Automatic Systems BLG76 rising fenced barrier which was recently certified ETL to UL325 standards, will also be in booth 1833. This automatic vehicle gate helps control both pedestrian and vehicle traffic and the gate's small footprint and rapid opening and closing speed make it the ideal solution for perimeters requiring a high throughput while maintaining an increased level of security.
"We at Automatic Systems are very proud to showcase our latest product introductions and integrations at GSX," says David Enderle, VP Sales for Automatic Systems. "Following the strict safety protocols such as face masks, social distancing and frequent cleaning, we look forward to reuniting face-to-face with the show's attendees as well as interacting with those who will be attending GSX virtually."
For more information, please visit www.automatic-systems.us
Receive the latest breaking news straight to your inbox