Russia's largest internet company, Mail.Ru, leverages the power of HID Mobile Access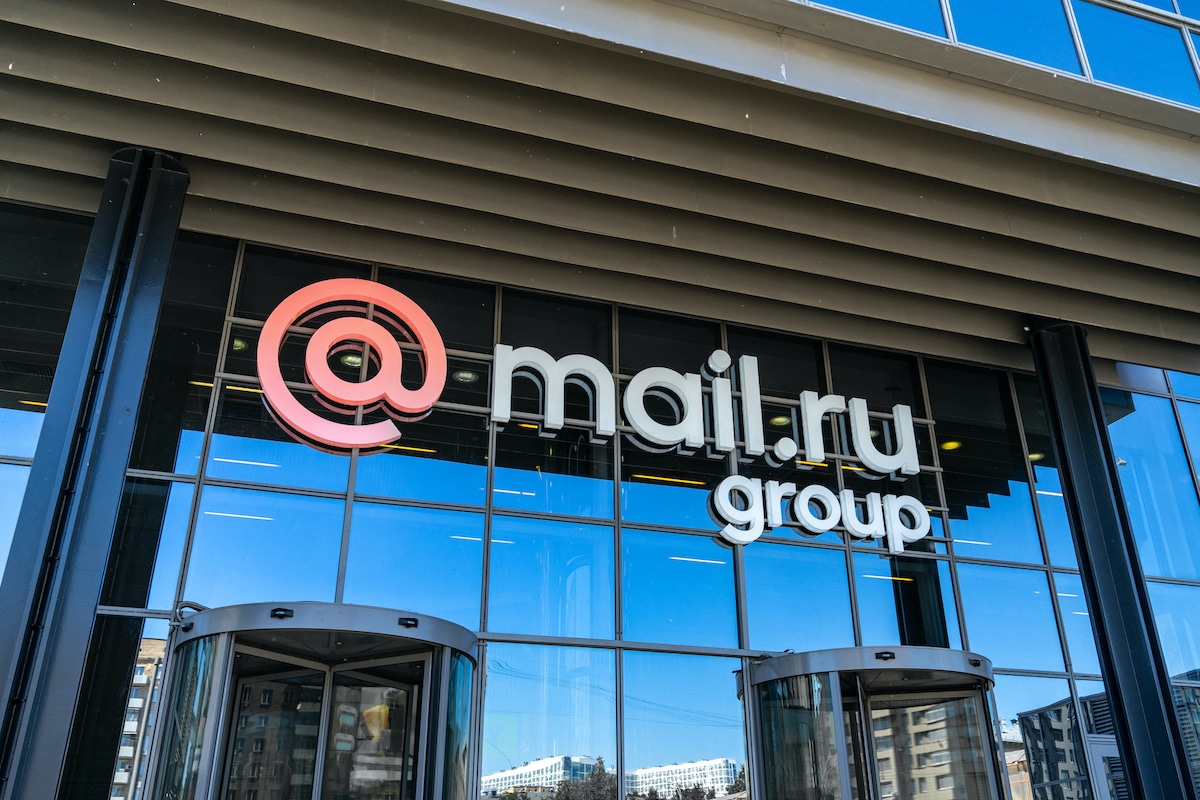 Mail.ru Group is an evolving ecosystem of services, helping millions of people with their day-to-day needs online. More than 90% of the Russian internet audience use the company's products.
The Mail.ru Group ecosystem enables people to keep in touch (using social networks OK and VK, messaging apps and email service), play video games (via MY.GAMES), get and offer items and services, browse jobs and hire talent (via Youla and Worki), master new skills (GeekBrains, Skillbox and other educational services), stay informed (Mail.ru portal) and offers many other activities. The ecosystem also includes Mail.ru Group's own smart speaker Capsule with the Marusya voice assistant. Mail.ru Group services allow quick authorisation via VK Connect.
Another important component of the ecosystem is the Mail.ru Group-Sberbank joint platform, which includes Citymobil, Delivery Club, Samokat and other services for ordering food or grocery delivery, ride hailing or booking a car. The company also owns a share in AliExpress Russia, a platform allowing to order almost any item online.
The company offers enterprises to employ its dynamic ecosystem to digitise their business processes, providing a range of solutions from online promotion to cloud services.
Challenge
In order to accommodate its workforce of more than 7,000 employees and a high volume of visitors to its offices, Mail.Ru was seeking an access control solution that would provide best-in-class security and a seamless user experience. Mail.Ru wanted a mobile solution that would allow employees and visitors to easily switch from using physical access cards to mobile credentials stored on their smartphones.
Solution
Mail.Ru selected local integrator AAM Systems, a trusted partner of HID Global in Russia, and the HID Mobile Access solution to deploy a secure and convenient mobile solution that allows employees to use their smartphones for access to the company's Moscow office. It installed 300 HID iCLASS SE R10 readers and issued 3,200 mobile IDs to enable employees to use their smartphones for access control.
"We considered several solutions and decided in favour of HID Global as we already had experience using the company and understood that this was reliable, high quality equipment. The reputation of the brand and its status as a leading international manufacturer of identification tools greatly contributed to our decision," said Andrey Evtyushin, Mobile Development Team Leader Business Process Management Department, Mobile Development Group, Mail.Ru Group.
HID Mobile Access allows door and gate access when individuals present their phones to the HID mobile-enabled readers. Mail.Ru also used the HID Mobile Access software development kit (SDK) to launch its mobile solution via its own company application, which offers a consistent user experience across different mobile devices and operating systems, including iOS and Android.
"It was also important for us that, compared to the competitors, HID Global provided the most convenient SDK for iOS and Android to integrate into our mobile application," said Evtyushin.
Result
Mail.Ru initially rolled out the HID Mobile Access solution to over 7,000 of its employees at its Moscow office, who are now using their smartphones or mobile devices to navigate the company's premises. HID's iCLASS SE R10 readers provide true flexibility by allowing staff members to use a physical card or mobile device for access control. Beyond offering convenience to employees, Mail.Ru benefits from enhanced security with Seos credential technology, which powers the HID solution.
Since HID Mobile Access is delivered through a highly secure cloud-based platform, Mail.Ru improved operational efficiency and cost effectiveness related to managing credentials. Employees are also less likely to misplace their mobile devices compared to physical access cards, which has led to fewer misplaced credentials and replacement cards issued.
As the company looks toward the future, Mail.Ru plans to expand their mobile solution to visitors through an application that will allow them to obtain access control on their own devices. Contractors, vendors and event attendees will have secure access on their personal devices and Mail.Ru will maintain high levels of security.
Receive the latest breaking news straight to your inbox