Meet locking system standards without compliance headaches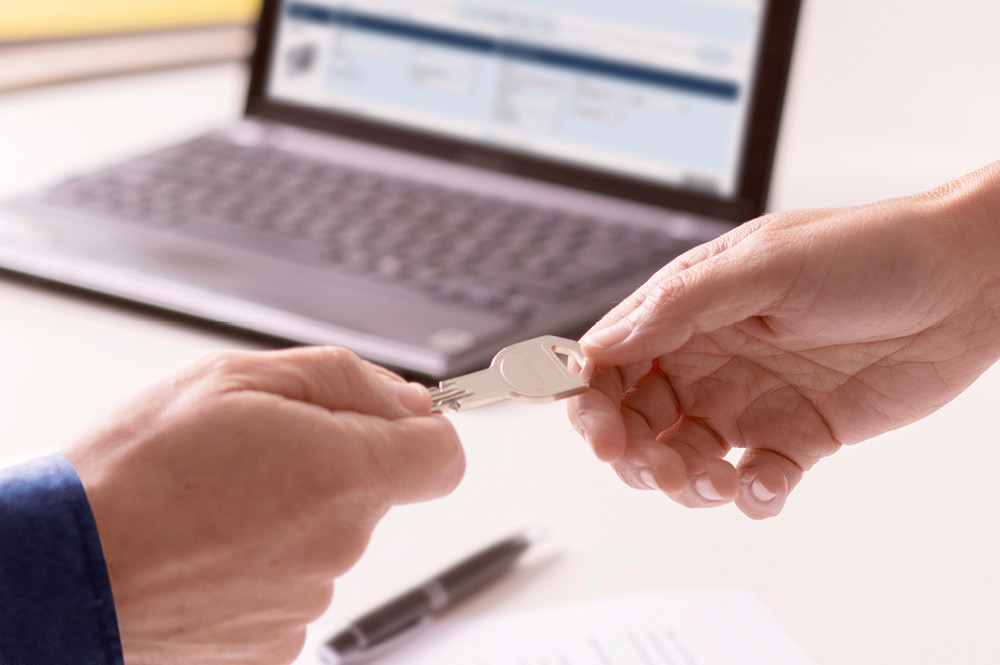 Standards and compliance perform a critical, if underappreciated, role for security and facility managers. They set a quality baseline for locking and security hardware. They help customers quickly compare attributes across products. Your insurance provider probably requires security to meet relevant standards. Taking a short-cut could prove an expensive mistake, should the worst happen and you need to claim.
"Not all affordable mechanical locking meets even the minimum standards. Unfortunately, such information will not always be clearly advertised on the package. Even if a standard is "met", not every product which meets it is equal." says Kirsi Solehmainen, Product Manager Mechanical Cylinders at ASSA ABLOY Opening Solutions EMEA.
"Take the most relevant standard for mechanical locking, EN 1303:2015, for example. Cylinders are assessed on up to six different measures, generating an alphanumeric grade which summarises a lock's performance on such metrics as fire, corrosion and attack resistance. A high-quality cylinder lock may read something like "1 6 – B – C 5 D".
"For security, the second, sixth, seventh and eighth digits are especially important. These indicate a lock's likely performance when faced with common threats. Durability (digit 2) is graded on a 4–6 scale; corrosion (digit 6) is assessed A–C, key security (digit 7) 1–6 and attack resistance (final digit) 0–D.
"A cylinder may jump the bar to receive EN 1303:2015 certification achieving the lowest grade in all these categories. But simply "passing" this standard — meeting this minimum — is unlikely to provide protection your premises require. You can aim higher, whilst staying within your security budget."
Simplify standards with the right lock
The CY110 locking system from ASSA ABLOY is designed for uncompromising security and usability — and for anyone who does not want to spend too much time thinking about standards. CY110 cylinders outperform basic EN 1303 standards, offering high performance at an affordable price. In fact, the example above; 1 6 – B – C 5 D, is the official EN 1303 certification for CY110 cylinders. CY110 padlocks exceed minimum for similar, but separate, standards for such devices (EN 12320) and conforms to SKG.
CY110 achieves close to the maximum rating for cylinder-type locking. Keys are robust, with a complex dimple design which enhances duplication protection. A patent valid through 2036 safeguards against unauthorised key copying.
Locks are resistant to picking and to multiple types of brute force attack. Inbuilt self-lubrication technology and corrosion durability ensure a long product lifetime.
The CY110 system makes no trade-off between affordability and security standards. This next generation of mechanical locking offers both — alongside intelligent 21st-century design that makes CY110 locking easy to install and convenient to use.
Where and how to deploy EN 1303:2015 locking
CY110 is proven in both domestic and commercial settings. Customers can select from a broad range of EN 1303 certified cylinders, including double, thumbturn and rim cylinders for interior and exterior doors; cam cylinders for cabinets, gates and lockers; and single cylinders for lifts and other interior doors. CY110 padlocks, made from hardened boron steel, are adapted for use outdoors or inside. Many locking points have a CY110 solution.
For domestic convenience, homeowners can order CY110 keyed alike: every resident carries a single key to open all relevant locks, including exterior and interior doors, storage spaces and padlocks. CY110 cylinders may lock front and back doors, cabinets and gates. The key-holder wastes no time hunting for the right key, because their single CY110 opens them all. Because CY110 keys are reversible, they turn in the lock first time, every time.
At commercial premises, CY110's adaptability simplifies master-key system design. A locksmith or facility manager can quickly configure a master key system chart which gives the CEO an "access all areas" key, IT staff a key to the server room, cleaners the rights to unlock offices and supplies storage, employees with meeting room and office permissions — and everyone the ability to unlock the main entrance door and use the lift.
Nobody carries weighty key bunches. No one goes where they are not authorised. And users no longer waste time searching for the right key or guessing which way to insert it.
And standards? CY110's EN 1670:2007 certification ensures lock durability is not a worry. Providing performance on every level, CY110 has almost the highest possible grading for the important European locking standard EN 1303:2015. This simplifies security and takes the headaches out of locking compliance. CY110 is a genuine, trusted "fit and forget" locking solution, where convenience, cost-efficiency and compliance come together.
Please see below for CY110's availability (please note product name varies per country):
Austria, Belgium, Netherlands, Poland, Hungary, Bulgaria, Romania, France, Germany, United Kingdom, Middle East and Turkey, Africa, Italy.
Reach out to your local ASSA ABLOY representative to discover further.
To learn more about CY110 performance and view the range of CY110 locks available, you can download a free brochure at https://campaigns.assaabloyopeningsolutions.eu/cy110
Receive the latest breaking news straight to your inbox