Exclusive: Know your limitations in security management
Security is a 24/7 operation, regardless of where one sits in the hierarchy. Technology, especially now with the COVID-19 pandemic continues to make it even easier to reach supervisors and management at all hours of the day/night. This does not include a simple phone call from a client or on- site security teams with items not limited to incident de-escalation, guidance seeking and operations (i.e. – call outs and scheduling). It is fair to say that holding a position from supervisor to upper management is stressful and at times, a catalyst for resignation or retirement. Expectations are high; however, what is more damaging than work-related stress, which is actually part of the job, is unrealistic expectations of oneself that creates feelings of disillusionment and regret. Workplace disillusionment and regret can manifest in every industry not just security management; however, it is imperative to obtain a clear mindset of one's worth combined with other variables to avoid falling into this trap.
Young and transitioning security professionals who want to make a career in security management must research and network with others to understand right off the bat that security management, (or any management for that matter), is not a Monday – Friday 09:00 – 17:00 position. Furthermore, the aspiring security management practitioner must examine his or her current personal situation upon earning that supervisor or management level position and accept the realism. This also goes for those individuals who want to volunteer and hold one or many positions in professional security organisations such as ASIS International or the Security Industry Association (SIA). The key is knowing one's limitations. Granted, there are some individuals who can multi-task and hold numerous positions both personally and professionally, which is extremely applaudable; however, it helps to understand that if feelings of disillusionment or disappointment comes around at any point during the stages of career advancement in security management, that we can separate realistic and unrealistic expectations. Again, there are individuals that can accomplish an equally hectic personal and professional life without being phased; but aspiring security management professionals usually fall into one of the following categories:
An ambitious individual fresh out of university with no domestic responsibilities that exudes a tidal wave of proactive energy.
A structured individual who has started a family, or the family has grown through the steps of promotion; with the individual focusing primarily on career with domestic responsibilities at a close second.
An individual in the twilight of his or her career, with domestic responsibilities decreased possibility due to children grown with families of their own; but wants to maintain a sense of purpose and leadership in the security management sector for others to benefit from his or her wealth of knowledge and experience.
At any time during one of the aforementioned three individuals' journey of purpose, there will be an uptick of stress due to workload, (both paid and volunteer). Moreover, with this uptick there are also feelings of inadequacy or challenge of sense of self-worth. As rudimentary as it might sound, it is better to physically write out your current situation so as to give perspective of why you have not achieved what you perceive is what you deserve at this point in time and your current, personal situation. It does not need to be anything overly elaborate, just three columns: Current Professional Status (include paid position, volunteer activities and any studies that you might be currently attending or have achieved), Current Personal Status (include what domestic responsibilities, if applicable, you have) and Action Plans (include certain items and dates set to earn a professional certification such as a CPP, CISSP, etc.).
Do not be too hard on yourself! Set your priorities realistically and know your limitations.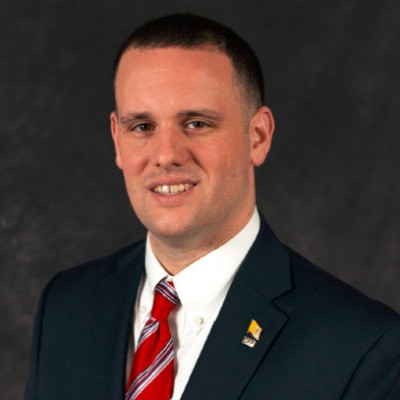 By Matthew Porcelli, CPP
You can connect with Matthew on LinkedIn here
Receive the latest breaking news straight to your inbox