LenelS2 supporting healthy buildings after announcing agreement to resell Invixium IXM TITAN solution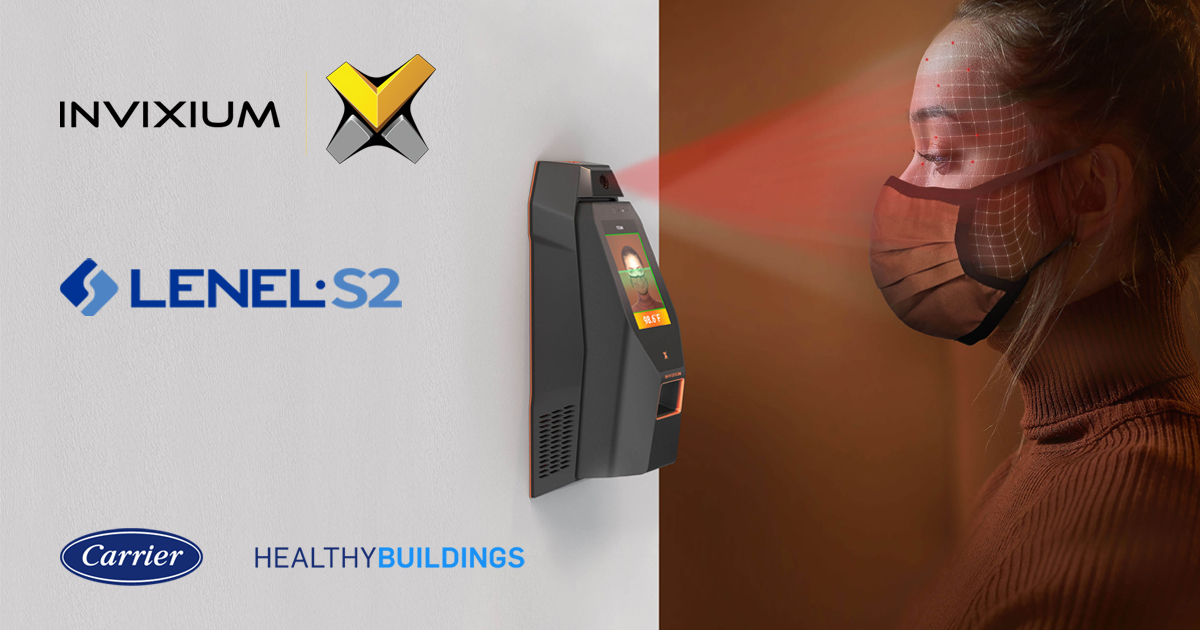 LenelS2 have recently announced a global distribution agreement to resell Invixium's contactless biometric solutions through the LenelS2 OnGuard and NetBox value-added reseller (VAR) channels.
The agreement also includes a new interface with the OnGuard and NetBox systems to enhance access control and proactive screening to help protect people and optimise building health and efficiency. The solutions are offered as part of Carrier's Healthy Buildings Program, an expanded suite of advanced solutions to help deliver healthier, safer, more efficient and productive indoor environments.
Invixium IXM TITAN
LenelS2 will now offer the IXM TITAN solution with Enhancement Kit, a intelligent dual-camera biometric solution that performs contactless facial recognition authentication – mask removal is not required and mask detection and elevated body temperature detection is measured at the tear duct.
The Invixium TITAN solution offers an API interface with the NetBox access control system and an interface with the OnGuard security management system through a certification in the LenelS2 OpenAccess Alliance Program (OAAP). The interface enables flexible configuration of workflows utilising any permutation combination of card, biometric fingerprint, facial recognition, temperature and mask detection access parameters.
"Versatile access control and proactive screening"
Jeff Stanek, President at LenelS2, remarked: "The collaboration with Invixium provides our users with a versatile access control and proactive screening solution that can help them navigate today's complex safety and security requirements. The advanced biometrics and built-in mask detection add new functionality to our Healthy Buildings portfolio."
"The powerful interface between the TITAN solution and LenelS2 access control systems provides very relevant biometric solutions that meet the world's most pressing demands," said Shiraz Kapadia, CEO & President of Invixium. "Our health-focused portfolio combines temperature screening with mask detection for contactless access control and workforce management in one elegant device, allowing businesses in key industries to easily create healthy business environments."
To find out more information, visit https://www.lenels2.com/
Receive the latest breaking news straight to your inbox