John Cowling interviews Dr Steve Albrecht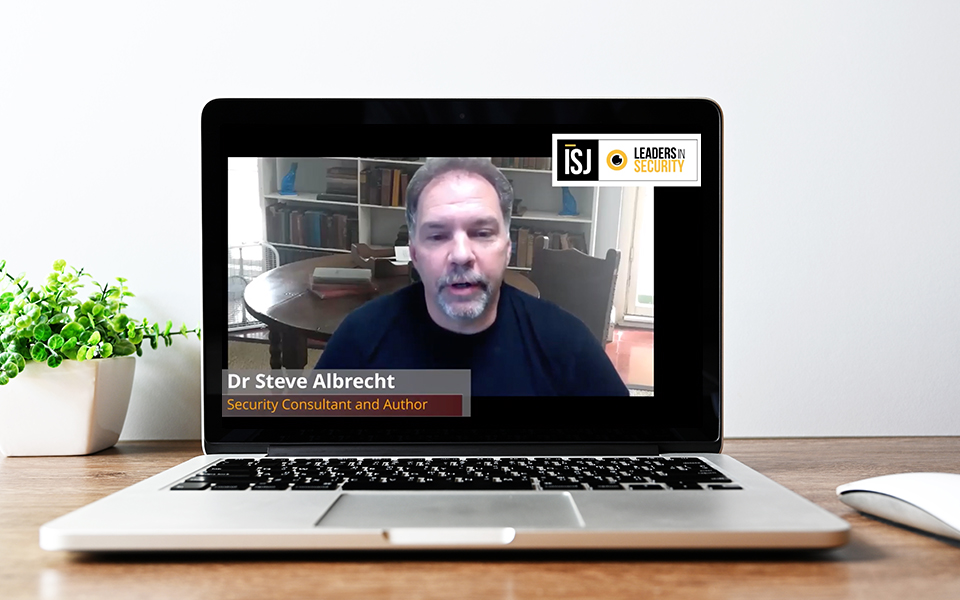 [su_youtube url="https://www.youtube.com/watch?v=lY6t1jC-aD4″]
In this latest instalment of Leaders in Security, John Cowling speaks with Security Consultant and Author, Dr Steve Albrecht.
Dr Albrecht looks back on his distinguished career and reveals how the revolutionary police tactic of "Contact and Cover" came about as well as how the concept has evolved in recent years.
The pair also discuss Dr Albrecht's book on workplace violence, including his experience of interviewing murderers in prison and what was learned from his findings.
To view the rest of the Leaders in Security video interview series, please click here
Receive the latest breaking news straight to your inbox