ISJ Exclusive: Making smart cities more resilient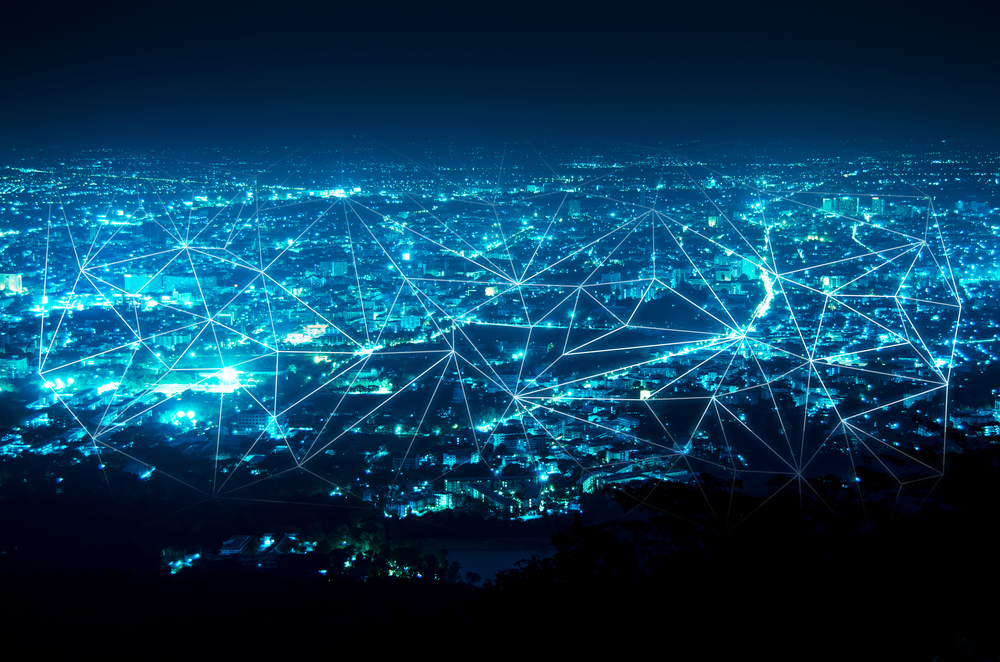 Firas Jadalla, Regional Director for the Middle East, Turkey and Africa (META) at Genetec examines smart city resilience.
People are flocking to the city. By 2030, 41 megacities across the globe will inhabit a whopping 410,000,000 citizens in total. Urban planners, municipal governments and businesses welcoming this influx have to make important decisions about safety and security. Safe cities attract businesses, foster innovation and provide countless opportunities. By working collaboratively, both public and private sectors can contribute to a foundation for the success of these great cities and their citizens.
But how do we construct and manage cities so that everything and everyone, flows smoothly today and in the future? In short, how can we ensure that our cities will continue to succeed as they grow? After all, a city that works is a city you want to be in.
A key indicator of success is a city's resilience. We know that the ability to get back to normal as quickly as possible following an incident, unplanned event or emergency is essential as it makes citizens feel safe and allows businesses to continue to thrive. And, since cities are seen as hubs of commerce and leisure, heightened levels of crime—or even the fear of crime—can call the very nature of urban life into question.
The challenge then is how do we put systems and processes in place that will keep our cities safe while allowing them to adapt and grow as populations increase and technology advances? How do we ensure that our cities continue to be resilient even as their make-up changes?
Open communication and connection
Increasingly, the resilience of cities depends on the open communication and connection between a wide variety of systems and organisations. Gone are the days when urban safety was the sole responsibility of law enforcement. Businesses, traffic control, public works, schools, transit authorities, hospital administrations, etc., all have important roles to play and can add meaningful—often vital—input into any emergency response plan.
For example, the earthquake and Tsunami that struck Japan in 2011 destroyed one of the country's main highways. Within six days of the disaster, as part of that country's emergency plan, it was completely repaired, including its road lane markings. This facilitated the movement of supplies and work crews into and citizens out of the affected area, thereby increasing their resilience.
While road markings might not be at the top of anyone's to-do list following a natural disaster, the Japanese government and other organisations were able to determine the best course of action required to address very real but not obvious problems through advanced communication and preparation.
In many cities, however, and for a variety of reasons, we see stakeholders who are not collaborating with one another. Business leaders, city planners, municipal infrastructure leaders, fire departments and law enforcement can end up working in silos, ultimately leading to breakdowns in communication, missed opportunities and lapses in city security. This is felt most acutely during an emergency when silos turn into blind-spots and a lack of cooperation can create opportunities for criminal activity, making a city and its people more vulnerable.
Bring stakeholders together
Fortunately, we have also seen that, when we break down these silos and share information, great things can happen. As we've seen in Detroit, a city can lower its crime rate by connecting HD video from gas stations and convenience stores with law enforcement. This seemingly straightforward move has the added benefit of increasing public safety while helping local businesses thrive. As a result, a resilient city that embraces these new technologies, can yield stronger and safer communities where citizens want to reside and do business.
Our task is to establish strong foundations that support and maintain the efficient flow of people, assets and ideas in our cities. These foundations must allow our city and community stakeholders to communicate effectively both now and in the future. Because, when given the opportunity to share technology, resources and information, cities can significantly improve the way they meet challenges and solve problems—making an ordinary 'everyday' possible via extraordinary technologies and collaboration.
The role of technology
Advances in IP technology have brought us better video surveillance, access control, automatic license plate recognition (ALPR) and powerful analytics. These elements can work together to deliver physical security that helps cities to protect urban areas.
Today's technology can provide security professionals and law enforcement with greater situational awareness. When it comes to ensuring public safety and maintaining a secure environment, having a complete picture can make all the difference. Cities need a solution that can allow public organisations to work closely with law enforcement to develop an emergency response plan where video surveillance streams and other data from IP sensors can be correlated, analysed and shared quickly with relevant parties.
Comprehensive unified security solutions offer cities the tools they can use to improve overall public safety. And if they choose a provider that offers the latest in technology, this solution will make the city both safe and smart. A comprehensive security platform that combines video surveillance, access control, ALPR, communications, intrusion and analytics enables cities to work smarter by providing that emergency preparedness, enhanced situational awareness and improved operational efficiency that is so desperately needed.
Specifically, these unified systems can deliver the capability to improve traffic and mobility operations. Traffic systems combined with video surveillance and incident response solutions can help law enforcement identify incidents, communicate detours and coordinate responses faster resulting in smoother traffic flow and happier citizens.
Improved technology in physical security systems can also deliver the opportunity for collaborative investigation management which is a boon to law enforcement. By using a safe city-focused security platform, police officers, investigators and security managers can gather and have access to digital evidence from a variety of sources and easily store, manage, review and share it from within a single application.
Incorporating a smart security solution that breaks down walls and freely shares information (only with those approved to have such access, of course) provides comprehensive response coordination that can literally save lives. An effective public safety strategy requires more collaboration and connectivity between agencies, cities and the private sector. Using physical security components that include video surveillance, ALPR and access control gathering and consolidating data from a multitude of sensors can provide a dynamic – and unified – view to dispatchers and emergency responders so they can make insight-driven decisions during a mission.
Consider, for example, how the choice of video surveillance today will impact what city officials will be able to achieve as the environment and technology requirements evolve over time. Scalability, deep integration of the latest IP cameras, readiness to support the computational needs of HD and 4K video and adaptability to complex network topologies and new storage solutions are all becoming important demands when choosing a modern security platform. A unified platform that is integrated with state-of-the-art security devices collects an incredible amount of data that can be turned into actionable intelligence to help you move beyond visual security into understanding your whole environment. Cybersecurity is one of the most important considerations when deploying physical security solutions such as video surveillance cameras. A poorly secured camera, unencrypted communications between a server and client application, or out-of-date firmware can all be exploited by cybercriminals. It's critical to have a unified platform that employs a security strategy that protects your system against both physical and cyberthreats with multiple layers of defence including encryption, multi-factor authentication and authorisation.
Collecting video footage of individuals in public or in the work environment can often result in the acquisition and retention of sensitive data. A security platform should allow users to address this responsibility and offer privacy protection functionality that is certified by European Privacy Seal (EuroPriSe) and helps customers comply with global privacy regulations such as GDPR. For example, Genetec's KiwiVision Privacy Protector is a module of our Security Center platform designed to ensure the privacy of individuals recorded by your video surveillance system while safeguarding potential evidence.
In conclusion
In order to ensure that growing cities can safely and securely accommodate the increasing number of residents seen in urban areas across the globe, it's essential for community stakeholders – government, law enforcement, businesses – to leverage advances in physical security systems. Physical security systems that include video surveillance, access control, ALPR, intrusion and analytics can produce a powerful solution that can enhance emergency preparedness, increase situational awareness and boost operational efficiency. The key is collaboration and balance. Increasing communications and sharing data across the private and public sectors can improve security for everyone.
This article was published in the March 2020 edition of International Security Journal. Pick up your FREE digital copy on the link here
Receive the latest breaking news straight to your inbox