ISJ Exclusive: Connecting the security industry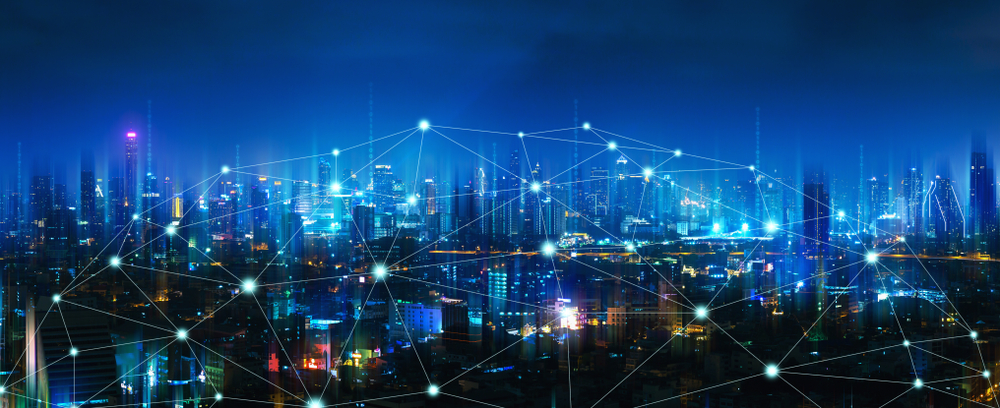 International Security Journal catches up with Georges Tannous, Director, Global Alliances and EMEA Marketing at Genetec to discuss the company's first virtual trade show, Connect'DX.
What was the thinking behind the launch of Connect'DX?
Face-to-face interactions are vital in the security industry – it's a business that is still very much about relationships. In light of what would normally be a very busy conference calendar, with ISC West, IFSEC and Intertraffic to name but a few postponed, we wanted to engage and support our customers and partners as we would normally do in person. So, we designed Genetec Connect'DX to bring security professionals from around the world together with Genetec experts and industry leaders.
Plus, in today's digitised society, it makes sense to ensure we communicate just as much as we would in person. The world has adapted in light of the need for social distancing but there's no reason we can't be just as accessible as we normally would – even if it can't be in person.
What are you aiming to achieve with the virtual trade show?
Interacting with customers and partners is important to us and we don't want to lose that despite what is going on. Genetec Connect'DX is a chance to bring everyone together, making the market aware of what is happening and keeping our stakeholders updated as to how our software has evolved since they last spoke to us, alongside letting them know how we're adapting to the latest security trends, to help future-proof their businesses.
It's also a great opportunity to bring together some of the leading lights in the industry and let them talk about the issues that matter. For example, we have Starbucks, Intel, Uber and Barclays participating (just to name a few), who can help inspire others in terms of solutions to problems many are facing.
Ultimately, we want this digital trade show and conference to be a celebration of the great work that's being done in the industry and giving partners and customers access to all the insights that we want to share.
Do you think virtual trade shows will eventually replace their physical equivalent?
No, there will always be a place for physical trade shows as you can't underestimate the power of physical interaction. However, will more digital events become part of the mix? We'll have to see, but certainly in today's time-pressed society, having digestible content and access that you can dip in and out of is a very attractive proposition to many.
Could you give some examples of the technology partners that will be showcasing at Connect'DX?
We're working with some amazing partners. As part of Genetec Connect'DX we will be hosting a Technology Partner Pavilion with leading software and hardware technology vendors including: Axis Communications; BCDVideo; Bosch; Commend; Dell Technologies; Hanwha Techwin; HID Global; Intel Corporation; OPTEX; Panasonic; Vivotek and Zenitel. They will showcase their latest products and native integrations with Genetec solutions in on-demand video and via live chat.
What are the highlights of the conference agenda?
It's safe to say we're excited about the agenda, with many highlights. However, we kick off with a real bang, with a keynote from Genetec President, Pierre Racz who will take a look at AI and the surrounding hype. As interest in the technology reaches new peaks, inflated expectations are creating the conditions for a painful return to reality. Pierre will take a much-needed pragmatic look at the state of AI technology and its real impact on our everyday lives.
There will also be panel discussions of real note; for example, Barclay's Head of Technology, Daniel Lanecki, Starbucks' Director of Global Physical Security, Traegon Hon and Uber's Physical Security Systems Manager, Joel Hosino will share some candid insights into their cloud strategy and talk about how to avoid pitfalls. There will also be a talk on security leadership in times of crisis, with Jonathan Ballon, VP & General Manager at Intel Corp., Brad Brekke, Principal with The Brekke Group and Ken Lochiatto, CEO of Convergint all putting forward their thoughts.
We also have more specific talks, such as Axis Co-founder and Director of Axis AB, Martin Gren and Axis' VP of Americas, Fredrik Nilsson looking at the rapidly evolving challenges of increasingly intelligent edge devices and advanced IoT security.
It's also worth noting we will be conducting customer-led panels which focus on vertical applications. There is a session on how to leverage the ALPR data and machine learning to improve operations and increase revenue, anther on how to reduce nuisance alarms and use incident management from an airport perspective and lessons learned during Access Control migration. We think it has something for everyone.
How can people register for Connect'DX?
The event takes place from 20-22 April so there's still time – just sign up on the Connect'DX website or follow this link – it streams right to your desktop, laptop or mobile so there's no excuse not to attend!!
Receive the latest breaking news straight to your inbox