We spoke to Michelle Morton and Charlotte Waters – founders of top 100 B2B agency Morton Waters – about Security Sessions, a great new initiative to recognise and develop the work of marketing professionals in the security industry.
Could you tell us a bit more about what Security Sessions is please?
Security Sessions is a forum for marketing professionals operating in the security industry, to share knowledge, skills and best practice, to spark new ideas and enhance their integrated marketing strategies.
We meet quarterly, with representatives attending from manufacturers, suppliers, installers, integrators and consultants, to discuss the challenges being faced by the industry in general as well as having the opportunity to extend understanding of the opportunities presented by the changing marketing landscape.
An expert guest speaker attends each session, to share insight into their particular specialism. The first session focused on creativity and lateral thinking and covered how creativity isn't for the few but is, in fact, a skill that is open to all. We learnt an exercise to help participants inject this vital skill into their own marketing strategies and campaigns. You can try the exercise for yourself here.
What are the aims of the forum?
Marketing is a fast-moving profession, reflecting the ongoing changes in the digital environment and the impact offline, and security isn't a sector that is standing still either. One of the best ways to stay ahead of the competition is through on-going self-development. Security Sessions aims to provide participants with actionable learnings to implement in their own marketing strategies and raise the status of the marketing profession within the security industry as well as the recognition within their own business.
Each session is a great opportunity for participants to share with and learn from other marketing experts within the industry, air common frustrations and solve problems together with the support of others experiencing similar issues.
What are the challenges of being a marketing professional in the security industry?
There are a few challenges, one being that some marketers working in certain areas of the security sector are extremely limited in what they can openly talk about. The challenge is to match their products or services with customer needs, but often they are unable to share the detail of what their company provides and who for, because it's locked behind NDAs and is shrouded in secrecy. After navigating long and sometimes complex approval processes to obtain a good named case study for example, the final answer can often be no because the end client doesn't want details of their security systems to be known publicly. There are ways to work within these limitations though.
Another challenge is communicating in a meaningful way with the various layers of the buying chain. With multiple audiences involved – including installers, integrators, consultants, specifiers, architects, etc – each with their own particular needs, it's vital for marketing teams to create tailored content for each of these. The key to doing this successfully is understanding these audiences in depth.
There are also a number of challenges which are not necessarily unique to the security industry, but important to mention, such as providing and demonstrating ROI of marketing spend, identifying and tracking leads as well as keeping up with new marketing technologies and channels.
Were you surprised to find there wasn't already a meeting place for marketing professionals in the security industry?
Yes. As a content marketing agency working with clients in various B2B sectors, we were aware of groups out there for people working in the security industry but had never come across anything geared up specifically to support the sector's marketing professionals, unlike some other sectors.
We thought it was about time that changed, so we reached out to our existing network to float the idea and it was received so well that the first meeting took place in April this year. We received some great feedback about the first session, so we're currently busy organising the next event.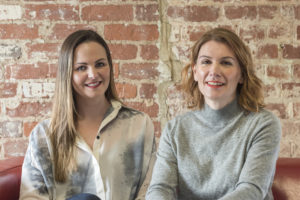 Can you expand on the feedback you've received so far?
People who attended the first session said it was a great sharing experience which will help them to stay ahead of the curve with the latest marketing technologies and practices, as well as allowing them to expand their knowledge of changes in the security industry in general.
A number of people also commented on the opportunity provided to make new beneficial contacts. Everyone has been really positive and supportive and keen to see how future sessions develop.
What specialist areas will your events be covering?
We've got quite a list to work through, including SEO best practice – which will be covered at the next session in September – optimising video for social, content marketing, media relations, analytics, optimising exhibition ROI, speaker/presentation training, branding, photography, marketing automation, etc.
And, we're always looking for suggestions for future topics, so we're keen for people to get in touch to let us know what they'd like to see covered. Or, if you're a speaker wanting to share your knowledge, please let us know what you'd like to cover so we can keep you in mind for future sessions.
Can you tell me more about the next event and what it will be focusing on?
The next Security Sessions event is taking place on 10 September in London covering the topics of on-page SEO, site security and speed optimisation. Our guest speaker is Adam Tachauer-Yates from RocketWP. More info and the session's agenda can be found on the website.
There are a limited number of tickets available, which are allocated on a first come first served basis, so book now via the website to secure your spot.