IDIS announces several new staff appointments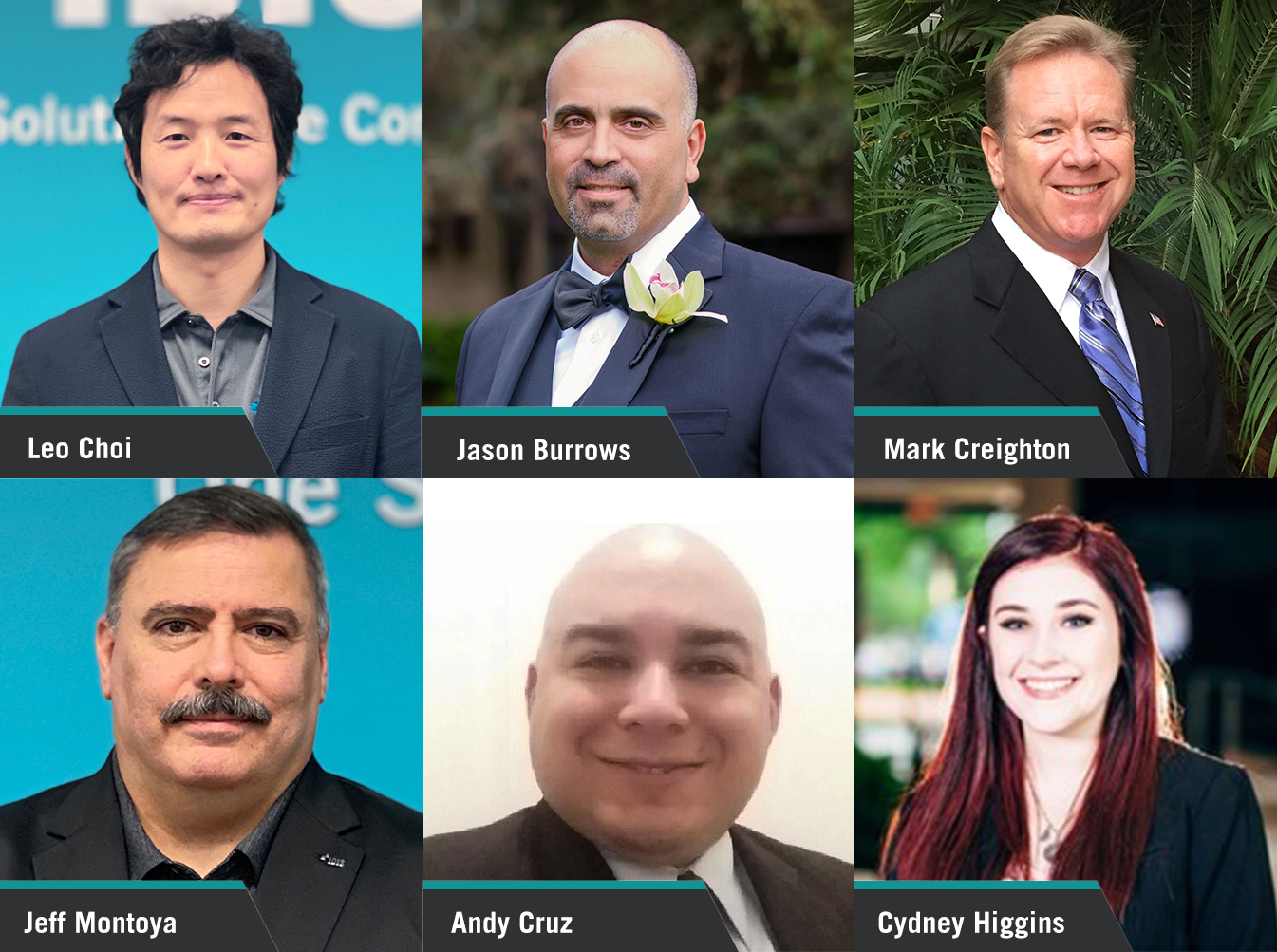 IDIS, Korea's largest in-country video tech manufacturer, has announced several new staff appointments and hires at IDIS America.
Andy Cruz has been named Area Sales Manager for the Houston, Texas region. Cruz brings over 14 years of security industry experience spanning systems integration, sales and distribution.
Mark Creighton has come aboard as Area Sales Manager for the Southern California territory. A retired Marine Corps Gunnery Sergeant, Creighton has been a valued resource in the security industry for over 20 years and brings extensive technical expertise to managing the network video and security sales markets in the Western United States.
Jason Burrows now serves as IDIS America's Regional Sales Director in charge of all sales operations in the Western half of North America. With over 28 years of security industry experience, Burrows has held key positions with the largest brands in video surveillance manufacturing and distribution. Throughout his career, he has worked closely with integration firms and large-scale end users including military, education, cruise lines, theme parks, shipping ports, Metro transit and major municipalities.
Jeff Montoya has been named Regional Sales Director for the Eastern US region. He brings 20 years of industry experience working for manufacturers, as well as in distribution and integration in the video surveillance and access control markets. With experience handling national account level clients providing sales, service and project coordination, Montoya will also support sales and marketing initiatives for selected vertical markets.
Leo Choi is responsible for Marketing and Demand Creation of IDIS video tech across North America. Previously working in senior international marketing positions for LG Electronics, Choi has already been instrumental in liaising with IDIS' sales, marketing and product planning teams in South Korea to bring new products and technologies to meet the specific needs of the US market.
Cydney Higgins serves as IDIS' Marketing Specialist and has taken on an expanded role to include overseeing wider global marketing programs and communications as well as leading local marketing and providing sales administration support.
IDIS has also recently welcomed several new manufacturer's rep firms to support its continued growth and expansion in the US market.
"These new hires bring additional sales capability backed by an extensive tech team and positions IDIS for continued growth into existing and new markets," says Andrew Myung, President, IDIS America. "The company has some exciting tech launches planned over the summer that will further build out our end-to-end solutions for the residential, commerical office space, education and retail sectors. Customers can also expect some exciting deep learning announcements as we continue to bring to market technology that enhances safety and security as well as delivering significant operational efficiencies."
For more information, please email [email protected]@idisglobal.com or visit www.idisglobal.com.
Receive the latest breaking news straight to your inbox