IDIS America to showcase end-to-end solutions at Security Canada virtual event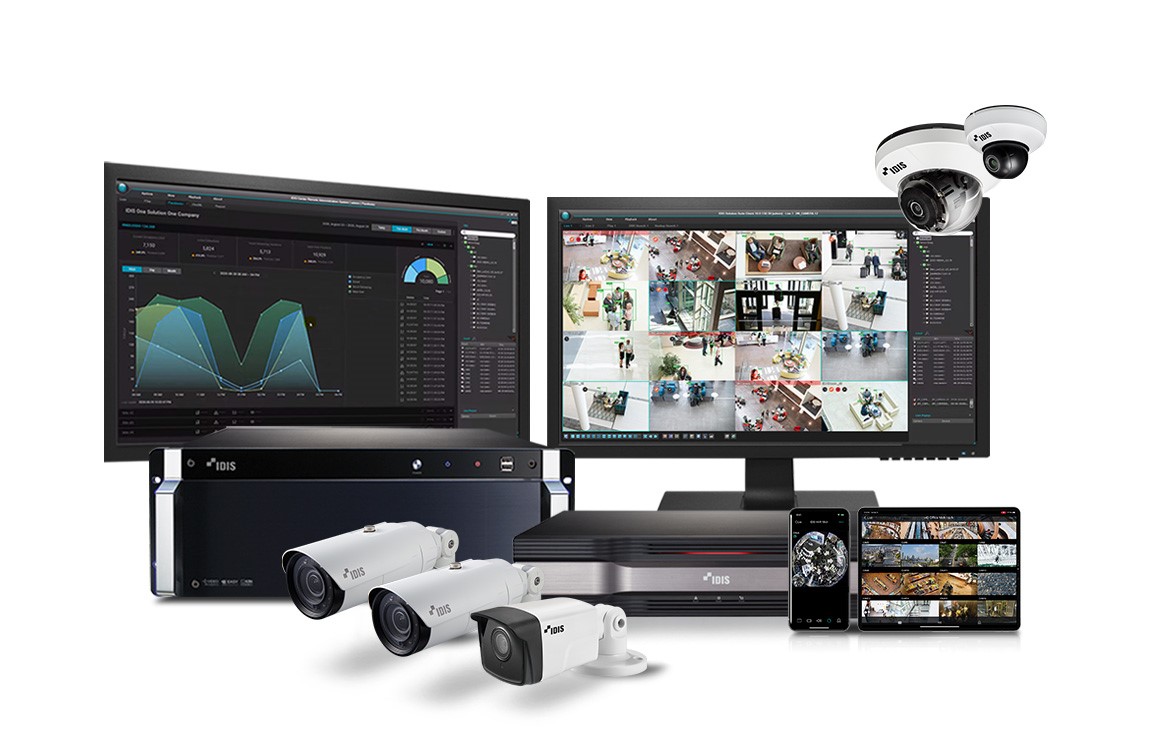 IDIS, a global security company that designs, develops, manufactures and delivers surveillance solutions for a wide range of commercial and public sector markets, is sponsoring and participating in CANASA's Security Canada Virtual Trade Show on 2 and 3 December.
Visitors to the show can learn how IDIS's flagship plug-and-play DirectIP offering can significantly benefit both end users and systems integrators. It encompasses a comprehensive line up of powerful NVRs, network cameras, software, monitors and accessories that seamlessly connect. It packs a strong punch of everything needed to build a complete surveillance solution.
DirectIP delivers rich functionality while eliminating complex, time consuming configuration. Users love that its network throughput delivers high-definition simultaneous recording and real-time monitoring with no visible latency and that cameras and recorders come with the assurance of industry-best warranties. From the integrator's perspective, DirectIP makes installation a snap by mutually authenticating devices, meaning engineers don't need to manage passwords, use port forwarding, or have a deep knowledge of IP networking even for multi-site deployments. In turn this eliminates the potential for cyber loopholes and combined with dealing with a single vendor for sales and tech support ensures a low cost of service.
Attendees will be able to see first-hand how IDIS's totally cost and license free IDIS Center VMS allows customers to implement surveillance solutions encompassing up to 1024 devices enabling a centralised management and control environment for customers with multiple sites at a considerably lower cost than a server-based system.
For larger organisations, IDIS Solution Suite (ISS) delivers enterprise-level VMS functionality without the associated price tag. This allows users to choose the powerful modules and functionality they need with a choice of federation service, IDIS Critical Failover which protects against a range of fault conditions, video wall services and much more. ISS also gives customers the flexibility to add an unlimited number of sites at no additional cost.
IDIS AI Box
IDIS will also unveil at Security Canada its AI Box for COVID. This simple add on appliance includes functions that help adherence to government guidelines and hygiene best practices to support reopening and safe return to work strategies to help prevent the spread of infection.
The new IDIS Mobile Plus app will also be showcased, which is supporting users to remotely monitor single and multiple sites by putting powerful-VMS functionality at their fingertips. With the ability to view 4K and multiple streams and configure alarms and notifications, it enables the management of day-to-day operations and the ability to respond to incidents and events on the move.
IDIS will also present an end-to-end solution specific to retail that includes high-performance 5MP dome and bullet cameras, a compact 5MP fisheye and the anti-IR reflection 2MP micro dome, which are all popular choices for indoor and outdoor coverage in all lighting conditions. Visitors representing the logistics and warehousing sector will learn how the company's solutions are helping improve operations by tracking goods in and out, mitigating internal shrinkage and ensuring health and safety compliance with its bestselling 12MP IR Super Fisheye that can cost-effectively replace three to four fixed lens cameras.
To register for Security Canada and be part of the online experience, please visit https://canasa.org/canasa
For more information about IDIS technology, please email [email protected] or visit www.idisglobal.com.
Receive the latest breaking news straight to your inbox