Frontier Pitts receives LPCB certification as HVM Bi-folding Gate listed in Red Book Live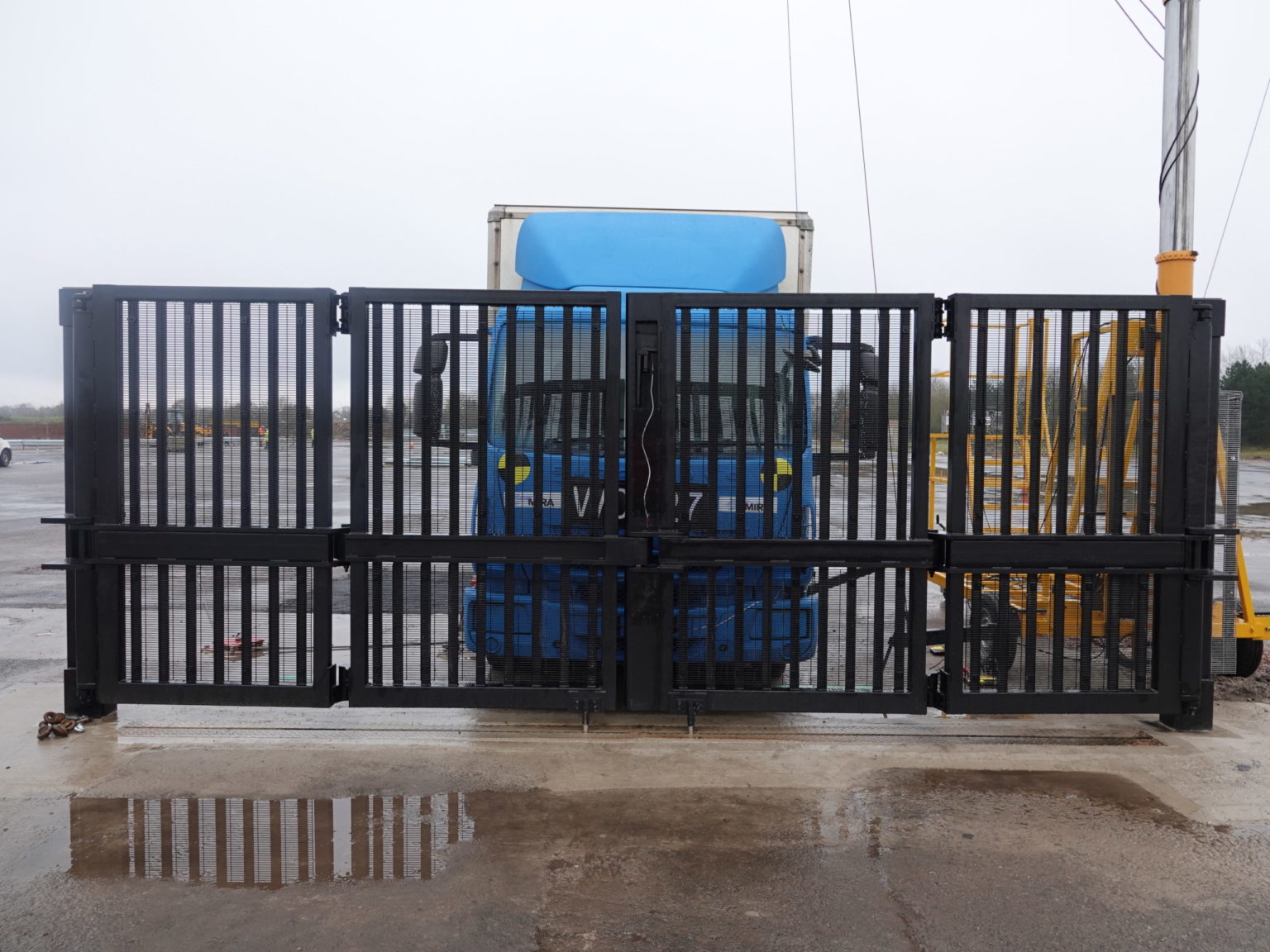 Secured by Design (SBD) member company Frontier Pitts has become the first company to achieve the LPCB certification for an HVM Bi-folding Gate which meets both the international standard for vehicle resistance (IWA14) and forced entry protection (LPS1175).
The Terra Bi-folding Gate is the first and only HVM product to be listed in the Red Book Live to both IWA14-1 and LPS1175.

The HVM Terra Bi-folding Gate has been designed to resist manual forced entry in accordance with LPS 1175: Issue 8 Security Rating 2 (B3); such attacks involve the use of a wide array of highly portable and concealable manual tools lasting at least 3 minutes.
Furthermore, the Double Leaf Terra Bi-folding Gate also met the requirements of IWA14-1, stopping a 7.2t vehicle travelling at 30mph, resulting in minimal penetration.
Frontier Pitts "extremely proud"
The Terra Bi-folding Gate combines Frontier Pitts' expertise in both IWA 14 impact testing and LPS1175 fields, providing customers with both significant levels of resistance to forced entry and hostile vehicle mitigation in a one product solution.

Sally Osmond of Frontier Pitts remarked: "After months of development, we are extremely proud to see our Terra Bi-folding Gate become the first product ever to be listed in the Red Book Live as being certified to both IWA14-1 and LPS1175.

"Frontier Pitts leads the way again by becoming the first perimeter security manufacturer to have a Red Book listing for an impact tested and certified HVM product to IWA. We have worked very hard in developing the vast portfolio of LPS1175 Bi-folding Gates, developing the first Automatic Bi-folding Gate to achieve the LPCB certification, then taking the next step to achieve the joint certification with an HVM product.

"This accomplishment now cements the Frontier Pitts brand as the Bi-folding Gate manufacturer."

Richard Flint, BRE's Technical and Business Development Manager, added: "Frontier Pitts have once again stepped out from the crowd. Not only are they the first manufacturer to successfully meet LPCB's rigorous criteria for certification to the internationally recognised IWA14-1 standard for vehicle impact resistance, the Terra Bi-folding Gate has also achieved certification to the highly demanding LPS1175 standard – achieving a Security Rating 2 (B3) forced entry classification."
To find out more information, visit: www.securedbydesign.com/frontier-pitts.
Receive the latest breaking news straight to your inbox