Exclusive: The industry innovator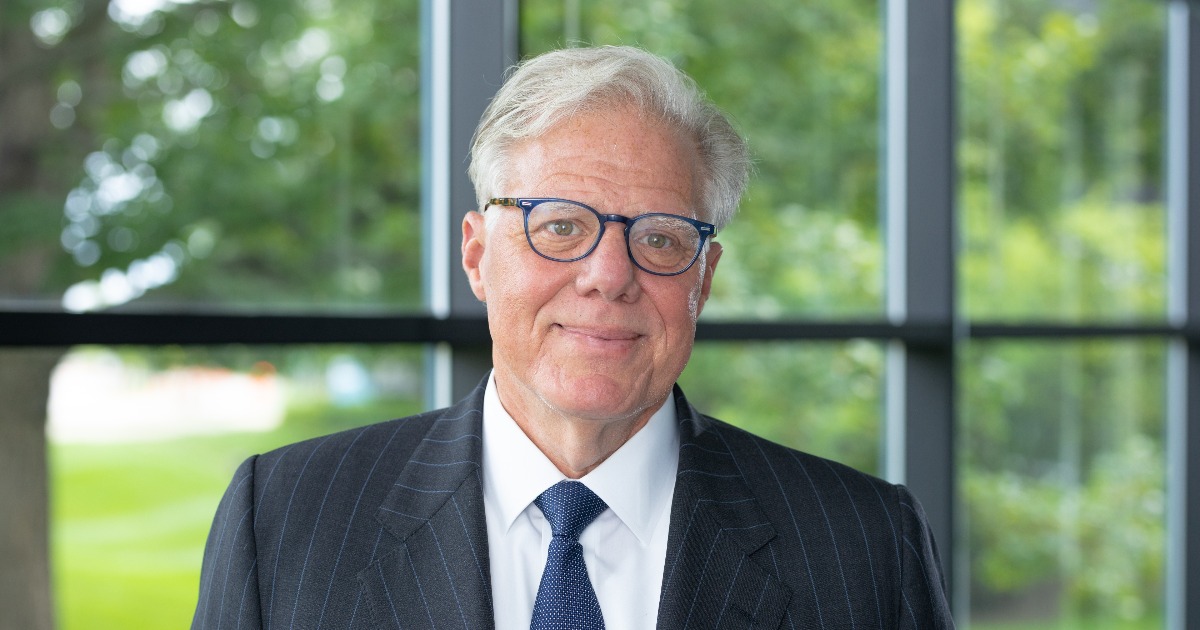 International Security Journal speaks with BCD's CEO, Jeff Burgess and Vice President of Sales, Jason Glover.
Within every industry, there are companies that come along and rip up the traditional way of doing things. They provide products which haven't been seen before, they offer better service to their customers than anybody else, they constantly push the boundaries of what is possible in that sector.
The most famous of all industry innovators may be Steve Jobs and Apple. Jobs founded the company with Steve Wozniak in 1976 and went on to completely revolutionise the world of computing, with Apple products offering completely unique simplicity and convenience for users. An often-used quote from Jobs is that: "Innovation distinguishes between a leader and a follower."
When surveying the global security industry, there are a small number of providers that can accurately be described as innovators. Without doubt, one of those is BCD. Headquartered in Illinois, USA, BCD partners with the world's top security integrators, distributors, A&E consultants and technology partners to implement security solutions certified and validated by the leading video management software (VMS) and digital camera manufacturers.
The company's global footprint includes more than 170,000 systems recording over three million cameras in 91 countries, which attests to the number of end customers who utilise the company's trusted video data infrastructure solutions.
To find out more about what makes the company so unique, International Security Journal sat down with BCD's Founder and Chief Executive Officer, Jeff Burgess and Vice President of Sales, Jason Glover.
A company mantra
Since he founded the company in 1999, Jeff Burgess has led BCD from strength to strength. However, when speaking with Burgess, the first thing that strikes you is not a motivation for financial gain, but a passion for his employees and for the development of their careers.
He said: "To me, the devil is always in the detail and that is why everyone is so vital to this company. I'm just the conductor of the orchestra, it is each employee who makes BCD into the company it is today.
"We make it really important that each team member understands what the mission is and their importance in making that mission a success. When they come in each morning, they have a blank canvas to express themselves creatively and to fulfil their role to ensure the overall mission is a success.
"We have had a lot of business milestones along this journey and each one is monumental in some way but if I had to pick one proudest achievement, it would have to be having so many long-term team members working here. I'm most proud of giving them security and access to financial programmes which have enabled them to support their families."
As an example of Burgess' down-to-earth management style, he has instilled a rather simplistic mantra which the company has adhered to since its inception. He revealed: "It's hard to believe that a company of our size and scope was built on the concept of OTFD isn't it? (OTFD can be politely best described as 'Out The Flipping Door'!)
"Nothing gets invoiced until a product ships so there is a big difference in terms of billing cycles if you ship a product on a Friday compared to a Monday. For us, OTFD means everyone having a sense of urgency and a sense of purpose. It doesn't mean running around like headless chickens.
"It's a mantra that everybody in our company shares. From shipping support, tech engineers, marketing, HR, everybody wears it like a badge of honour. It's the background music to our day and has enabled us to continue shipping orders in fewer than five days over the last three years, before and during a pandemic."
The power of integration
BCD has built up a formidable range of solutions that are helping organisations around the world to enhance their video surveillance capabilities. One of the key secrets of the vendor's success is the integration benefits that these products offer.
The company's Vice President of Sales, Jason Glover explained: "One of the things that truly separates BCD from the rest of the market is the ability to integrate specific sub-systems in these video recorders and to bring that information into the actual VMS. There has always been a separation between people working in the security space and people working in the IT space, but at the end of the day, supplying information to both groups, at the same time, in two different methods, is very, very important.
"BCD's exclusive Harmonize iDRAC integration was our first foray into this space and since then, our Harmonize Bridge hybrid cloud solution has taken it on even further."
For a company that has traditionally provided on-premises storage, Harmonize Bridge is a big step forward for BCD. Glover detailed how the product came about: "BCD has provided on-premises storage for more than 20 years but we asked ourselves, how do we extend into the cloud space? We did our due diligence and partnered with Tiger Technology, the company that powers our Harmonize Bridge, to offer a smart and effective hybrid cloud option.
"The solution allows us to extend recording on any VMS, so that we are completely vendor-agnostic. Being able to extend the storage capacity of an on-premises system through the cloud is a huge advantage for the customer."
He continued: "We have lots of really interesting ideas and concepts that are going to be released over the next year or so. Customers are going to continue to see exciting innovations from us, including the expansion of REVOLV, our hybrid Hyperconverged Infrastructure (hHCI) platform." BCD was named Intel's US Channel Partner of the Year for this innovation, which allows users to consolidate disaggregated workloads and scale compute and storage independently of one another.
Middle East matters
One area of focus for BCD in recent times has been the expansion of its business in the Middle East region. The company has invested significantly in this particular area, most notably with the appointment of former Dell Technologies executive, Fredy Issa, as its Managing Director for the Middle East, Russia, Africa and Turkey (MERAT) region in September 2021.
In addition to Issa's hire, BCD has also welcomed five more former Dell employees:
Rami Fakhreddine, Regional Sales Manager – Qatar & Gulf States
Gurhan Yildiz, Regional Sales Manager – Turkey & CIS
Wael Noureddine, Regional Sales Director – Saudi Arabia, Egypt, East Africa & Levant
Hassan Makki, Regional Sales Manager – United Arab Emirates, Kuwait & Russia
Adel Mrabet, Regional Sales Manager – North & West Africa
Burgess expanded on why the Middle East market is of such significance to BCD: "We opened our Dubai office in 2019 as we knew we needed a local presence in the region, the UAE and especially Dubai really had an 'Open for Business' sign hanging on it. Since then, we have been able to forge really strong partnerships across the region.
"Fredy and his team were ferocious competitors and we wanted them to be ferocious for us. They have a talent unlike anything that we have seen before and they have got off to a flying start for BCD. There is a lot of open turf that needs covering in this region and therefore, part of our corporate vision over the next five years is the opening of a second headquarters, potentially in Dubai itself."
The value that Burgess and the BCD team place on the Middle East is clear for all to see. Understandably, he is therefore tremendously excited by the prospect of once again meeting new and existing customers at Intersec 2022, taking place from 16-18 January.
He stated: "The Middle East is our number one focus growth market. We look at Intersec as our annual opportunity to share both our technological and cultural story to show what makes BCD so different. Intersec is a one-stop shop for us to share our message with the market and also learn first-hand about some of the common challenges that organisations are facing within the region. We are more excited than ever about Intersec this year."
This huge level of excitement is also driven by the fact that BCD will be making some major announcements at the event: "We are going to launch our first ever partner loyalty program at the show. We have really thrown everything into this, there are so many great benefits and add-ons for our top customers that will give them extra margin. It is a truly unique partner program.
"From a technology perspective, we have a ground-breaking announcement regarding the release of our integration for iDRAC which will run on Windows 10. This is a really significant move because it gives the same iDRAC functionality to everybody, not just those working on higher-end operating systems. We will be offering it as a free download on all of our existing systems purchased since 2018. We genuinely believe it's going to be a real 'WOW' moment for the market."
After more than 20 years of outstanding innovation, it is no surprise to see that Jeff Burgess and his team at BCD still have the ability to push the boundaries of what is possible in the video surveillance market. Visitors to Intersec 2022 can stop by stand S1-F34 to meet these industry innovators face-to-face.
For more information, visit: www.bcdvideo.com
This article was originally published in the December 2021 edition of International Security Journal. Pick up your FREE digital edition here.
Receive the latest breaking news straight to your inbox