Exclusive: The strategy for success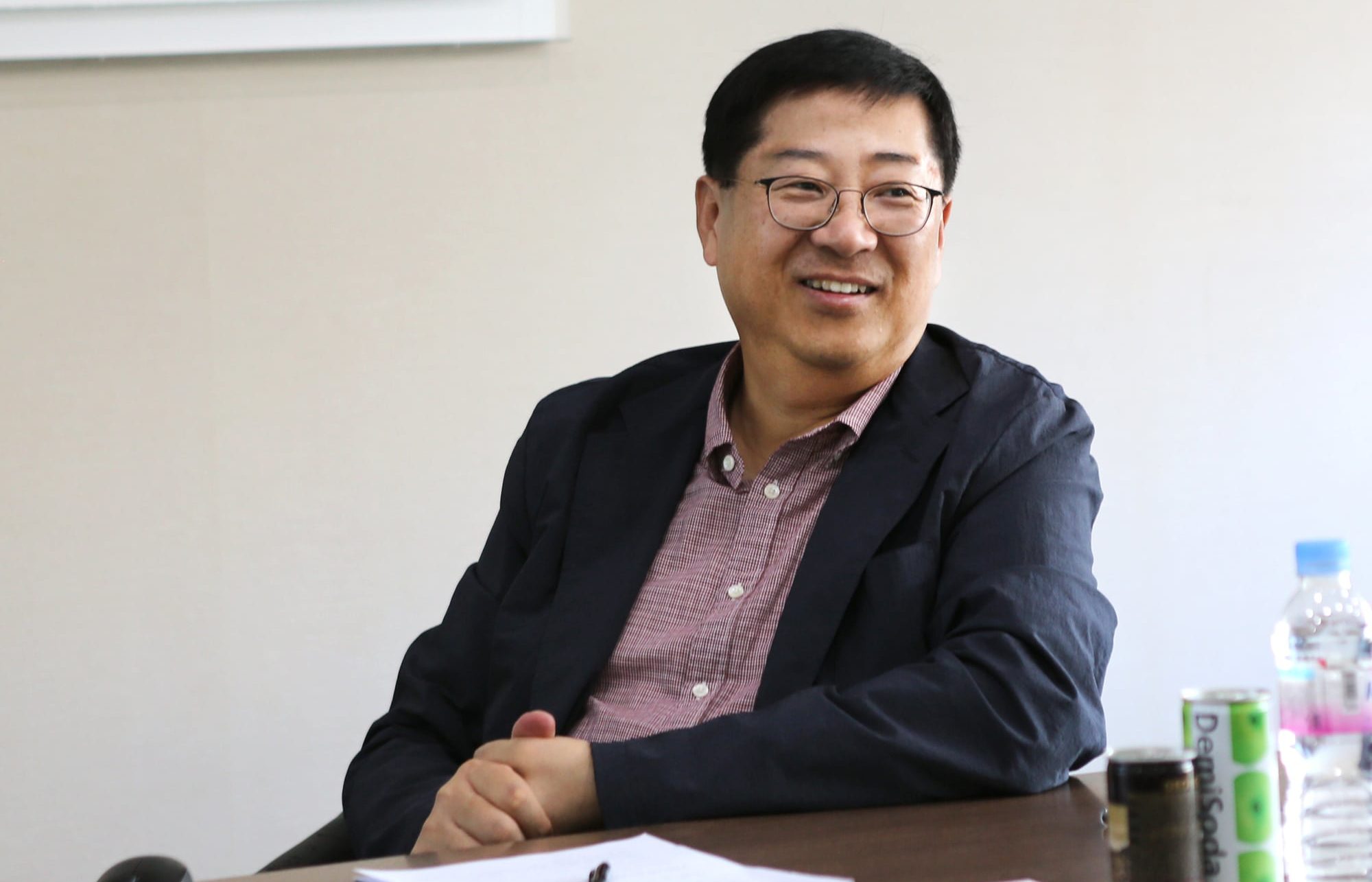 International Security Journal speaks exclusively with Joon Jun, President of the Global Business Division at IDIS.
The COVID-19 pandemic has created a whole range of complex and unforeseen challenges for organisations all over the world. To thrive in such a turbulent business environment has required strong leadership and a focused strategy.
One company that has gone from strength to strength over the past 12 months is IDIS, the Korean video surveillance technology manufacturer. International Security Journal sat down with Joon Jun, President of the Global Business Division at IDIS to find out the secrets behind the company's success and his thoughts on what lies ahead in 2022.
Reaping the rewards
As with many organisations, 2020 was a year of consolidation for IDIS as the vendor dealt with the business impacts of the COVID-19 pandemic. However, 2021 has seen the company enjoy tremendous growth in almost every global region. Joon Jun revealed: "The long-term strategy that IDIS is committed to, began paying off strongly towards the end of 2020 and our business was well placed to grow despite the continuing impact of COVID-19.
"This success has continued through 2021. We have focused on our domestic market and we've extended our expertise beyond just surveillance into offering smart IoT solutions. We've also made excellent progress expanding into other important Southeast Asian markets, such as Japan and Singapore.
"When businesses around Tokyo were looking for the best ways to increase safety and security ahead of the Olympics, we saw an increase in demand. Even more significant for our Japanese growth has been the distribution agreement that we signed with JVC in late 2019, a deal which continues to go from strength to strength. As a result of this agreement, JVC now sells IDIS-branded video surveillance products throughout its entire distribution network, giving integrators many more opportunities to procure IDIS technology across Japan."
IDIS's success has not been solely limited to the Asian market though, as Joon Jun explained: "During much of 2020 and 2021, Australia remained relatively unaffected by the pandemic allowing our distribution partner, Hills Limited to promote IDIS solutions with some bold marketing and sales campaigns. We had already built a successful strategic partnership with Hills over several years and from 2020 when Australian buyers began looking more seriously for alternatives to Chinese tech, we were well positioned to capitalise."
He continued: "In Europe and the US we saw the same shift away from Chinese tech in higher-end markets as economies bounced back. In the US, customers started shifting even faster to NDAA-compliance, spurred on by the FCC ban, with President Biden signing the Secure Equipment Act into law on new equipment authorisations. Companies involved in US federal business – including some of the world's biggest logistics and warehousing organisations, major medicinal cannabis operators and education facilities – are now rapidly migrating to IDIS NDAA solutions with ongoing multi-site upgrades.
"Our 2020-through-2021 strategy which focused our R&D efforts on migrating our most popular equipment to NDAA-compliance with US trusted chipsets was a smart move. This development has been one of our main tech highlights of 2021 and includes a significant range of HD and UHD cameras as well as our NVRs and PC servers."
Major project wins
The state-of-the-art solutions that IDIS provides have enabled the company to win several major contracts around the world in 2021. Joon Jun highlighted some of IDIS's biggest successes: "In our home market, in one of the largest and most important video projects of the year, IDIS has won a contract to protect Korean army garrison perimeters with advanced surveillance and analytics capabilities. The four site deployment includes a complete IDIS video tech solution comprising more than 5,500 cameras, over 800 recorders, VMS and analytics, offering powerful HD image capture with advanced AI functionality."
This significant contract award has been followed by many others: "In the US, a long-time customer and major logistics operator needed to migrate rapidly to NDAA-complaint equipment as the services they provide are a strategic part of the federal-backed US vaccine rollout. The company also took a leading role in shoring up US drugs and medical supply chain resilience following the shortages caused by manufacturing shutdowns in China and Europe earlier in the year. IDIS is providing the technology of choice for this and other large-scale US migrations, which will continue into 2022 and beyond.
"We have also built on our success in the highly-regulated cannabis sector in North America. Our integration and monitoring partners have won new projects based on our end-to-end offering. Our promise of a low total cost of ownership is proving compelling in a sector that is adept at analysing operating expenditure. Our partners have also helped existing customers expand their surveillance solutions as they've ramped up sales and production to keep up with the increasing demand for recreational and medicinal products."
The Middle East has also been a fruitful region for IDIS: "The Saudi Arabian Monetary Authority (SAMA) also pressed on with its far-reaching modernisation initiatives. Thanks to IDIS's involvement as the tech provider of choice, we have further built on the success of our end-to-end banking solutions. We have won significant further business at National Commercial Bank, one the Kingdom's largest financial institutes, after it made a major acquisition. This resulted in new projects and ongoing video surveillance upgrades across branches and ATMs that are now adding multi-million USD per annum."
What next?
After such a brilliant period for the company, Joon Jun and his team are now focused on what 2022 will bring. He stated: "Building on our growth over 2020/21, we now see great opportunities to extend our presence further. In Europe for example, we are building on our strong base in geographic markets including Benelux, Russia and the UK. Our investment in the IDIS distribution centre in the Netherlands has been transformational because it gives our customers the assurance of next day delivery and 24/7 after sales support.
"We will continue to migrate our technology to NDAA compliance, building on the success we've already had in filling the market gap left by tighter regulation in the US and increasing pressure to move away from Chinese tech in Europe. In the US, it's clear that the Secure Equipment Act which has now been signed into law will create many new opportunities for IDIS, including in sectors such as the high-end residential market, as well as in wider commercial sectors, because we can provide video tech with the trust, reliability and quality needed."
There are also plans to further develop the company's footprint in key vertical markets: "We will also build on our successes in key vertical markets, including retail and logistics, with the introduction of new AI-enabled analytics solutions. In logistics and warehouse settings, for example, we have developed collision-prevention and advanced warning solutions to protect workers in busy loading bay environments. In retail, our footfall and customer behaviour analytics in-a-box offering will be developed further, making it easier for store owners to analyse activity across their locations and operate more nimbly and we'll be building on smart solutions for retail that include a range of IoT devices and sensors.
"We are very excited about the forthcoming developments in IoT devices, which we'll showcase at ISC West in March 2022 as well as upcoming edge AI camera launches and their potential applications as part of smart end-to-end solutions for a range of sectors."
Joon Jun concluded: "There is strong growth across sectors in the Middle East including hospitality, leisure, retail and education as the Gulf States continue with their ambitious diversification programs. In January 2022, we'll be participating with our distribution partner, Ingram Micro at Intersec to showcase how we can support integrators win new business in those sectors.
"While the pandemic is far from over, economies are bouncing back quickly and as an established Korea-based security brand there's plenty to look forward to and vast potential for continued growth as we look towards 2022."
It is never wise to predict the future but the fantastic work carried out by Joon Jun and his colleagues at IDIS means that the company looks set to enjoy another year of remarkable growth in 2022.
For more information, visit: www.idisglobal.com
This article was originally published in the December 2021 edition of International Security Journal. Pick up your FREE digital edition here
Receive the latest breaking news straight to your inbox