Exclusive: How smart security is continuing to evolve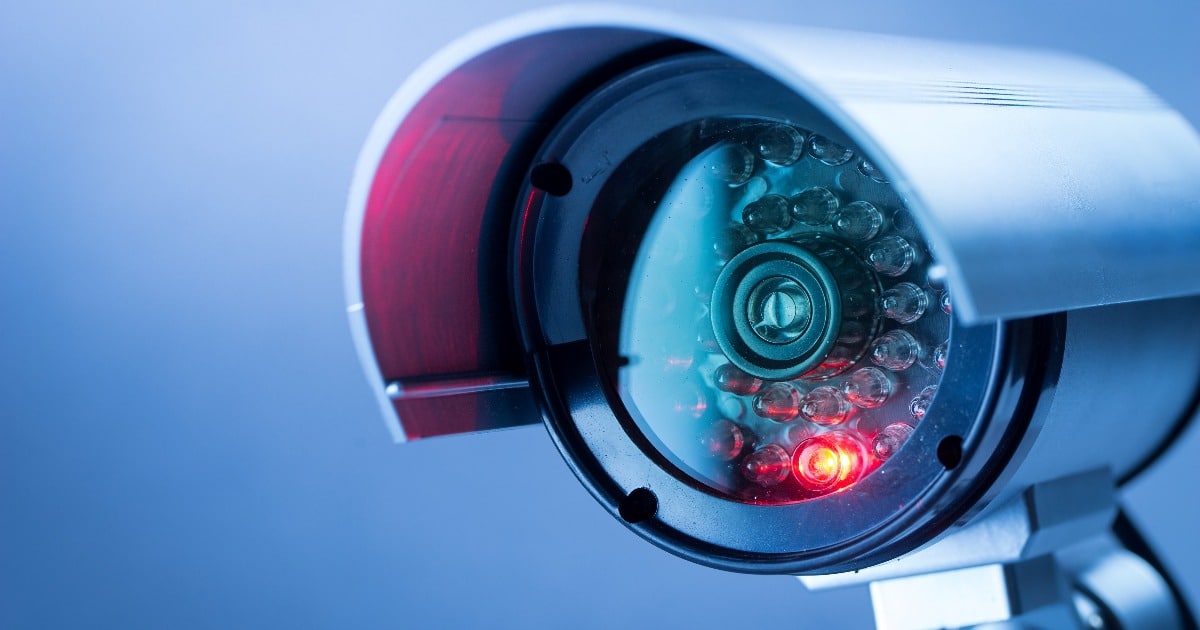 Davide Villa, Business Development Director for EMEAI at Western Digital reveals how data storage can keep up with innovation.
The evolution of smart security continues at an impressive speed. From the use of body cameras and dashboard cameras, to Internet of Things (IoT) devices and sensors in new environments, smart video solutions are helping to improve and protect the world around us. Indeed, IDC predicts that by 2025 the global market for video surveillance cameras alone will have grown to almost US$50 billion.
The complex camera networks behind these smart solutions already require a large amount of data storage, particularly those offering 24/7 monitoring from smart video-enabled devices. As networks and cameras increase in number, the storage requirements will only grow.
The proliferation of 4K-compliant cameras has also played a role in accelerating storage demands, with an increasing need for reliable on-board storage.
Businesses must recognise the storage demands behind the evolving smart video market and consider how to best address these growing requirements.
AI and increased capacity
The demand for cameras capable of capturing higher video resolutions is also paralleled by an increase in the use of Artificial Intelligence (AI) for these devices. AI enables computers to capture, analyse and learn about data gathered from object recognition, movement detection and more.
AI-enabled capabilities depend on high-definition resolutions such as 4K – also known as Ultra High Definition (UHD). The more detailed and sharper the video, the more insights can be gleaned from it. Compared to HD, 4K video has much higher storage requirements and impacts both capacity and the speed at which video files need to be written.
4K video has four times the number of pixels as HD video. In addition, 4K-compliant video supports 8, 10 and 12 bits per channel that translates to 24-, 30- or 36-bit colour depth per pixel. A similar pattern holds for HD — more colour using 24 bits or less colour using 10 or 12 bits in colour depth per pixel. Altogether, there is up to a 5.7x increase in bits generated by 4K vs. 1080p video. Larger video files place new demands on the infrastructure that manages these workflows, including storage, for both video production and surveillance.
In order for advanced AI-enabled recorders, video analytics servers and deep learning solutions to be AI-ready, they often require additional capacity, performance and workload capability. Specially designed storage solutions are in a unique position to provide these requirements.
Moving to the edge
Similarly, edge computing is increasingly crucial in capturing, collecting and analysing video data. Previously, companies and organisations relied on public cloud adoption to provide a centralised location for big data, including video. However, recently there has been a move towards processing data at the network edge, closer to where it is created, to reduce latency.
Latency is crucial in smart security, with effective, dynamic and timely public safety relying on speedy transfer and analysis of data. For example, in the case of real-time pattern recognition. If data must go back to a centralised data centre hundreds of miles away to be processed, there could be significant lag – especially in cameras and settings where surveillance video is recorded 24/7. By storing and processing relevant data at the edge, AI analysis can happen much faster, resulting in safer communities, more effective operations and smarter infrastructure.
24/7 connectivity
Smart security solutions across nearly all environments are required to operate 24/7. However, occasionally the underlying hardware and software systems can fail. Therefore, it is important that storage solutions include a backup process to ensure continued operation or the ability to restore data after a failure.
For example, take the case of a hospital with hundreds of cameras connected to a centralised recorder via IP. If the Internet goes down, no video can be captured, posing a potential threat to the safety and security of patients and staff. Western Digital's WD Purple microSD cards can be used in these cameras to enable continuous recording in the case of an outage. AI-powered software tools can then "patch" missing data streams with the content captured on the card to ensure the video stream can be viewed chronologically with no missing data.
Smart security solutions often operate in harsh weather environments, meaning storage systems must be durable to withstand such conditions. Storage drives should offer enterprise-class features and drive reliability to help protect data integrity, especially in large-scale systems and enclosures where operational vibration is present, including high-density video analytics servers and cloud solutions.
The reliability and capacity of enterprise-class drives retain and transfer thousands of hours of training video to enable effective deep-learning and AI algorithm development. For example, WD Purple Pro is a robust storage solution, which was developed to meet this growing demand for reliable storage. These drives have tarnish-resistant components and full multi-bay support for harsh environments and feature AllFrame AI technology, supporting up to 32 AI Streams per drive to enable deep learning analytics.
How storage can keep up with innovation
There are two key trends driving smart security today: As shared throughout, both AI and edge computing can deliver always-on, high-resolution video processing that can deliver always-on, high-resolution video processing to better secure people and places. Companies can do their bit by proactively managing the storage and data infrastructure involved, to help ensure the most reliable operation, performance and capacity required for every smart video use case.
Data storage and management must be at the forefront of companies' minds when devising a smart video strategy, rather than an afterthought. As video resolutions rise, AI workloads increase and edge computing becomes a necessity with its fast (or faster) data analysis. Companies must make sure their data infrastructure is ready for the job.
Western Digital helps achieve this by continuing to optimise and even re-architect storage solutions in order to ensure that our technologies keep up with the growing demands and can offer new capabilities. By consistently innovating our storage architectures, businesses can stay at the cutting edge of data storage and consequently, smart security.
For more information, visit: www.westerndigital.com
This article was originally published in the November 2021 edition of International Security Journal. Pick up your FREE digital edition here
Receive the latest breaking news straight to your inbox