Exclusive interview: Fredy Issa discusses his move to BCD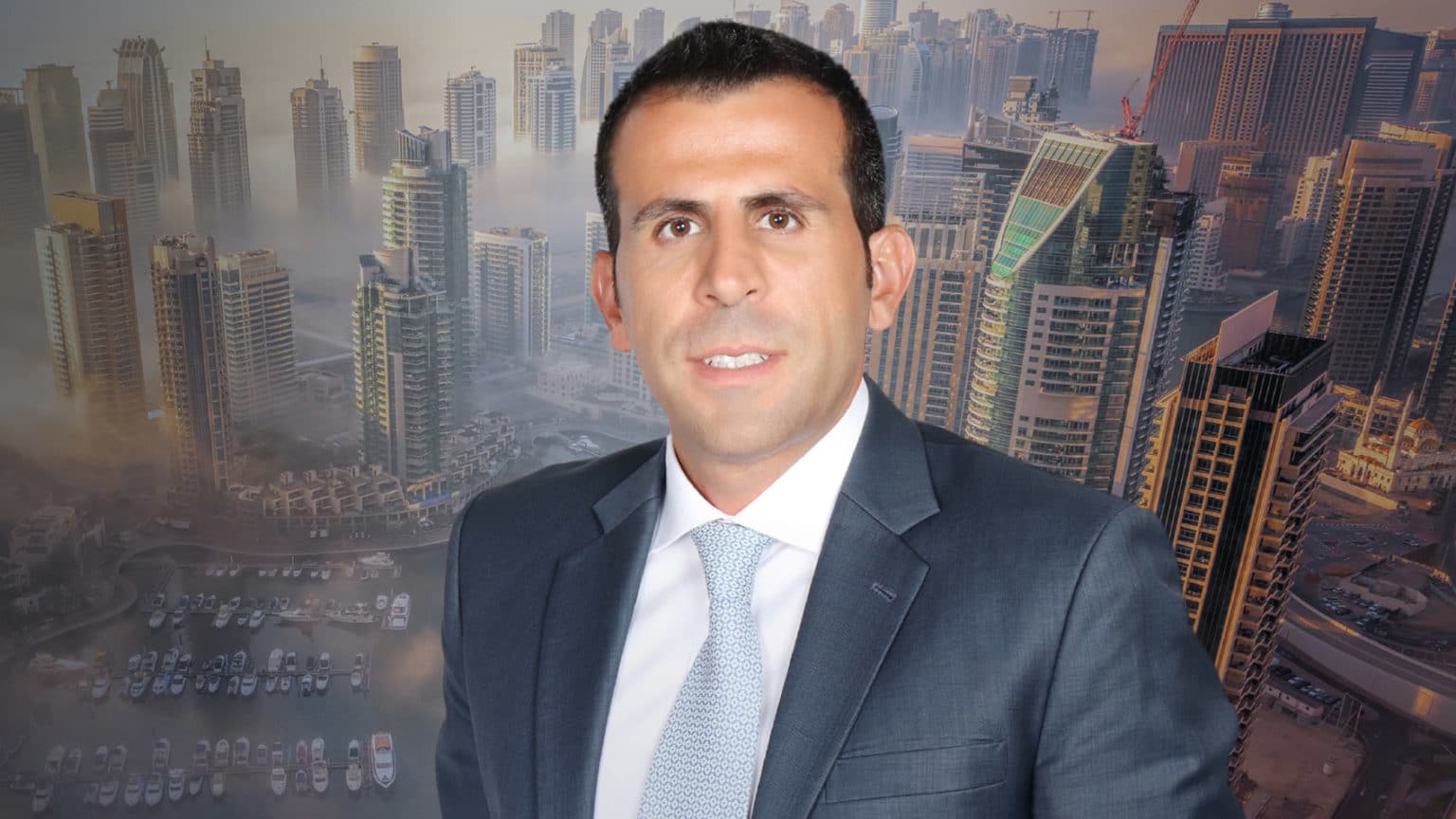 International Security Journal sits down with Fredy Issa, Managing Director of the Middle East, Russia, Africa and Turkey region at BCD.
At a time when some sectors may be starting to struggle under the strain of COVID-19 pressures and supply chain issues, the global video surveillance market continues to grow at a steady rate. An August 2021 report by Omdia revealed that the sector is expected to be worth US$31.9 billion by 2025, growing at a CAGR of 7.1%.
One of the main drivers of this growth is the huge increase in demand for video surveillance solutions being experienced across the Middle East and surrounding regions. New infrastructure projects, the rise of the Smart City and COVID-19 mitigation measures have all led to public and private organisations investing in state-of-the-art surveillance technology.
It is, understandably, an incredibly competitive marketplace but there is one vendor that has positioned itself at the forefront of this Middle East market growth, BCD. With a focus on proactive response and personal service, BCD is the most trusted source for innovative, purpose-built IP video storage solutions.
The company's innovative and award-winning products include video surveillance storage servers, hybrid hyperconverged and cloud-ready solutions, environmentally hardened servers and switches, client viewing stations, networking and professional on-site services.
To continue to expand its business and influence, the provider has appointed Fredy Issa as Managing Director of the Middle East, Russia, Africa and Turkey (MERAT) region. International Security Journal sat down with Issa for an exclusive interview to discuss what attracted him to make the move to BCD from Dell Technologies and what his initial aims and objectives will be in the new role.
Sharing a vision
With 15 years of security industry experience, Fredy Issa is an internationally respected expert in IT, telecommunications and security. Issa joins BCD from Dell Technologies, where he held the position of General Manager of the Surveillance, IoT and Smart/Digital Cities business for MERAT.
He led a team that delivered impressive, profitable growth and hundreds of millions of dollars of annual revenue. Prior to that, he worked as District Manager, Digital Security & CCTV at Dell EMC in Dubai and at GE Healthcare in France as Regional Sales Manager.
Reflecting on his decision to make the move to BCD, Issa said: "I am really happy about this move, we are aiming to make BCD one of the biggest players in the Middle East and Africa market.
"During my time at Dell Technologies, I would compete against BCD in countries such as Morocco, Nigeria and Ethiopia and I was always extremely impressed with the loyal network of partners they had developed. I used to ask myself how they had managed to create these partnerships and then I realised it was because BCD has tailored products for video surveillance.
"From a sales perspective, the leadership team at BCD has a fantastic vision of what is taking place in the market and what is likely to happen next. The company is releasing products that are tailored to the industry and meet the requirements of the customer. We do everything we can to adapt to the market and support our customers."
Issa's move has certainly turned a few heads within the surveillance sector and has even been described as "a seismic power shift in the MERAT marketplace." However, the man himself is focusing on the job in hand: "I will let the market decide on what my move means, what I can tell you is that I will be working hard with my team to continually raise the bar.
"We are going to support all of our partners, all of our end users and we are going to be advisors to all of them. The aim is to significantly increase our market share over the coming months and years."
Empowering others
In addition to Issa's hire, BCD has also welcomed four more former Dell employees:
• Rami Fakhreddine, Regional Sales Manager for Qatar and Gulf States
• Gurhan Yildiz, Regional Sales Manager for Turkey and CIS
• Wael Noureddine, Regional Sales Director for Saudi Arabia
• Hassan Makki, Regional Sales Manager for the United Arab Emirates
Issa believes that this is further proof of BCD's growing influence in the region: "BCD is going through a new phase of its life and is expanding globally. The move that myself and the rest of my team have made shows what BCD wants to do moving forwards. I am confident that BCD can now attract any talent, whether that be in the IT industry or security industry."
It is clearly a very exciting time for Issa and the rest of BCD, but he is fully aware that a lot of hard work lies ahead, with his leadership skills likely to be tested at various points. He stated: "I have been leading teams for several years now and my philosophy is that I always want to empower the members of my team. I want them to enjoy what they are doing as I truly believe that if the employees are happy then the company will be rewarded.
"I want my team members to be trusted advisors for our customers, they are going to be the people that the customer calls when they have a challenge that needs solving. The worst thing we can do is sell on price, we will be selling on the value of the product that BCD has, which is absolutely amazing."
Dream big
The video surveillance sector in the Middle East is going from strength to strength and clearly, the market conditions are right for BCD to continue its upwards trajectory. From Issa's point of view, there is certainly no lack of ambition as to what the company can achieve: "We have a great selection of partners in place and we already know many of the end users and distributors, so we are definitely dreaming big.
"We now have nine fantastic people in place in the MERAT region and we will continue to expand our team. We want to excel in this market, especially in sectors such as aviation, smart cities, government, banking and telecoms. The company has made a significant investment already and that will continue, the ultimate goal is to grow our market share to around 30% in this region."
He concluded: "I truly believe that BCD has a niche place in a niche market, we have an advantage over the competition as there are not many competitors that have been doing this for as long as we have. Over the next 12 months, I think that the company will double again in size and will continue to hire the very best professionals from within the security industry.
"I am hugely excited about what's to come at BCD and I truly believe in the value that the company offers to customers. We will continue to be close to the market and provide tailored solutions for all of our customers. It is an amazing journey that myself and my team are embarking on and I have no doubt that we will help to make BCD one of the major players in the world of security."
The appointment of Fredy Issa and his team is undoubtedly a major coup for BCD. Their experience, expertise and professionalism will play a major role in helping the company to cement its position at the very pinnacle of the industry.
For more information, visit: bcdvideo.com
This article was originally published in the October 2021 edition of International Security Journal. Pick up your FREE digital edition here
Receive the latest breaking news straight to your inbox