Exclusive: Is internet freedom in danger?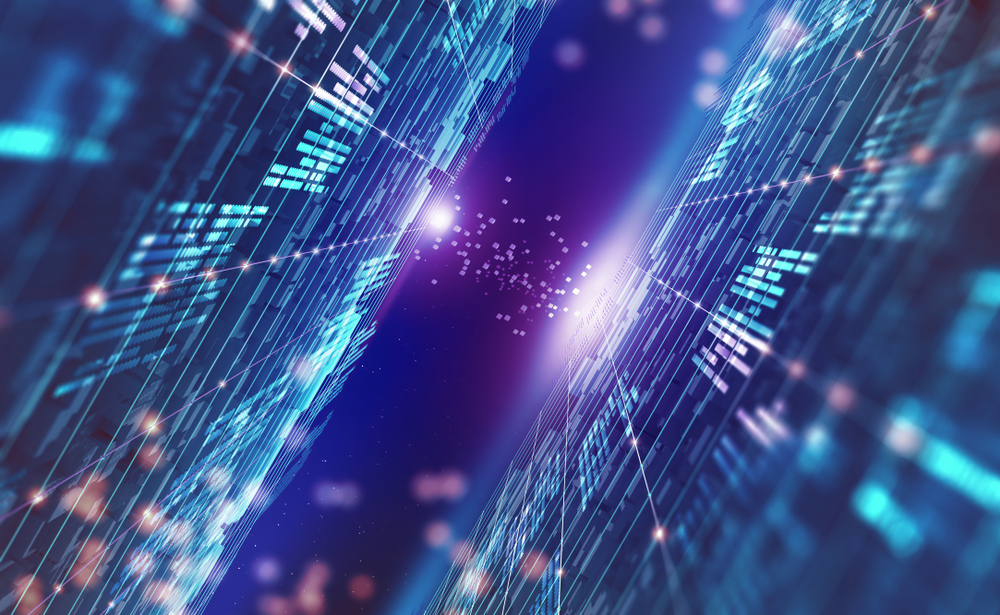 Recent political developments in the United States are threatening internet freedom and cybersecurity across Latin America.
The US-China dispute has taken a dangerous turn. Recently, the US government issued three separate measures – two executive orders imposing sanctions on social media networks, WeChat and TikTok and another to set up a "clean network" program – that, come mid-September, will prohibit any US citizen or company from conducting business with those apps' Chinese parent companies, Tencent and ByteDance respectively.
While these efforts take aim at legitimate security concerns, the hawkish measures were surely intended, at least in part, to strengthen President Donald Trump's chances of winning re-election in November. Given the bipartisan support for national security pressure on China, the orders may well prove helpful in that regard.
But the three measures' wider effects are far more consequential, even for Latin America, where there are many problems already, ranging from poverty and inequality, high insecurity rates, battered economies and weak legal frameworks that provide fertile soil for public and private corruption.
Unintended consequences
Mr. Trump's political pyrotechnics – part of a years-long strategic campaign against Beijing that includes tariffs on hundreds of billions of dollars' worth of Chinese products, restrictions on Chinese technologies and sanctions against Hong Kong and Beijing officials – may not even achieve their intended ends. Paradoxically, this latest crackdown threatens to actually hurt US corporations and speed up deglobalisation. After all, China makes up roughly 19% of global GDP in a deeply interconnected global economy, so e-commerce companies such as Amazon will need to rethink how to source the hardware and software that power their global cloud infrastructures, while companies that partner with ByteDance and Tencent could experience devaluation and retaliation. Tencent is one of the world's largest tech firms, with stakes in video game studios, social media apps and music companies around the world. US companies, including Visa, Mastercard and Starbucks, also use WeChat's e-commerce functions in China and they may be forced to reconsider their footprint there.
The world is changing rapidly and the magnitude of such changes and their consequences are still unpredictable, but for Latin America will undoubtedly not be free. COVID-19 has strongly impacted the countries' economies in the region, as well as the mood of the population, but has also drastically impacted on the business and operations of companies, large and small. Many of them forced to make relevant transformations to continue operating in this new context, or as we like to call it today, the "new normal".
COVID-19 has also significantly affected criminal activities, in most cases favouring them, mainly because security forces were called to take care of the pandemic management overnight. In addition, illegal businesses have also seen its prices increased, such as drug trafficking, which, due to transit restrictions, move their prices up implementing at the same time new operations procedures and logistics such as door-to-door delivery.
This cocktail will have a massive impact and make up this new Latin American reality. And now, in this critical moment, these actions by the US government threaten the internet itself, that is being precisely one of the basics for the reconstruction of public and private sector operations after the initial impact of the pandemic.
If the measures proposed by the US government were fully implemented, they could shatter the foundations of a free and open Internet, strengthen authoritarian governments and accelerate the unravelling of economic interdependencies that fuelled the most successful half-century in human history. And while it will be virtually impossible to enforce these orders, which already face legal challenges, the damage is already being done. Indeed, by signing these orders, the United States government has ended its long-standing role as a guarantor of a free, interoperable and neutral global Internet. This, which was somewhat unthinkable, is already happening and its influence over Latin America will be inevitable.
The knock-on effect
How will the heads of state in Latin America take this gesture from the US government? This is an unanswered question yet, but it will definitely attract their attention, that the government that watches over freedoms around the world, changed its position. If this were really the case, it will be interesting to observe what the representatives of presidential regimes in Latin America will do. Regimes where the president assumes all power and intervenes directly in most decisions, minimising the importance of congress or parliament and leaving aside what was established by the National Constitution (known in Argentina as "Unicato", in relation to the presidency of Miguel Angel Juárez Celman from 1886 to 1890). These regimes will definitely be willing to make use of these measures in its favour, to reinforce its already autocratic methods.
Let's see then, what position the countries and especially the heads of state, will take in Latin America in the face of these threats to the freedom of Internet. Surely the reaction will be diverse and probably incongruous, something that is normal in the cluster of Latin American countries, that in fact are far from operating as a group. What is certain, is that this attitude of the American government will not go unnoticed by governments like Venezuela, or even Argentina where the security minister of the current administration spoke earlier this year about a cyber-patrol project and had to backtrack because of the serious criticism she received, both from the opposition and from various human rights organisations. Now, with the United States proposing controls over the Internet, this can reinforce ideas in that regard that are likely to be dormant in many Latin American governments.
The next chapter of the Internet will be written in the next few years. As the United States and China fight for the supremacy of the Internet, emerging and developing countries are in anticipation of what may eventually happen and how it will impact their unstable and cyclical realities that continuously fail to rise in the waters of current globalised economy.
Authors
Robert Muggah is a Principal of SecDev Group and Founder of the Igarape Institute.
Rafal Rohozinski is a Principal of the SecDev Group.
Pablo Correnti is Principal at IS Consulting and Co-Founder/VP of CAPSI Argentina.
Receive the latest breaking news straight to your inbox