Exclusive: Five retail security trends that will continue post-COVID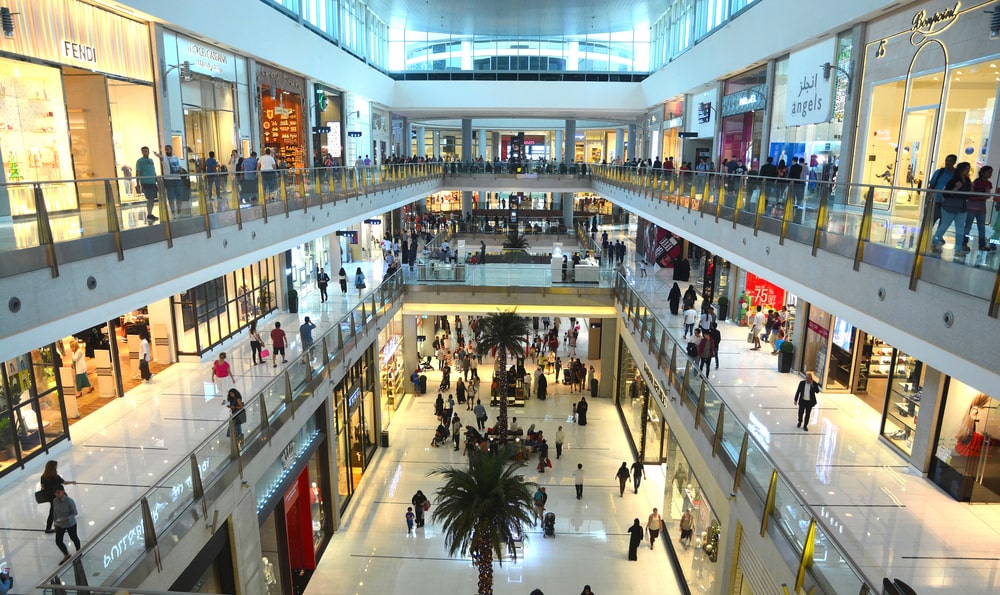 The COVID-19 pandemic led to several retail cybersecurity trends, especially as more people prioritised shopping online to reduce their potential exposure. Here are five ways that the novel coronavirus will continue impacting cybersecurity even after the global health threat eases.
Retailers must mitigate the risks associated with virtual tech
Even as retail stores reopen after government-mandated closures, people don't feel as safe shopping as they did before the pandemic threatened the world. A study published in May 2020 showed that 65% of women and 54% of men do not feel safe trying on clothes in dressing rooms. Many retailers responded to people's unease by investigating virtual try-on options for apparel and cosmetics.
As retailers ramp up their interest in those offerings, they must understand that those options could increase the available attack surface and raise data privacy risks. A 2019 research paper provided a hypothetical scenario of a hacker compromising a virtual try-on product, then tormenting victims with body shaming, cyberstalking and bullying.
Stores will double down on efforts to warn of fake coupons
Fake coupons posed problems for retailers before COVID-19, but some scammers intensified their efforts recently. Offers of coupons usually circulate on Facebook and typically urge people to act quickly to avoid missing out.
Representatives from Trader Joe's got word of a scam promising a US$250 coupon to people who filled out a survey about the retailer. The brand's website promptly warned consumers that the company does not offer coupons, discounts or gift cards as online rewards. People can expect to see more proactive responses like that after the pandemic. If retailers do provide online coupons, they may only give them through secure portals or during in-person visits.
Retail brands will reduce their cybersecurity budgets
Recent research about how COVID-19 changed cybersecurity spending anticipates numerous changes on the horizon. In the retail sector, analysts expected a contraction in cybersecurity budgets due to lost revenues brought about by the pandemic. They pointed out, though, that some retailers prioritised cybersecurity expenditures concerning digital payments because their customers shop online more frequently.
Another study found that 56% of people purchased groceries or healthcare items online and half had not done so in the past. Some may not go back to their old ways, even once they feel safer. However, criminals orchestrated new scams during COVID-19. If retailers must reduce their budgets, they should do so carefully to avoid preventable cyberattack risks. Retail cybersecurity is an ongoing need.
Retailers will pay more attention to app security
Another of the enduring cybersecurity trends identified recently relates to application security. People used apps frequently before COVID-19, but now many do so for an expanded set of reasons. Those who primarily relied on apps for entertainment shifted to using them to get goods delivered or arrange curbside collection options.
Like the increased interest in online shopping, the app usage rise is another trend likely to persist after the pandemic. Thus, one of the retail cybersecurity trends set to remain prominent for the foreseeable is increased time spent during and after development to keep apps free from vulnerabilities. Retailers will begin to see the connection between insecurities and potential issues that taint people's perception of brands.
Stores will work to cut contactless risks
A study published in August 2020 showed that 67% of retailers began increasing contactless payments since January. Of the segment of brands accepting them, 65% cited concerns about cybersecurity and data privacy risks.
Since many retailers are now on board with contact-free payments, they'll need to include related risk-minimisation strategies in their cybersecurity plans. Implementing multifactor authentication (MFA), encrypting all transactions and following all payment data handling and storage requirements associated with accepting card transactions is vital.
These retail cybersecurity trends will shape the sector
People commonly study cybersecurity trends to get an idea of what's on the horizon. Some brands will need to focus more on emerging issues, but others will decide it's best to continue doing as they have done while monitoring new threats.
Devin Partida is a technology writer and the Editor-in-Chief of the digital magazine, ReHack.com. To read more from Devin, check out the site.
Receive the latest breaking news straight to your inbox