Exclusive: Expanding the horizons of air cargo security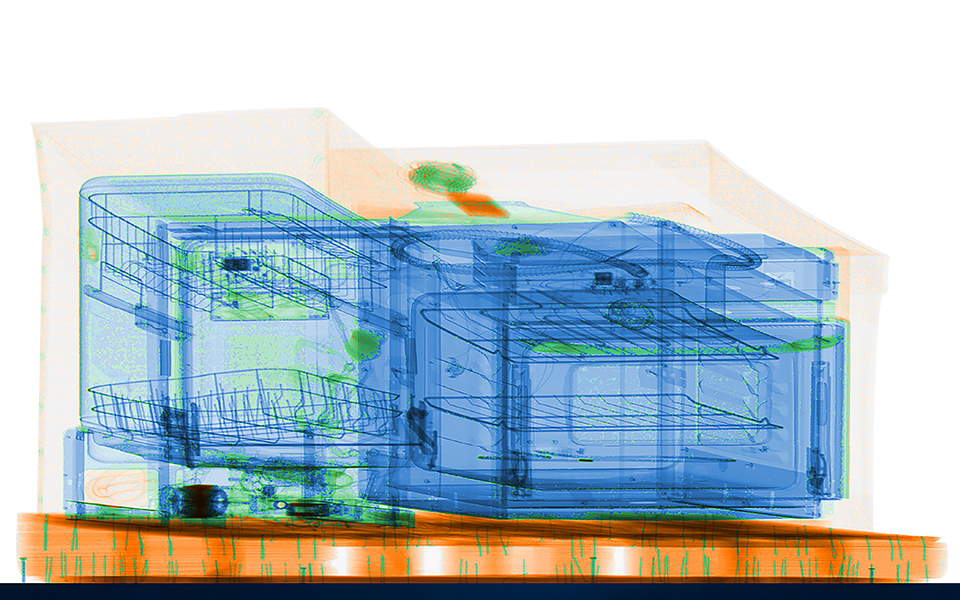 Astrophysics is taking air cargo security to new heights with innovations such as the world's first 360 3D CT cargo system.
Immediately after 9/11, US and governments worldwide moved to strengthen passenger and air cargo screening procedures. The US Aviation and Transportation Security Act (ATSA) was enacted into law, establishing the Transportation Security Administration (TSA) and requiring checked and carry-on luggage be scanned prior to takeoff.
To enhance air cargo security, the Department of Homeland Security (DHS) was mandated to establish a system to screen 100% of cargo on passenger aircraft by 2010. However, the technology and mechanisms to achieve effective screening have remained elusive and it is widely acknowledged that even today air cargo security still falls short of Congressional requirements.
In 2020, the US Air Cargo Security Technology Working Group (Air Cargo STWG) identified technology capability gaps in achieving mission critical objectives, including the inability to screen dense objects or heterogeneous pallets and the overall need for enhanced technology to effectively screen diverse cargo commodities.
Air cargo challenges
Everyone is familiar with the last decade of increasingly stringent airport security of passengers and carry-on luggage. Shoes had to be removed, liquids separated and electronics scanned individually. But what about air cargo? Achieving an equivalent level of security in the air cargo sector required by law has been a much greater challenge. Air cargo is more complex than checked baggage. Cargo typically arrives palletized and shrink-wrapped and its size, shape and density vary widely. Electronics, medical supplies, precious metals, artwork and fresh produce are just a sample of the wide range of cargo that security personnel must inspect. Checkpoint x-ray scanners designed for passenger bags are not suitable for cargo because they lack the size and power to scan such diverse, tightly packed cargo shipments. This often means many of these shipments must be unpacked and each piece screened individually, leading to costly delays.
Astrophysics recognised this challenge and spent nearly a decade developing a proven air cargo screening solution. Guided by its deep industry knowledge and technological expertise, Astrophysics has engineered systems capable of screening dense and complex cargo without the time-consuming and expensive process of screening the contents individually – so-called "break bulk."
Astrophysics – R&D and a legacy of firsts 
For nearly two decades, Astrophysics, a privately owned US x-ray security manufacturer, has shaped the security industry by establishing a legacy of innovative "firsts". Astrophysics' Founder, CEO and CTO, François Zayek is an engineer who has spent more than 30 years designing next-generation x-ray products. He has forged the company around a relentless commitment to R&D. Astrophysics was the first to introduce Six-Colour Imaging, Remote Diagnostics and Real Time Diagnostics, advances which have since become industry standards. Today, Astrophysics has over 30,000 products installed in over 150 countries. It is the #1 manufacturer of x-ray scanners for the critical infrastructure market and its legacy of advancing the industry with innovative screening technology continues today.
MVCT: The world's first 3D CT cargo system
Astrophysics raised the bar again in 2019, unveiling the world's first 3D CT cargo system, the Multi-View CT (MVCT). The MVCT is a disruptive technology that combines multi-view radiographic (x-ray) transmission with 3D computed tomography (CT) to produce 360° 3D imaging, with 4x the speed and 2x the power of conventional cargo systems.
The MVCT is the first x-ray scanner to employ a 450kV generator, 2x that of conventional systems, allowing screeners to see through extremely dense materials and identify threats other systems cannot. Its threat detection capabilities include identifying sheet explosives hidden on top of pallets and finding threats positioned away from the generator power source.
Screening up to 60 pallets per hour, the MVCT sets a new industry benchmark at 4x the speed of conventional cargo systems. The impressive imaging brings the same quality and resolution from checked baggage systems to the air cargo arena, virtually eliminating the screening challenges this industry frequently faces.
Industry-best imaging
Image quality is the most significant factor in effective threat detection. Systems that can penetrate dense cargo enable screeners to more accurately inspect its contents. The clearer the image, the faster a decision can be made and the sooner the cargo can be cleared for secure air transport.
The MVCT has unparalleled dynamic range, delivering incredibly rich and detailed image quality. Images are captured with 16-bit imaging, nearly at the 18-bit level used in medical CT imaging and up to 6x the resolution of competing security systems. The MVCT's superb, high-resolution makes it possible for screeners to identify very small objects in tightly packed cargo. The incredible imaging capabilities of the MVCT improve threat identification, reducing the number of false alarms and eliminating the need for costly "break bulk" physical inspections.
Truly revolutionary, the MVCT is the first system that gives security personnel the ability to inspect pallets from multiple angles using real-time 3D reconstructions of scanned cargo. The industry's most advanced CT imaging system allows screeners to rotate the image 360° in any direction on screen to readily identify and isolate threats anywhere on a pallet. Operators can even focus their analysis on any section of scanned cargo, moving slice-by-slice through the entire pallet.
The MVCT was designed at the Astrophysics Research Center (ARC) in California. The 3D CT reconstruction algorithms were developed in collaboration with US DHS ALERT (Awareness and Localisation of Explosives-Related Threats) Center of Excellence (COE). Additionally, the MVCT received support from the DHS Science and Technology Directorate and TSA, as well as multiple foreign government regulators.
After more than five years of extensive testing, the first MVCT was deployed at JFK airport in New York in 2019 with enormous success. Additional MVCTs will be deployed at London Heathrow and Paris Charles de Gaulle airports in 2020-2021. The MVCT is currently pending US TSA qualification.
Astrophysics' innovation pushes what is possible with cargo screening technology, developing systems with greater power and penetration to accelerate the flow of commerce. Before the MVCT 450kV was introduced, Astrophysics launched the industry's first 320kV x-ray scanner. Similarly-sized systems utilise 200 or 300kV generators, offering less penetration and requiring more time-consuming and costly break-bulk inspections.
The Astrophysics advantage
With both the revolutionary MVCT and powerful conventional cargo scanners, imaging is not the only feature that sets Astrophysics apart from the competition. Our line of cargo scanners includes both single-view and dual-view systems, along with generators ranging from 200kV up to 320kV. Further, component parts, system design and cost of ownership all factor into overall system effectiveness and this is another area where Astrophysics scanners excel.
One example is the XIS-1818DV 320kV air cargo scanner. Performance-wise, the Astrophysics system has better imaging, steel penetration and is more robust compared to competitors' 300kV systems. The 320kV generator is a modular design, meaning individual components can be quickly replaced if they fail. Comparatively, most 300kV generators are monoblock and the entire set needs replacement if any parts fail.
The Astrophysics 320kV generator also uses ceramic x-ray tubes instead of traditional glass tubes, which are more resistant to electrical arcing and have longer lifespans. A glass tube has a typical lifespan of no more than two years, while a ceramic tube has a five to seven year lifespan. Many tube manufacturers even refuse to make glass tubes beyond 200kV, simply because of their high failure rates. However, a glass tube is less expensive than ceramic, which means that competitors can have a lower system price and then charge customers later for costly replacement of glass generators.
The XIS-181DV 320kV offers better reliability and lower lifetime costs than similar air cargo units. Astrophysics scanners are more robust because their frames are made of thicker gauge steel that is strong and durable. The system designs are also modular and spare parts are less expensive, reducing cost of ownership significantly versus other scanners that use costly monoblock glass generators. Further, the Astrophysics XIS-1818DV 320kV – first deployed in 2011 – is field-proven in locations that include military bases under extreme environmental conditions. Like all Astrophysics units, the air cargo scanners are designed and assembled in California, USA, adhering to the highest quality design and assembly standards.
The future of air cargo and world-class service
The air cargo sector is changing rapidly. Globalisation and the growth of online commerce have altered customer expectations. To remain competitive and secure, air carriers must optimise their security without impeding the flow of commerce. Astrophysics is constantly adapting to these new challenges, our world-class service and customer-centric approach ensures customers achieve their security objectives.
The Astrophysics service department receives feedback from customers across the globe, praising the company's reliability and quality. Its global service network of more than 1,000 certified Field Service Technicians are available day or night, anywhere in the world, to ensure customers' systems are running efficiently and effectively around the clock.
A bold approach to air cargo security
Astrophysics' focus on innovation truly sets it apart from its competitors. It believes the best way to maintain a strong, healthy business is to simply deliver customers the most technologically advanced x-ray scanners. Privately owned, Astrophysics is not focused on short term stock value, but is driven by long-term, product-focused strategies and recognises comprehensive air cargo security requires vision to innovate new, effective solutions.
After witnessing the company's advanced technology firsthand, an official from the US Commercial Service said Astrophysics was "the best kept secret in the industry." With its air cargo growth, innovative CEO, powerful screening solutions and even the launch of its new website, the company is determined to continue developing systems that protect passengers and air cargo both on the ground and in the skies.
For more information, or to connect with an Astrophysics x-ray security expert, please email [email protected]
This article was published in the June 2020 edition of International Security Journal. Pick up your FREE digital copy on the link here
Receive the latest breaking news straight to your inbox