Dataminr sets new industry standard for real-time alerting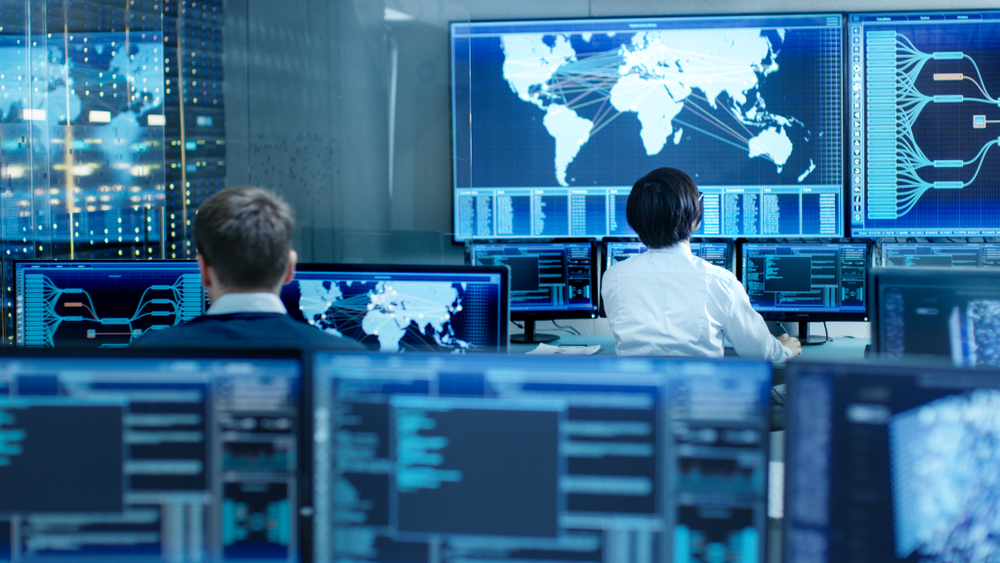 Every organisation must embrace risk as part of its existence, from the early formation of a startup company, to the largest, most mature Global 1000 brand. As companies evolve, they must adapt to the inherent risks that are all around us every day—from a global pandemic to localised risks and hazards that can cause business disruption or pose concern for the safety and wellbeing of their employees. While the type, breadth, depth and duration of risks change constantly, the overarching challenge for the enterprise remains the same—to protect their people, brand, physical and virtual assets in the face of global uncertainty.
Dataminr Pulse
To that end, Dataminr recently released Dataminr Pulse, which brings together an advanced suite of capabilities to establish the new industry standard for real-time alerting for the enterprise. Leveraging cutting-edge AI to detect the earliest signals of unfolding events and with state-of the art workflows to ensure the most relevant information is delivered, Dataminr Pulse is an essential tool for identifying emerging risks in an enterprise setting.
Core features include:
Tailored Real-Time Alerts
Seamless Workflow Integration
Enterprise-Class End User Management
Ongoing Customer Success
Dataminr's AI platform processes billions of units of public data per day from more than 75,000 public information sources, alerting customers to emerging risks. Leveraging the groundbreaking, real-time AI platform, Dataminr Pulse detects and alerts on high-impact events that are critical to the enterprise. The platform gives enterprise decision-makers the earliest visibility into critical incidents as they develop, allowing them to respond with speed and confidence.
Within an enterprise organisation, those tasked with identifying and responding to risk and the executives who oversee those different functions, are at an important inflection point in their evolution. While the Security team often takes the initial lead on identifying and mitigating risks, the impact to the organisation can require fast decision-making and efficiency from many departments—from HR to Facilities, from Communications to the C-suite. Companies mitigate risks by delivering relevant information at the right time, to those across the enterprise who are best equipped to take action. Dataminr Pulse provides value in three key areas of risk management:
Real-Time Awareness: Dataminr Pulse delivers the fastest alerts about the things that matter most to your organisation. By utilising 55,000 public data sources, Dataminr is unmatched in its speed, scope and depth of alerting. Security teams regularly cite early awareness as their most powerful asset in managing risks.
Relevance and Personalisation: Dataminr Pulse includes new features that enable you to heighten the level of relevance and specificity of the alerts. These personalisation capabilities significantly increase the actionability and value of real-time information to the organisation. A wide array of global and hyper-local data sources provide rich context around an event as it happens.
Integrated End User Management and Workflows: Dataminr Pulse includes new administrative tools that allow companies to tailor experiences for individual end users on the product —for example, giving a local branch office the information needed to understand risks to their own facility. It's important to connect the dots fast when a situation arises and make sure that teams have a common operating picture. With Dataminr Pulse, client teams have access to a simple and efficient Hub to deploy, scale and manage Dataminr Pulse securely across large organisations. The Hub gives administrators control so that end users across the enterprise receive the right alerts as they happen, based on their job function and priorities, while giving administrators unique insights into the end users and corporate locations they manage, making the workflow a natural extension of what they already do.
Dataminr Pulse is an essential tool for identifying, managing and responding to risk. Learn more here.
By Brooks Crichlow, Vice President of Product Marketing, Dataminr
Receive the latest breaking news straight to your inbox