Dahua WizMind offers comprehensive AI solutions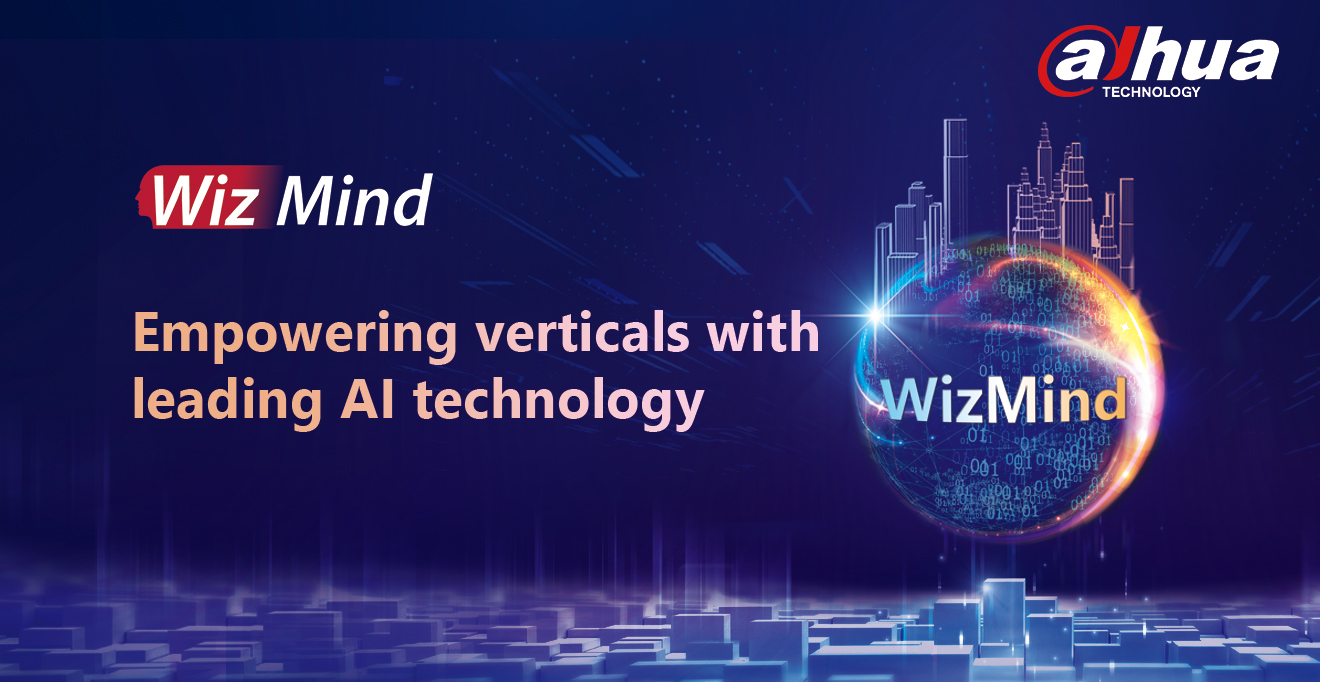 Dahua Technology has released WizMind, a portfolio of solutions composed of project-oriented products including IPC, NVR, PTZ, XVR, thermal and software platforms, delivering precise, reliable and comprehensive AI solutions to verticals including government, retail, energy, finance and transportation.
WizMind based on Human
Powered by AI chip and deep learning algorithms, WizMind provides comprehensive human-oriented solutions including face recognition, privacy protection, human video metadata, people counting, stereo analysis, etc., enabling a rapid and precise reaction on what matters to you. In addition, it provides more precise and effective AI search to locate the targets, generating various data of human for business analysis.
To protect people's portrait data, WizMind provides outstanding Privacy Protection. Based on deep learning algorithms, WizMind supports real-time mosaic masking of the human face or human body detected in the monitoring area, which is needed in courtroom scenarios and is valuable to retailers who can optimise their business through intelligent analysis of customer flow recorded without violating privacy or GDPR.
WizMind based on Vehicle
WizMind boasts multiple vehicle-based AI solutions, such as ANPR and vehicle metadata, illegal parking which provides more attributes of vehicles for easy control, quick search and business analysis. It is widely used in urban roads, residential community entrances, parking lots and toll stations.
By extracting and comparing plate numbers with the database, ANPR helps managers of parking lots and city roads improve efficiency of vehicle management with functions like Blacklist Alarm and VIP Recognition. ANPR also supports Vehicle Tracking, which helps police efficiently locate the suspicious car according to the crosschecking result. Currently, the ANPR is able to recognise plate numbers in over 58 countries.
WizMind with Thermal Technology
WizMind combines deep learning algorithms with thermal imaging technology to help users achieve ultra-long distance monitoring in harsh environments, non-contact temperature monitoring and early fire prevention.
With an accuracy of ±0.3℃ and a speed that monitors three people per second, Dahua High Accuracy Body Temperature Monitoring Solution has been widely applied to transportation hubs, financial institutions, commercial complexes, schools and other places all over the world, joining the global efforts in the pandemic prevention and control.
WizMind Ecosystem
Initiating openness and collaboration, the series is compatible with mainstream third party technology partners, such as Milestone, AxxonSoft, ISS and others. Furthermore, WizMind Ecosystem provides the DHOP and sufficient API for our technology partners, enabling them to combine real AI joint solutions to our common customers and a series of marketing activities will be engaged with our ecosystem partners.
Receive the latest breaking news straight to your inbox