ICT enables installers to customise sites with ease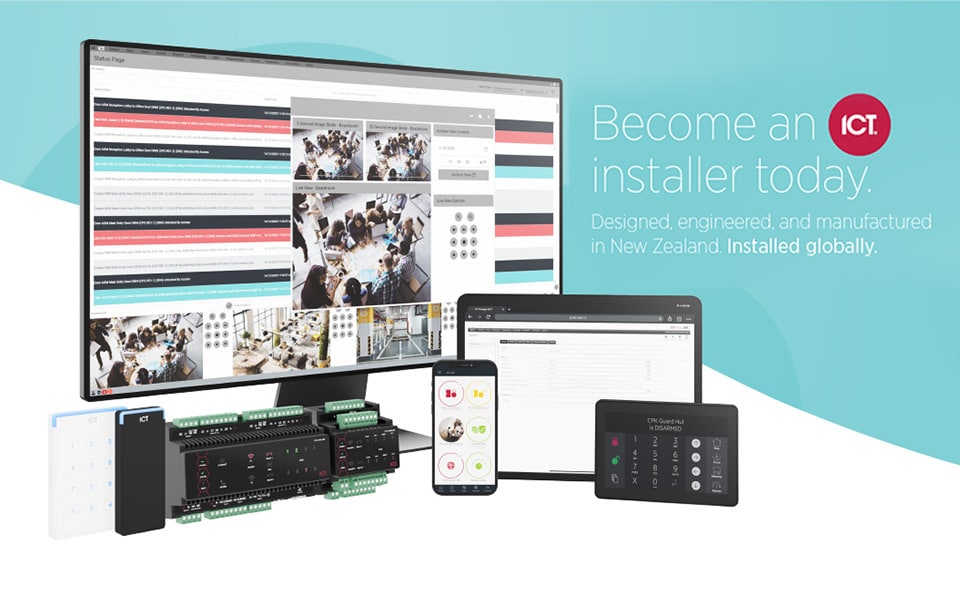 No site is ever the same, this is especially true in 2021. Intrusion detection and access control are now at the forefront of business and property owners' minds, all vying to offer a safe working environment for employees while providing an inviting atmosphere for customers. With varying site requirements and customer expectations, is there a Swiss Army Knife solution out there?
The simple answer, yes.
New Zealand-based ICT have the answer many security installers are looking for. Protege is a unified access control, intruder detection and building automation solution. It allows installers to customise sites with ease and provides an intuitive single source of truth UI to manage one, or many sites.
Protege WX is a unified single site platform. The wizard-driven, secure browser-based system offers expanded functionality through third-party integrations such as wireless locking.
For enterprise sites, Protege GX is a highly customisable server-based platform with interactive floor plans and extensive reporting capabilities. It can be configured to suit any business requirement thanks to third-party integrations with biometrics, VMS, wireless locking, elevator, building management and intercom solutions.
Security is paramount, with encrypted DESFire physical cards, ICT mobile credentials and high-security communication via ICT RS485 or OSDP, working in tandem with multi-factor authentication and added site encryption tools.
To make the platform even more compelling for installers, ICT manufactures all controllers, expanders and output modules in New Zealand. These DIN rail products minimise installation effort and maximise space in your cabinet. A mobile app is also available for both the Protege WX and GX platforms, so end users can manage site controls and mobile credentials from the palm of their hand.
ICT is currently expanding operations in Europe and is looking for new security installers and distribution partners to support this growth. Visit https://info.ict.co/info-request to request more information on becoming a partner.
Receive the latest breaking news straight to your inbox