Bradbury Group welcomes new Managing Director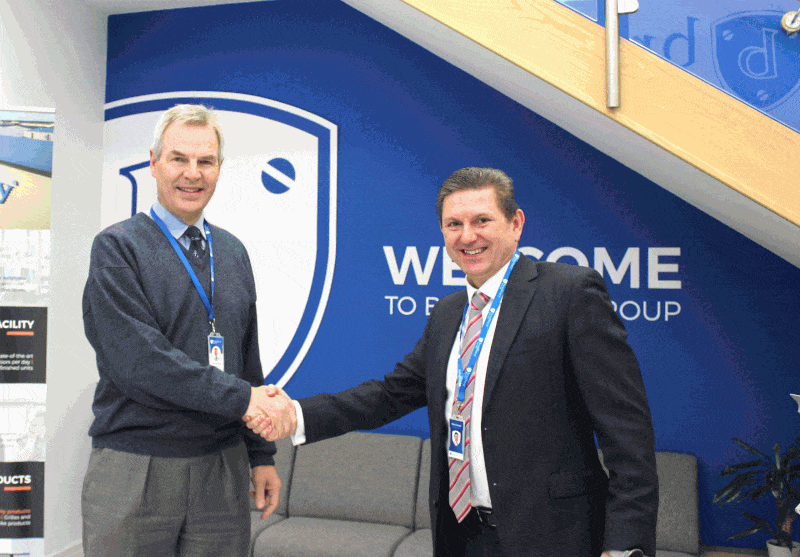 Bradbury Group is pleased to announce the appointment of Mike Everard as Managing Director.
Everard joins Bradbury Group at an exciting time for the company. His focus over the coming months will be on delivering the ambitious growth strategy set in 2021, as well as expanding on the company's world-class manufacturing methods and providing employees with an exceptional place of work.
Manufacturing expertise
Everard is motivated by manufacturing, technology and innovation and brings with him a wealth of experience in similar senior leadership roles. This extensive expertise will help to drive Bradbury Group forward towards achieving the company's growth plan. He stated: "It is an honour to serve as the Managing Director for Bradbury Group. I am very excited to lead such an accomplished business to its next milestone."
A focus on people
Bradbury Group continues to develop its employee offering and one of his first priorities will be to continue with the foundations set in this area. Everard comments: "I believe our employees are our biggest asset and should have a voice as to how we value our work, do things right and serve our customers."
Tim Strawson, Director and Owner said: "I am delighted to welcome Mike to Bradbury Group. Mike was selected because he is a people person and has an excellent track record of growing manufacturing companies. Mike has extensive experience in the steel fabrication and the water industries and his experience in this area will be very valuable to us."
For more information, visit: www.bradbury-group.com
Receive the latest breaking news straight to your inbox