Exclusive: Boosting situational awareness in your command centre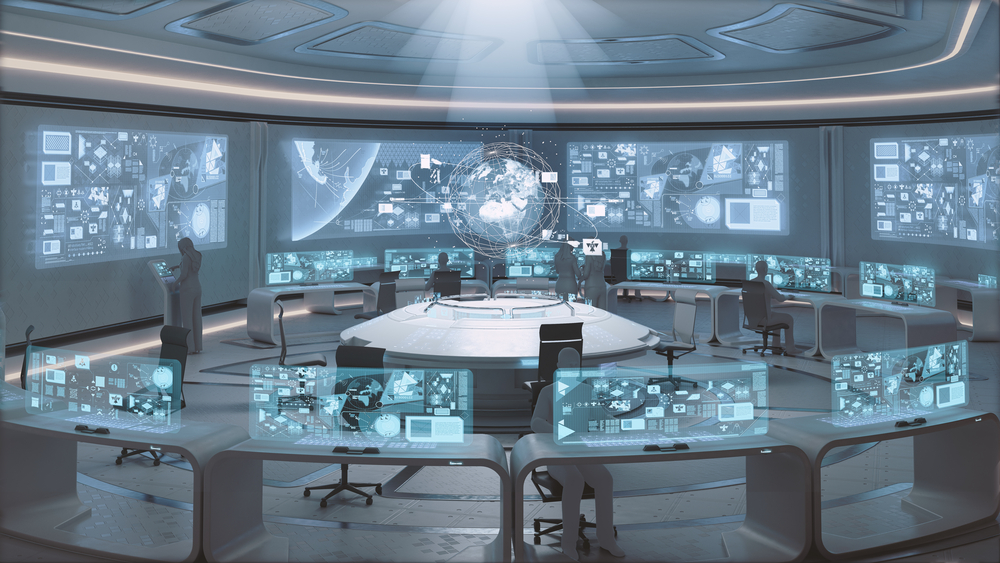 Sean Garcia, Director, Enterprise Command Centres at SureView Systems discusses the company's latest software and details how command centre operators are responding to the COVID-19 threat.
What makes SureView unique from its competitors?
I think it starts with our customers, we have been lucky to work with some leading technology and global companies who have been developing innovative security programs within their organisations. When you have customers that are eager to constantly improve and expand their operations it energises our team—it creates an atmosphere where everyone is striving to improve and build better products. Since we started, we have always tried to build products "in the kitchen of doing the job". It never ceases to amaze us what you learn when you work alongside people who use your products every day. It all sounds easy but it involves really embracing change, because every customer is different and nothing ever stays the same.
What are the headline features of SureView Operations (Ops)?
It's a simple to use response platform for running security command centres. Any sized organisation, in any sector, that operates a security control centre will benefit from Ops. The platform provides a single interface—a single pane of glass actually—for operators to coordinate all aspects of security response, from the action plans they need to follow, to the nearby cameras that provide critical situational awareness, to simple maps so remote workers have context of where the event is occurring, to a view of all the available officers that can be dispatched to help with the response. Ops is delivered as a SaaS (Software-as-a-Service), which means security leaders don't need to embark on a large project to overhaul their operation, they can start today and be fully operational in as little as a week. We offer a 30-day-free-trial and after that it starts from as little as US$50 per user per month.
How does it make life easier for operators?
No more jumping back and forth between different systems to find alarms, contact details, camera names, available officers, response procedures, maps, etc. Security teams only need to learn a single interface and this is particularly important in a crisis, when the collective "blood pressure" of the operation goes through the roof. Having all this information readily available in a single click makes the job easier and leads to happier teams who can collaborate more easily.
Why is it important that every action of an operator is recorded in real-time?
Auditing and compliance requirements for security operations teams can be time consuming and often feel like a distraction. And worse, with all the change we are experiencing with the pandemic, there is a good chance that enforcement and compliance of policies will slip and overall risk will increase. SureView Ops tracks every action taken by operators as they do their job, in a time and date stamped audit trail. They don't have to complete time consuming or distracting extra steps in order to create, share and store post-action reports required for management or compliance.
It also provides an invaluable tool for investigation and training, it takes the guesswork out of piecing together what happened after the event.
Command centre response to COVID-19
How are command centres responding to COVID-19?
No two organisations are doing the same thing. For instance, we had a large customer who was impacted by a member of their team testing positive for the virus, causing an urgent requirement for all operators to work remotely.
Another undertook a track-and-trace program, implementing a series of new policies and processes enforcing the response when employees reported positive. While a third implemented video analytics to detect fever at key building entry points, with positive alerts being sent to the command centre to initiate the appropriate response.
We wouldn't suggest that we can anticipate all of the problems—they are developing and changing every day—or that our software can address every use case. What we can say with confidence is that when it comes to our software we are seeing that right now, during COVID, it is being used very successfully in six key areas:
The flexibility to run their operation remotely so if a member of their staff tests positive, or local ordinances force remote working, they can do it seamlessly.
The ability to create and enforce new policies on-the-fly—again no matter where their team is located.
Maximising team collaboration—particularly when working apart, it is critical that everyone is on the same page and able to provide mutual support.
Simple ways to take in alerts and video from a variety of different devices—there is nothing that gives better situational awareness than video and Ops can bring in all their cameras using open standards. Utilising the same standards approach, alerts from almost any device can be received. Today it may be fever detection alerts, tomorrow room occupancy limits.
Managing risk, to ensure compliance and audit requirements don't get lost in the shuffle.
To take action today, they are looking for simple solutions their teams can pick up immediately and that deliver value. Importantly, no one has the luxury of elaborate projects that take months to implement or require large capital programs.
What does the future roadmap look like for SureView over the next 12 months?
In the immediate term we are planning on further extending our Field Operations Module with more mobile services – our goal is to put as much power in the hands of the people who are on-scene and can provide critical context. As part of our mobile strategy we are also sure our user base will be pressing for key features like mass notification to be seamlessly integrated with the platform.
Beyond real-time response we are also investing in the development of an investigations product we plan to call, 'Cases'. The goal of this new product is to simplify incident management, delivering a flexible interface that fits the needs of different organisations and workflows. Like every SureView product we have developed this alongside our customer and, unlike many incident management systems, it's been designed specifically for security operation teams.
Beyond this we are looking at new ways to leverage AI and machine learning to provide our customers with greater insights into their data and to use this data to improve the performance of operational teams. The beauty of AI is that it can quickly identify trends and patterns in large data sets. For instance, it could quickly identify that an incoming alarm rarely occurs at a specific building, at this time of day. Identifying this as an anomaly, the system is trained to take action to automatically escalate the priority of this event, immediately bringing this to the attention of an operator.
This type of analysis can then be used to make real-time predictions about the most efficient way for operators to respond to events. This is particularly important as the amount of data that is available to security teams for situational awareness is growing every day–all of this data has the potential to overwhelm operators with 'information overload'. Our goal is to use AI to filter out the noise, so they can focus on what's most important for a speedy response.
Receive the latest breaking news straight to your inbox