Boon Edam confirms participation in first virtual GSX+ event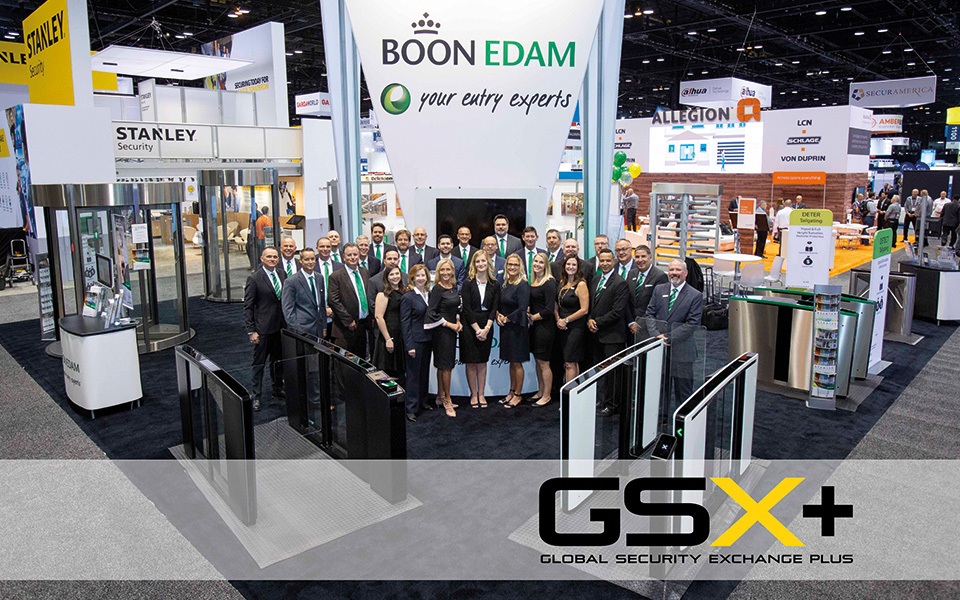 Boon Edam Inc., a global provider of security entrances and architectural revolving doors, has announced that it will be exhibiting in the first virtual Global Security Exchange Plus (GSX+) conference, 21-25 September, 2020. The company will be introducing a new optical turnstile, the Speedlane Compact and will also be presenting an educational session about "Scalable Security" at the event.
This year, the ASIS International organisation is presenting GSX+ as a fully virtual conference to provide the security industry with a forum to learn, network and collaborate in this pandemic year. With more than 80 educational sessions and a virtual Marketplace, GSX+ is offering attendees and exhibitors alike the same high level of community and education opportunities offered each year at the show, now from the safety of their own homes.
"We are excited to be participating in this groundbreaking event," said Tracie Thomas, Vice President of Marketing, Boon Edam USA. "We look forward to connecting with other security professionals to discuss how they can secure their facilities from unauthorised access and also adjust their entrances to accomodate COVID and 'return to work' planning."
New Compact optical turnstile for smaller spaces
In its Marketplace Profile, Boon Edam will be demonstrating the new Speedlane Compact optical turnstile, which recently won a 2020 Security Today New Product of the Year Award for "Pedestrian Security Entrances". The Compact is a shorter security barrier with the same level of security as larger optical turnstile models. It features swinging barriers, generous space for access control or biometric device integration and tailgating, safety and low-object detection sensors – all in a compact footprint ideal for locations where interior space is at a premium.
Touchless entry without compromising security
As facilities look to re-open safely without compromising security, one of the most in-demand features right now is the touchless entry experience. In Boon Edam's Marketplace Profile attendees will discover which types of security entrance fit that need. Additionally, Boon Edam's Entry Experts will be present during the entire event to answer questions and also available to meet via the GSX+ meeting platform for face-to-face discussions via video.
Subject matter expert to present educational webinar
Security entrances offer a wide degree of capabilities when it comes to addressing tailgating. Attendees can learn to identify the best entrance type for each area of their building in a 15-minute, Boon TV episode with special guest, JC Powell, Vice President of Sales at Boon Edam. In the session, titled "Closing the Gap in Physical Security", JC shares the three basic capability levels of security entrances relative to tailgating mitigation and discusses which security entrances are the best choice for each objective.
To register for the event, Boon Edam invites all security professionals to visit https://www.boonedam.us/events/gsx-plus-virtual-2020 and receive a US$50 credit towards an "All-Access" or "One Day" pass, or use the credit towards one "Marketplace-Only" pass.
Receive the latest breaking news straight to your inbox